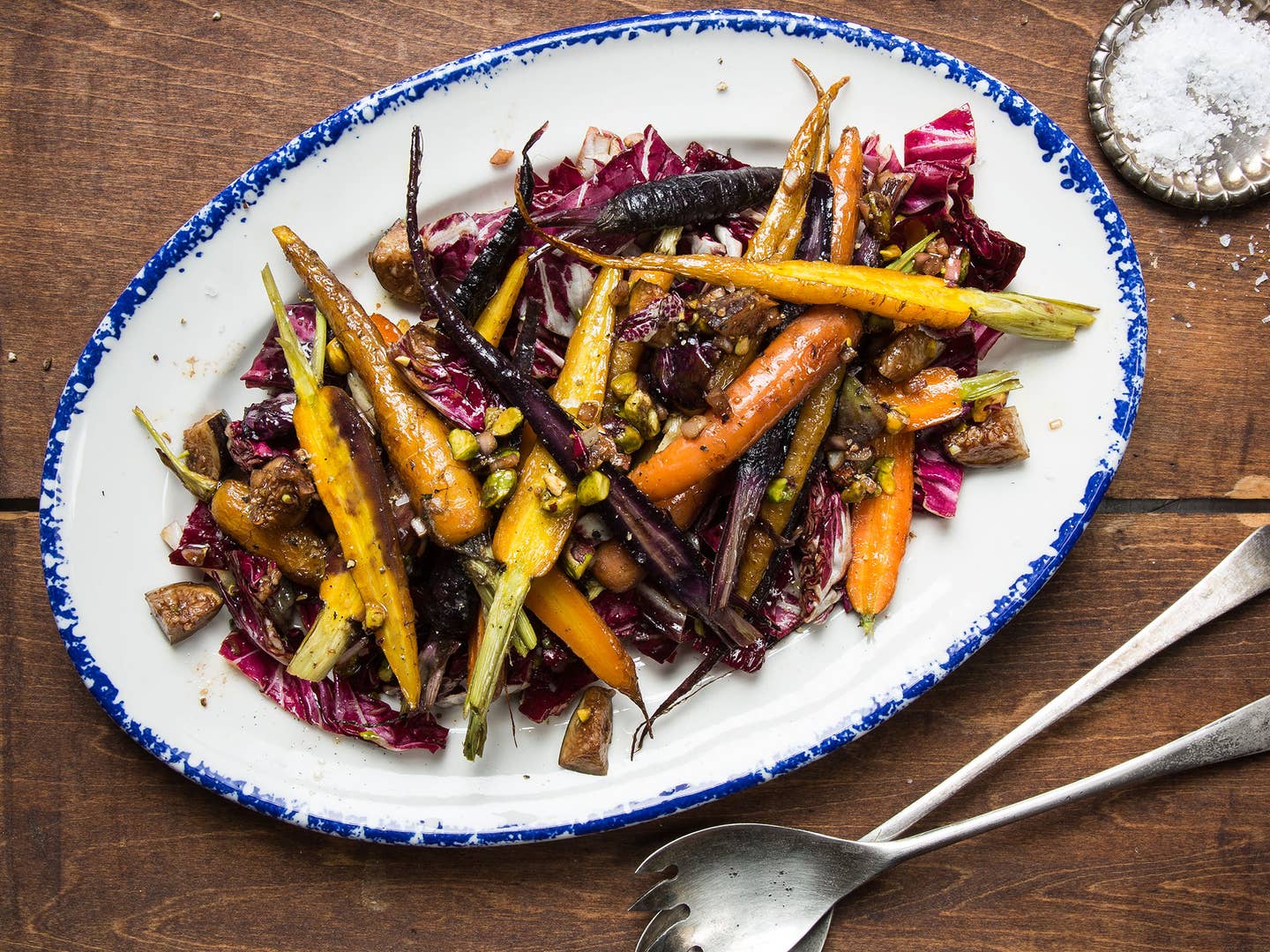 Recipes
Bring Carrots Back to Life With This Pistachio Salad
Roasted carrots with a sweet fig vinaigrette make a perfect all-purpose side
You can never have enough things to do with carrots, the same as there's always another way to put onions and garlic to work. Especially now, in the depths of winter, when the sweet orange beauties add a much-needed dose of color to otherwise drab plates. Here's how we're making the most of them right now: a gorgeous salad with pistachios and a jammy fig vinaigrette that shows just how great this underappreciated taproot can be.
The recipe comes to us care of Eli and Max Sussman's Classic Recipes for Modern People, a cookbook all about doing simple things to simple ingredients to make them pretty amazing. Step one: roast your carrots whole for 1) ease 2) sweetness 3) intensity of flavor. In a moderate oven, the outsides will delicately crisp and the interiors will turn almost fudgy—extra-high heat will only dry the carrots out. As the carrots roast, you make a simple dressing of fresh figs with balsamic and shallots, and then finish it off with a flourish of pistachios for crunch.
Some extra herbs hanging around your fridge are always welcome, as is some soft goat or sheep cheese. Add enough of the latter and a few slices of bread and you have what we like to call dinner.