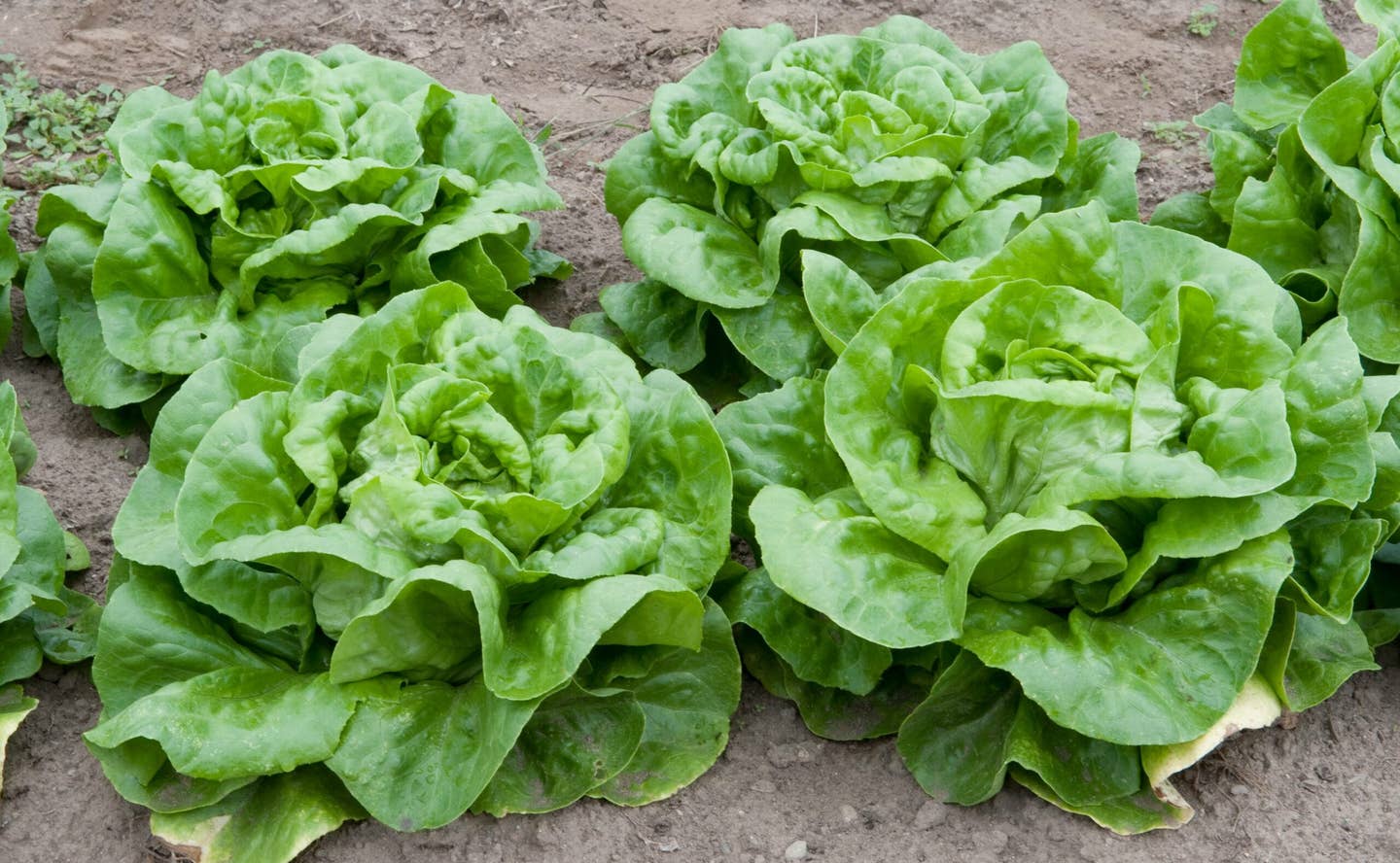 Culture
Your Leafy Greens Might Soon Be Harvested By Robots
Are automated greenhouses the next step in agriculture?
First the robots came for our fast food restaurants. Then our pizza delivery. Now they're after our salad.
In a Quartz report on a San Carlos, CA, startup called Iron Ox, we learn of an indoor farm complete with a few hundred plants—and two robot farmers.
Instead of using technology to grow genetically modified food, a former Google engineer partnered with one of his friends who had a PhD in robotics to open a technology-based farm where they plant, seed, and grow heads of lettuce.
Iron Ox's goal is to provide quality produce to everyone without a premium price. According to Natural Society the average head of lettuce travels 2,055 miles from farm to market, which is why fresh lettuce is often so expensive. Currently, Iron Ox only provides produce to restaurants and grocery stores in the Bay Area of California, which is why after a daily harvest, their products are hours fresh as opposed to shipped in. Quartz notes that the company aims to open greenhouses near other major cities, guaranteeing same-day delivery from their trucks at a fraction of the price of the current supply chain.
So why the robots? Lettuce has always been a testing ground for farming innovation, from early greenhouses to closed aquaponic ecosystems. According to Iron Ox, their AI-controlled greenhouse uses 90 percent less water than traditional farms, and because of the technology, each head of lettuce receives intimate individualized attention that is not realistic with human labor. Iron Ox also says that because they grow their products indoors with no pesticides, they don't have to worry about typical farming issues like stray animals eating their product.
Quartz reports that Iron Ox has yet to launch a fully-functioning automated greenhouse, but hope to build their first by the end of 2017. However, Iron Ox is not the only company to experiment with robot farming. Spread, a sustainable farming organization, broke ground on their first techno-farm, which will be fully automated and operated by robots growing lettuce, in May. They have plans to expand to the Middle East next and then continue growing.
Does this mean the future of produce is automation? Not exactly. Agriculture is complex business, and not all produce can be greenhouse-grown as efficiently and effectively as lettuce. But it's one more reason for farmers to be aware of how the robots are coming for us all.