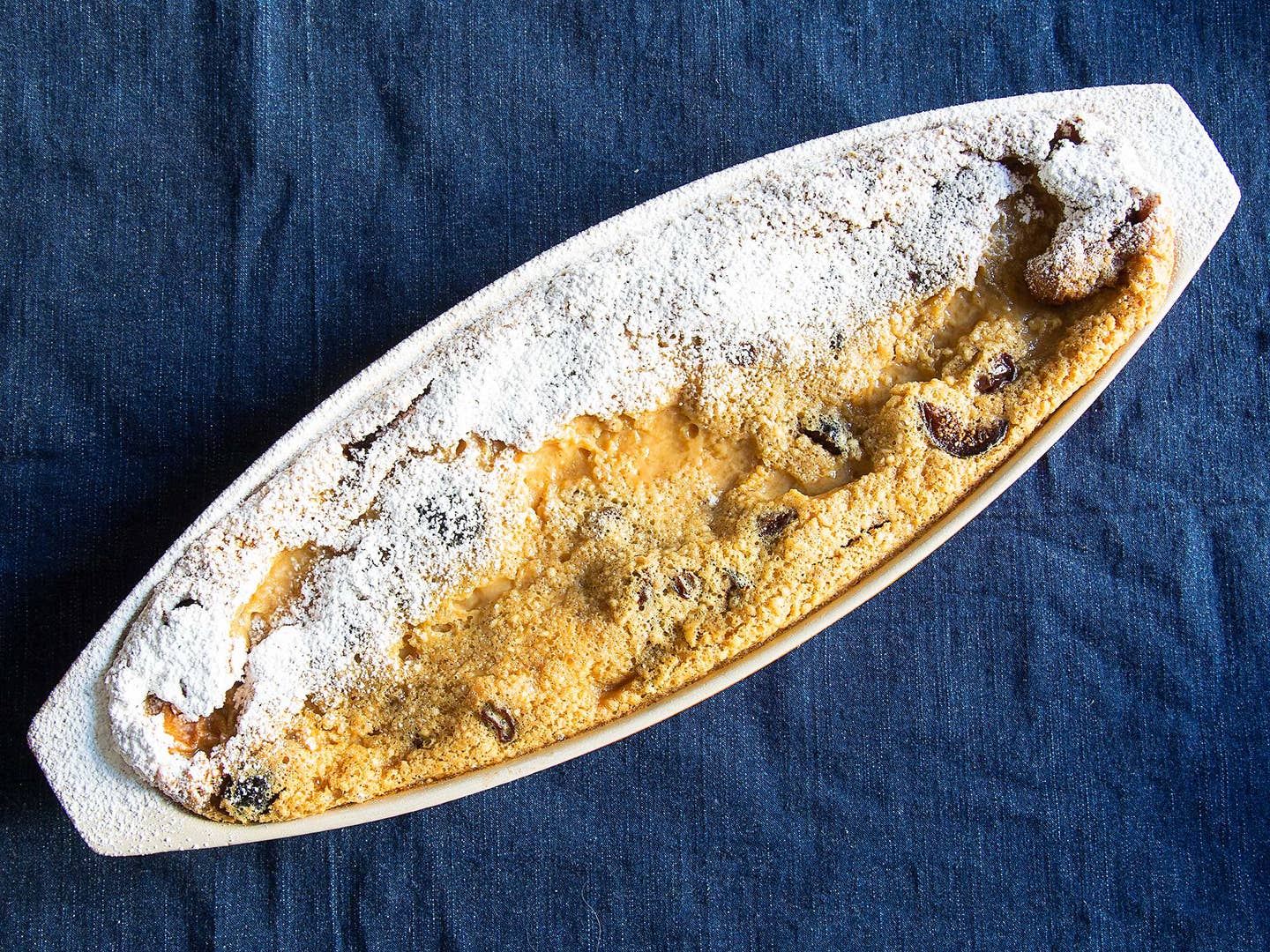 Recipes
Give This Classic French Dessert a Soak in Rum
Clafoutis, French dessert that's trickier to pronounce than to make, gets a wintry spin with rum-soaked dried fruit
When winter fully sets in, bringing its brain-freezing chill and not much in the way of fresh produce, I like to turn to the concentrated and caramelized flavors of dried fruits like raisins, apricots, figs, and prunes. What they lack in brightness or acidity, they make up for with comfort for when you want to spend all day huddled inside away from harsh weather. And they're just the thing for clafoutis.
Clafoutis is a French dessert that's trickier to pronounce than to make. A simple mixture of flour, eggs, dairy, and a little sugar, it's like a pancake, but more custardy, and it's baked instead of griddled. It looks and tastes impressive the way classic French desserts often do, but it's simple enough to whip up any weeknight.
The dessert is usually a way to show off the best of summer produce (cherry is the classic), but I love the idea of enriching this lean custard with rum-plumped dried fruits, half-and-half, and molasses in an unintentional nod to British winter puddings. Prunes soaked in red wine or candied ginger soaked in bourbon would also make excellent additions to this clafoutis base—any deep, concentrated dried fruit that can stand to have its rough edges smoothed by a bath in a creamy vanilla custard.