Recipes
Ruth Reichl's Easy, 4-Ingredient Cream Biscuits
Serves

makes 20 biscuits

Cook

1 hour 45 minutes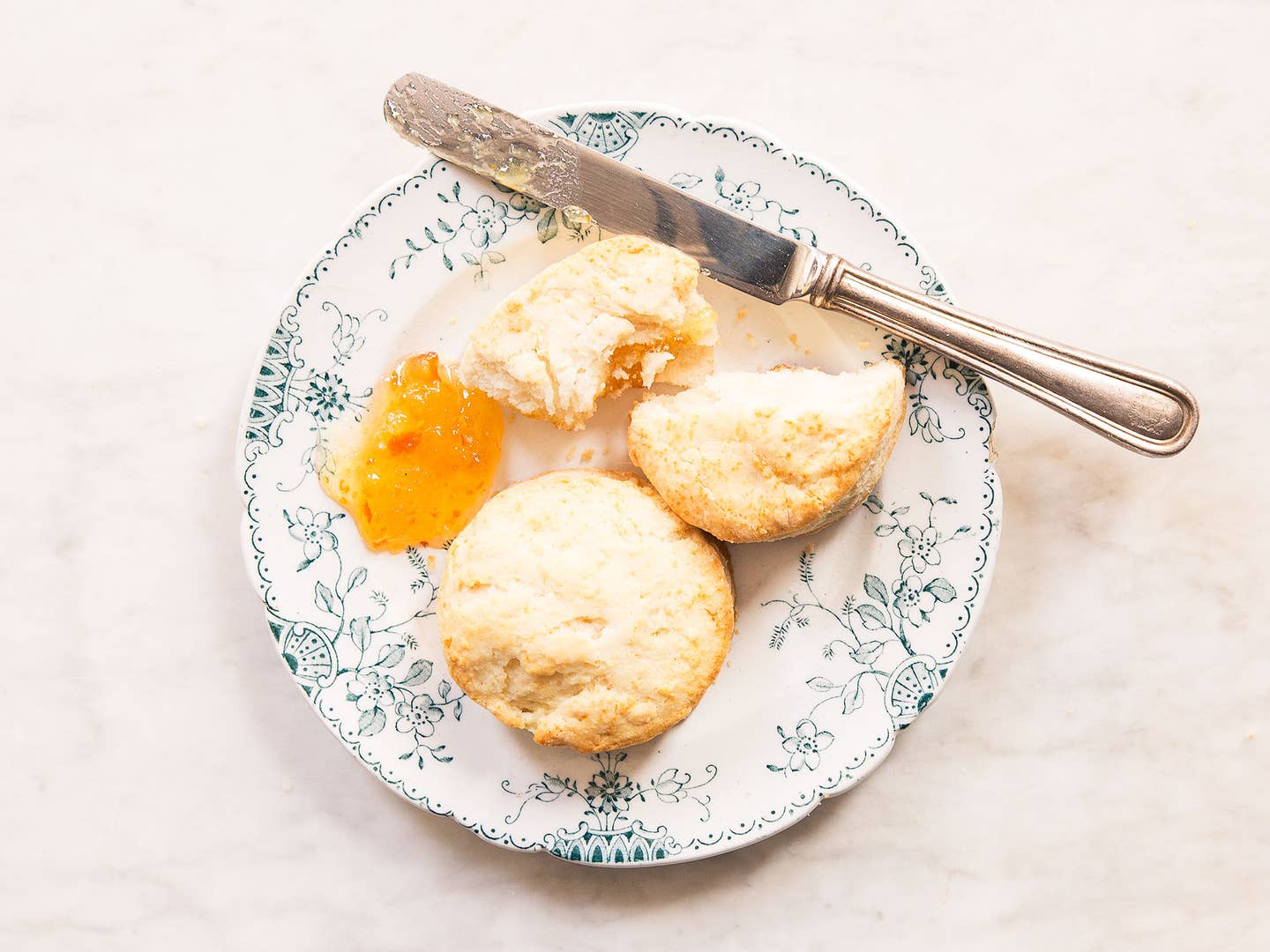 Ruth Reichl uses fine, powdery Italian "00" pasta flour for supremely fluffy biscuits that let you mix in cream without developing much gluten. Find it in Italian specialty stores or online, or substitute low-protein cake flour.
Ingredients
2 cups (10 oz.) "00" pasta flour, plus more
1 tbsp. baking powder
1⁄2 tsp. kosher salt
1 1⁄4 cups heavy cream, chilled, plus more for brushing
Instructions
Step 1
In a large bowl, whisk the flour with the baking powder and salt. Pour the cream into the flour and stir until a dough forms. Transfer the dough to a lightly floured work surface and briefly knead until smooth.
Step 2
Using a rolling pin, flatten the dough until 5⁄8 inch thick. Using a 2 1⁄4-inch round cutter, cut out circles of dough, rerolling scraps as needed to get 20 biscuits. Arrange the biscuits 2 inches apart on a parchment paper-lined baking sheet and freeze for 1 hour or up to 3 days.
Step 3
Heat the oven to 425°. Brush the tops of the biscuits with more cream and bake, rotating the baking sheet halfway through cooking, until golden brown, about 20 minutes. Transfer to a rack and let cool for 5 minutes before serving.