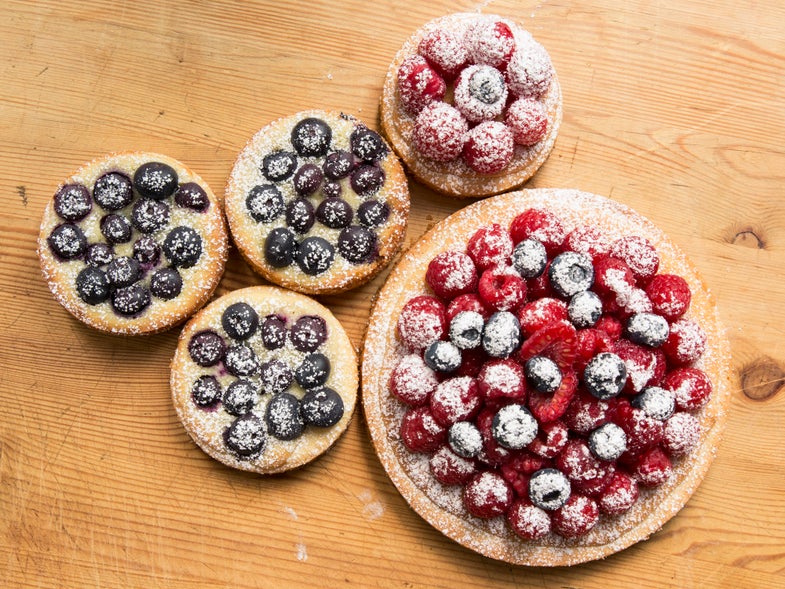 WATCH: How to Make Sablé Breton
This recipe comes from Tariq Hanna of Sucré in New Orleans. Originating in Brittany, a region known for it's salt-forward cuisine, this crust contain a hefty pinch of the flaky stuff; be sure to use a good brand as the delicate flavor will be noticeable here. It's a crust that requires no rolling and very little fuss, making it an exceptional choice for a summer fruit tart.
What You Will Need
Sablé Breton
This easy tart crust, essentially a shortbread cookie dough, requires very little fuss and comes together in very little time.
Yield:
makes one 9-inch tart crust
Time: 2 hours, 45 minutes
Ingredients
8 tbsp. unsalted butter, at room temperature
3⁄4 cup plus 2 tbsp. confectioners' sugar
4 egg yolks
1 1⁄4 cups all-purpose flour
1 1⁄4 tbsp. baking powder
1⁄2 tsp. flaky sea salt
Instructions
In the bowl of a stand mixer fitted with a paddle, cream the butter and confectioners' sugar on medium-high speed until pale and fluffy, about 3 minutes. Add the egg yolks one at a time, beating well in between each addition. Add the flour, baking powder, and salt, and beat on low speed until just combined.
Scrape the dough into a pastry bag fitted with a 1-inch plain tip, and then pipe the dough into the bottom and side of a 9-inch fluted tart pan with removable bottom. Place the tart pan in the freezer until frozen, at least 2 hours.
Heat the oven to 350°. Bake the tart crust, pressing the bottom with the tines of a fork halfway through baking to deflate any bubbles, until golden brown and crisp, 20 to 25 minutes. Transfer to a rack and let cool completely before using.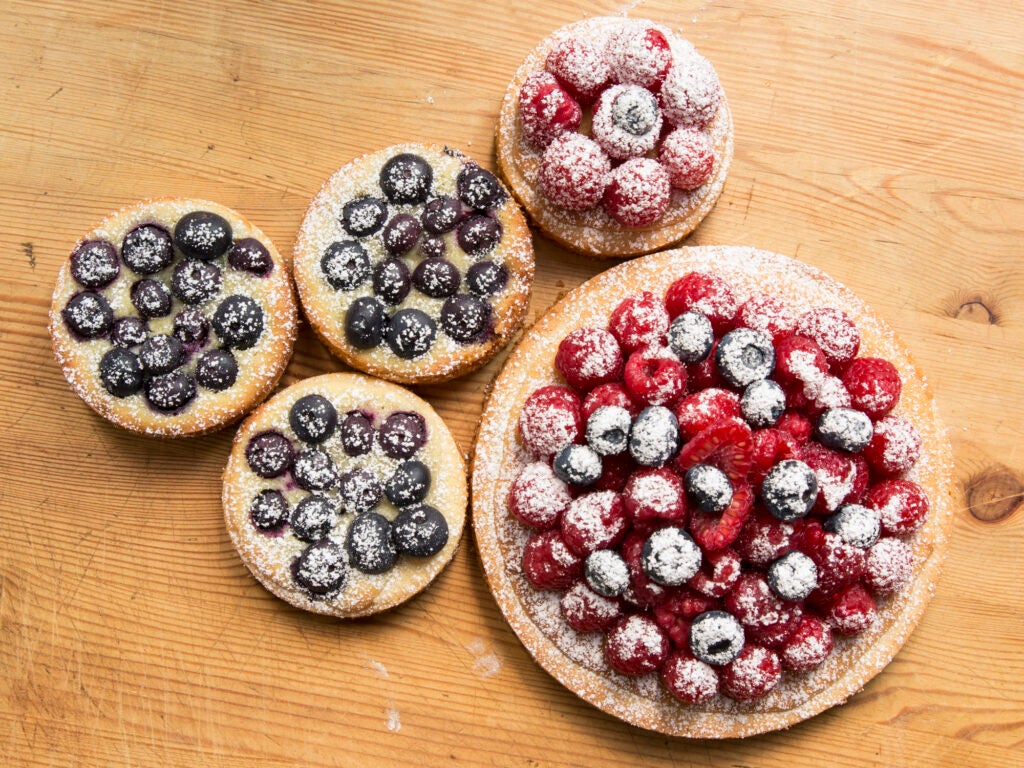 Pie Crust Sable Breton