Sautéed Chanterelle Mushrooms with Bacon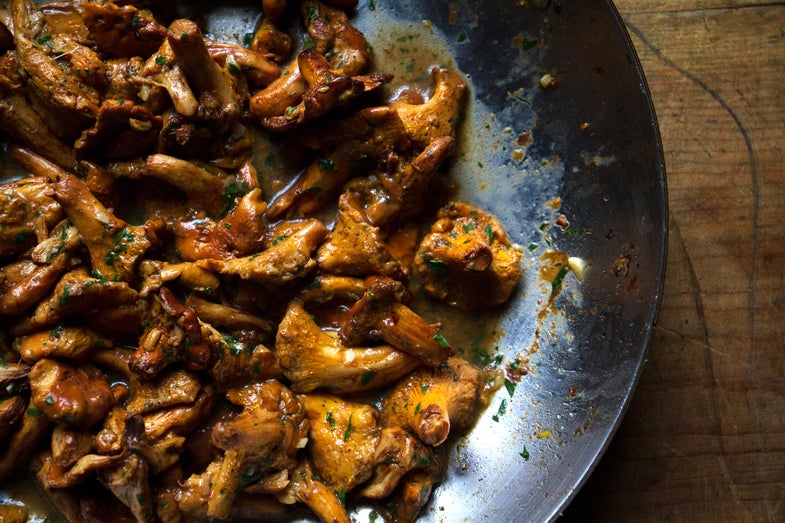 Chef James Wayman of Mystic, Connecticut's Oyster Club serves these smoky, nutty mushrooms alongside creamy sweet potato pudding.
Yield: serves 4-6
Ingredients
4 strips bacon
1 tbsp. unsalted butter
2 lb. chanterelles
1 clove garlic, minced
2 tbsp. roughly chopped parsley
1 tbsp. lemon juice
Kosher salt and freshly ground black pepper, to taste
Instructions
Heat a 12″ skillet over medium heat. Add bacon and fry until crispy, 10–12 minutes. Using a slotted spoon, transfer bacon to paper towels to drain; set aside. Add butter; cook until milky foam settles at the bottom of the skillet and turns nut brown, 12–15 minutes. Increase heat to medium-high and add mushrooms and garlic; cook until golden, 8-10 minutes. Sprinkle with parsley, lemon juice, salt, and pepper. Garnish with reserved bacon.