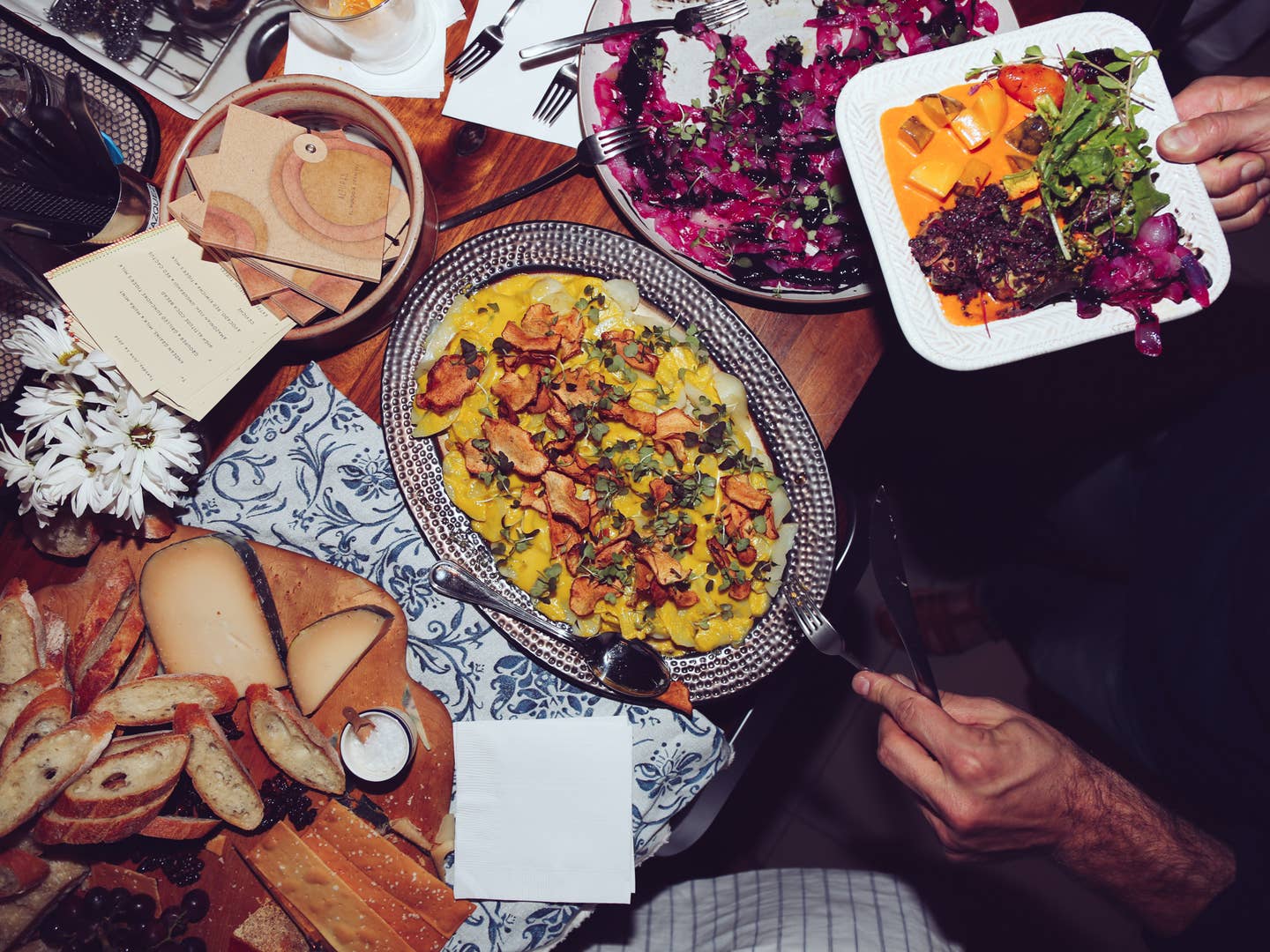 Culture
Our Photo Shoot Playlist is the Perfect Antidote to Your Slow Afternoon
On shoot days, photo editor Michelle Heimerman becomes our office DJ. Here's the music that keeps her moving
It's bright and early as I turn on the lights in the eerily silent test kitchen, reviewing the day's shot list one last time, glancing over everything I laid out the evening before. The 15 plates, seven bowls, three platters, six glasses, 12 forks, and five background surfaces ranging from marble to white-washed wood and denim linen are all ready to go. It looks like the table setting for a crazy dinner party, but no, this is just another day transforming our office into just one of many far-off locales for a recipe photo shoot.
Sometimes it takes a full day to shoot and style a single story, and when shoot day arrives, all hands are on deck. The food stylists arrive and start unloading endless bags of fresh ingredients. The photo crew transforms our conference room into a full studio with lights and equipment, and someone sets a pot of coffee brewing as we begin another day in the life here at SAVEUR.
Last but not least, I plug my phone into the speakers and spool up a playlist. When you're dusting cilantro over a dish a dozen times until it's just so and resetting props for just one more take, you need some good music to set the mood. I've always believed music has the power to influence the outcome of a shoot. It's about finding the balance between soothing and energetic, fresh, old school, and always fun, because when else do you have an excuse to listen to a Mikky Ekko remix at 9 a.m.?
You may not be styling a photo shoot right now, but we figure everyone could use this playlist to keep their own tempos up on a long project or just another day at the office. Give it a listen over on Spotify.