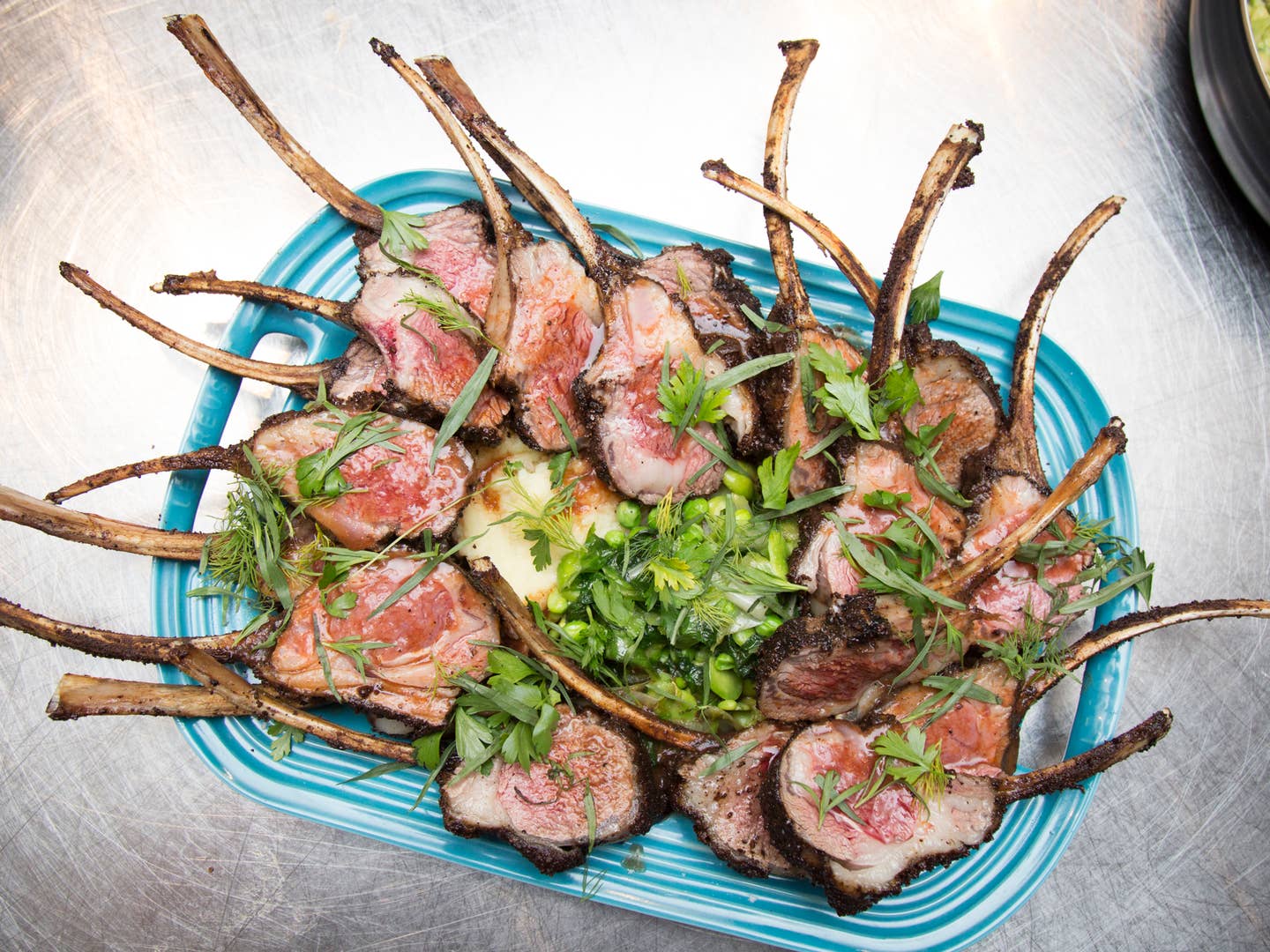 Culture
Jonathan Waxman and Company Show Why Nothing Beats the Classics
Four chefs with over 100 years of restaurant experience take over the SAVEUR test kitchen for a night of perfect meatballs and textbook tiramisu
At a typical SAVEUR Supper, one or maybe two chefs hit the test kitchen to show their stuff. Last night we had four.
Four Js, specifically, the four chefs behind Four J Foods: Jonathan Waxman, Joey Campanaro, Jimmy Bradley, and Jason Giagrande. Between them they have over 100 years of experience in the kitchen, and now they've teamed up for a new enterprise selling food products and coffee direct to consumers. We won't say they made four times as much food as usual, but we will admit that we're snacking on some cold leftover meatballs right now, and they're pretty fantastic.
In many ways the night was a reminder of what's made New York dining so special over the decades. Waxman, fresh off his James Beard Best Chef NYC win, went into some family history about how he hired Campanaro to work for him "a million years ago," and how they've kept their relationship alive and thriving over the years. Bradley shared remarks that revealed why his Red Cat has been a quintessential neighborhood restaurant for so long. And guest and restaurateur Drew Nieporent held court in one corner on the lasting legacy of New York's restaurants from the 1980s: "We changed everything then. New American began with us; we were exposing people to tastes they'd never thought of before. It sounds so obvious now, but even a salad with some crunch and a balanced dressing changed minds."
And so the chefs fittingly stuck to classics that just work: meatballs in Sunday gravy. Feather-light fish tacos. Rosy lamb chops. A textbook tiramisu. The kind of food that's more about good technique than bells and whistles, with the restraint that comes from doing your time in the kitchen and letting fads pass you by. See what we mean in the photos below.