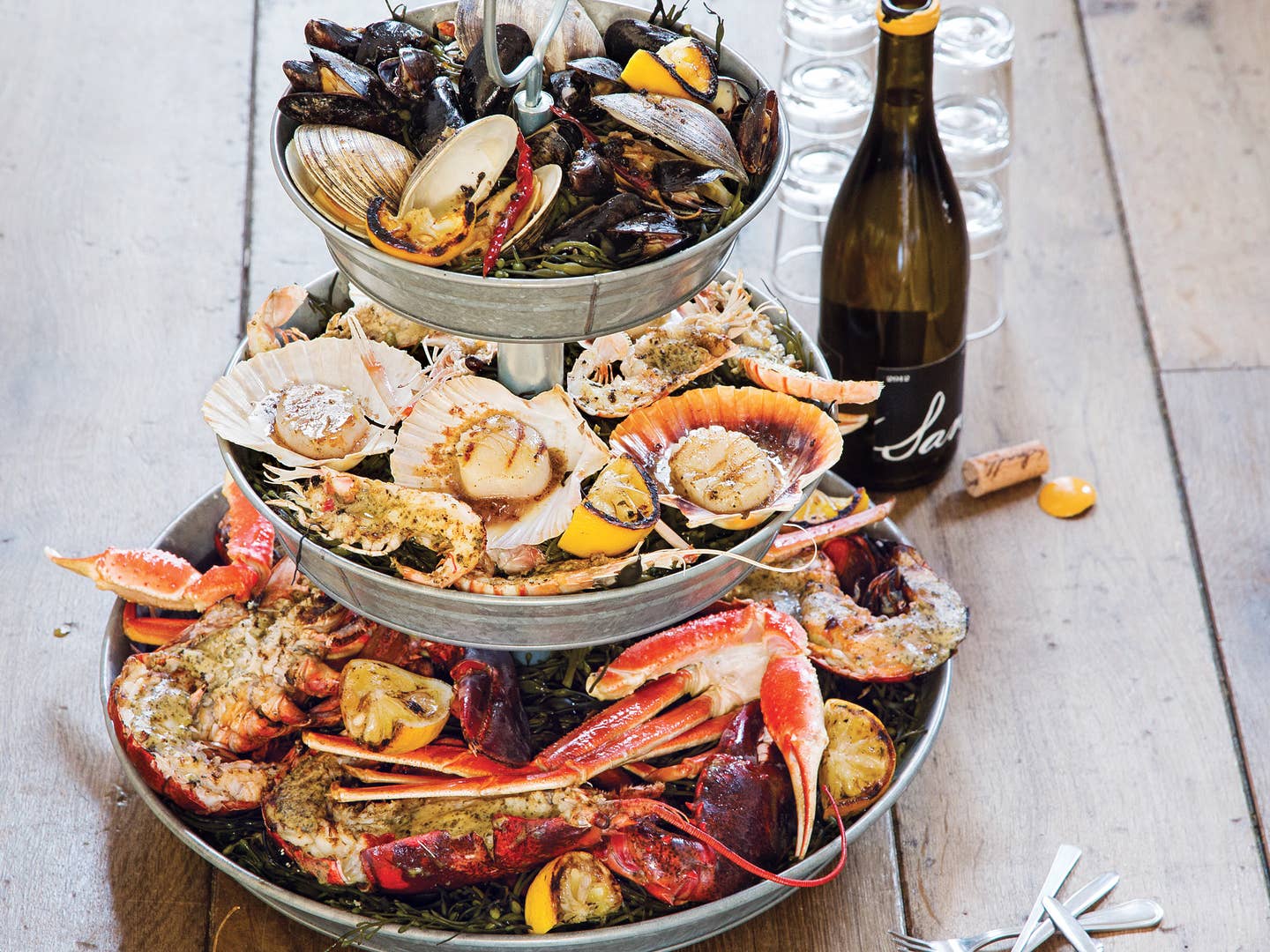 Recipes
Scallop Recipes
Find delicious uses for this rich, sweet shellfish
We love scallops for their tender but meaty texture and rich seafood flavor. They're just about perfect simply seared, but lend themselves to all sorts of other preparations, from ceviche to chowder and more. We've rounded up our favorite scallop recipes to help you use this luxurious shellfish. You'll generally find scallops already shucked at your local fishmonger, but if you can find them in the shell check out our video on how to shuck a scallop.
By searing scallops over high heat, you can develop a crust on the outside without overcooking the delicate interior. Once you've perfectly seared your scallops, serve them with a simple sauce. We like using a ginger soy sauce and pairing the scallops with Brussels sprouts leaves or dressing the scallops with a rich finger lime beurre blanc. Alternatively, try basting your scallops with a wasabi compound butter as they sear.
Scallops pair well with other seafood. Our seafood Newburg supplements the traditional lobster with scallops and shrimp. For an extravagant summer party appetizer, look to our grilled seafood tower with king crab legs, lobsters, langoustines, clams, mussels, and scallops on the half shell. Serve the feast with seaweed butter, chile sauce, and coffee butter and watch your guests go crazy.
Scallops add depth and body to seafood chowders. Water-Prince Corner Shop chowder is rich with cream and potato and packed with haddock, halibut, lobster, crab, scallops, and—for good measure—bacon. For something a little simpler, try our thick, creamy chowder made with scallops and milk-poached smoked whiting.
Find all of these dishes and more in our collection of scallop recipes.