Should Food be a Legally Protected Human Right?
Scottish lawmakers are considering a measure that guarantees citizens the "right to access food"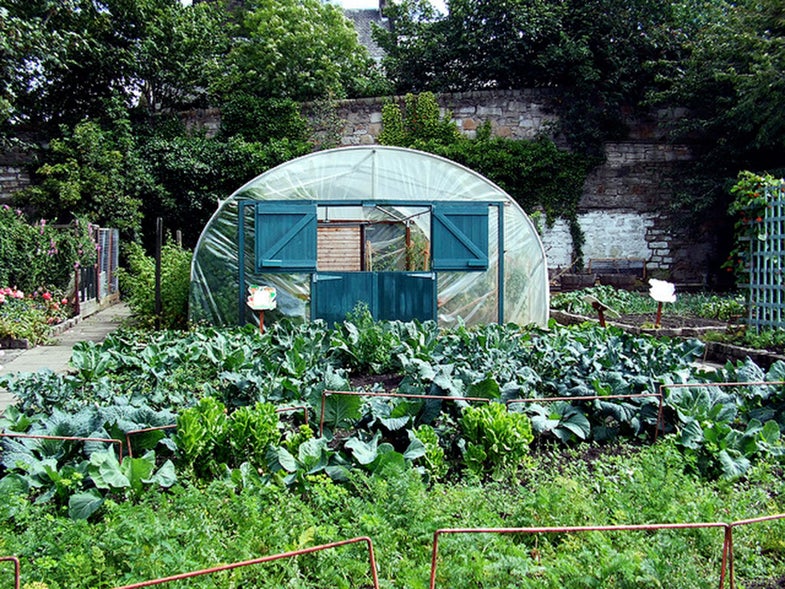 As we prepare to gather for Thanksgiving, a holiday in which the main tenet is to stuff ourselves with food, it is important to remember that many people around the world go hungry on a daily basis. As Munchies recently reported, 42 million people in America struggle to be able to feed themselves and their families. The high rate of food insecurity in America is not unique, though: Scotland also suffers from alarmingly high rates of food poverty, which has prompted an advocacy group to declare that the Scottish government take legislative action to keep so many Scots from going hungry.
The proposed law would essentially guarantee citizens a "right to access to food," a move that would set an important precedent for not only Scotland, but the rest of the world. It's being spurred on by the Independent Working Group on Food Poverty, a group that was formed to address problems of hunger, stating that citizens of wealthy 21st century nations should not have to rely on food banks and other welfare programs for their food. The group also acknowledges that many of those who would depend on food banks admit to feeling shame about their dependency on charity, and would rather starve "than suffer the indignity of going to a food bank."
This move on the part of the Scottish government comes a few months after Italian law ruled that stealing food for survival is no longer a crime. This legislation came after a man was convicted of stealing cheese and sausage to stave off his hunger, and as a result was sentenced to six months in jail and was fined €100. That sentence was later overturned.
If these stories tell us anything, it's that the number of people around the world who go hungry—even in what most people consider to be wealthy, developed countries—has been grossly underestimated. While government-mandated laws ensuring access to food will help assuage the problem of poverty on a surface level, they won't solve world hunger. Serving as a band-aid for much more deep-seated issues, laws like can only act serve as temporary solutions to problems caused by a slumping economy, food waste, and environmental concerns like climate change, just to name a few.
This isn't to say that Scotland's move to make access to food a right isn't useful: it's a bold step in the right direction, but it's also a sign that more needs to be done, everywhere. So on this day of giving thanks for full tables and bellies, consider helping out those who don't have the means to feed themselves until stuffed. Save your leftovers and bring them to a food bank, or bake extra pie and hold a bake sale to benefit non-profit organizations working to feed the hungry. Feeding America has a comprehensive list of local food banks across the country. And if you're strapped for time, homeless shelters and charities also often accept food donations.
It's times like these when sharing the wealth and warmth of the holidays with others less fortunate is the easiest way to let your food speak for you.
h/t Munchies