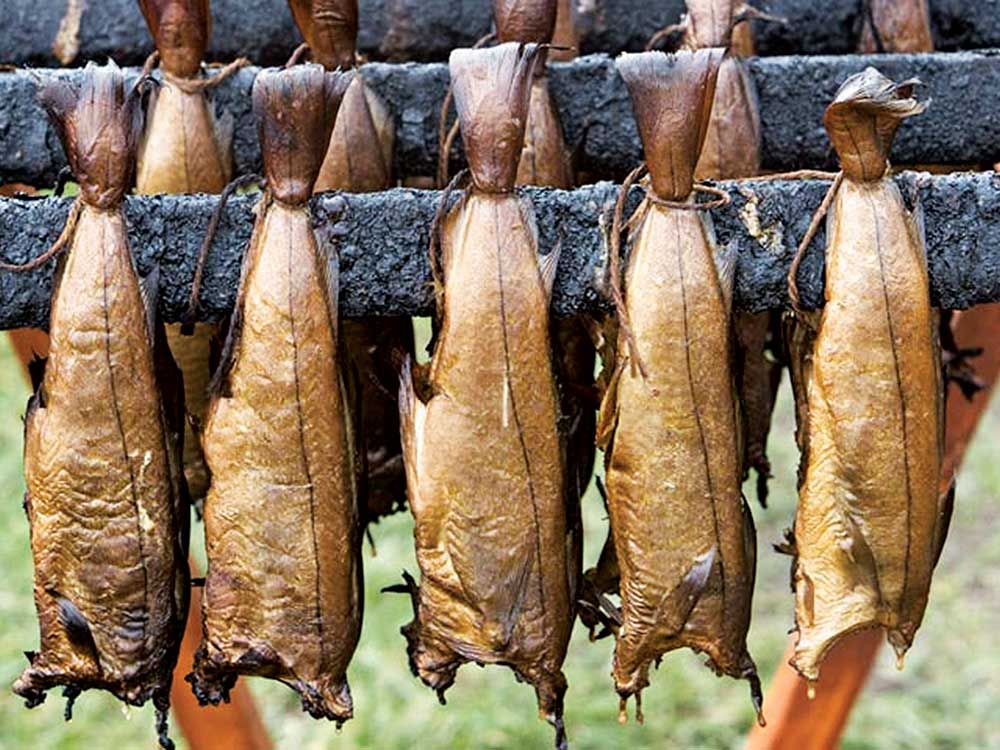 Techniques
A Scottish Smoked Fish Tradition
The Arbroath smokie is a special treat from Scotland's east coast
The cliffside village of Auchmithie, on Scotland's northeast coast, once sat above a bustling commercial harbor; its stone cottages were home to hundreds of fisherfolk. The women of the town were renowned for their strength. They carried the men down to the boats on their backs so they could begin their journey with dry feet. It was the women too who preserved the haddock the men returned with, creating what would become known as the Arbroath smokie, named for a larger town a few miles down the coast.
The smoking technique they used continues to be practiced by about a dozen producers today, including Iain R. Spink, a fifth-generation maker. He hangs pairs of salted fish over a low fire in the bottom half of a whisky barrel, then covers them with wet jute sacks to create a humid, smoky environment. Forty minutes later, the skin of the fish has turned crisp and bronze, with a smoky exterior that gives way to creamy, sweet flesh.
Spink recommends trying his smokies in fish cakes and soups, or on toast for breakfast. They are available online ($11 for two fish; arbroathsmokies.net), but it will take a visit to Scotland to have them at their very best: straight out of the fire.