Seared Bay Scallops with Pea Purée and Radishes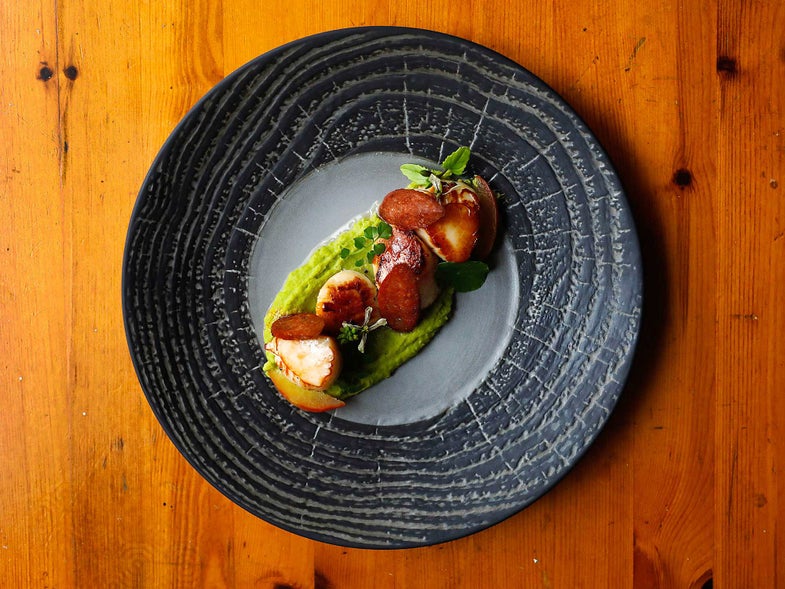 At Ireland's Global Village, Martin Bealin and Nuala Cassidy pair local scallops with wild boar belly. In this simplified version, they use pan-seared slices of chorizo for crispy, spicy contrast to the sweet seafood and peas. They garnish the dish with seasonal vegetables like radishes and greens, or sometimes apples or cucumbers, from the restaurant's nearby mountaintop garden.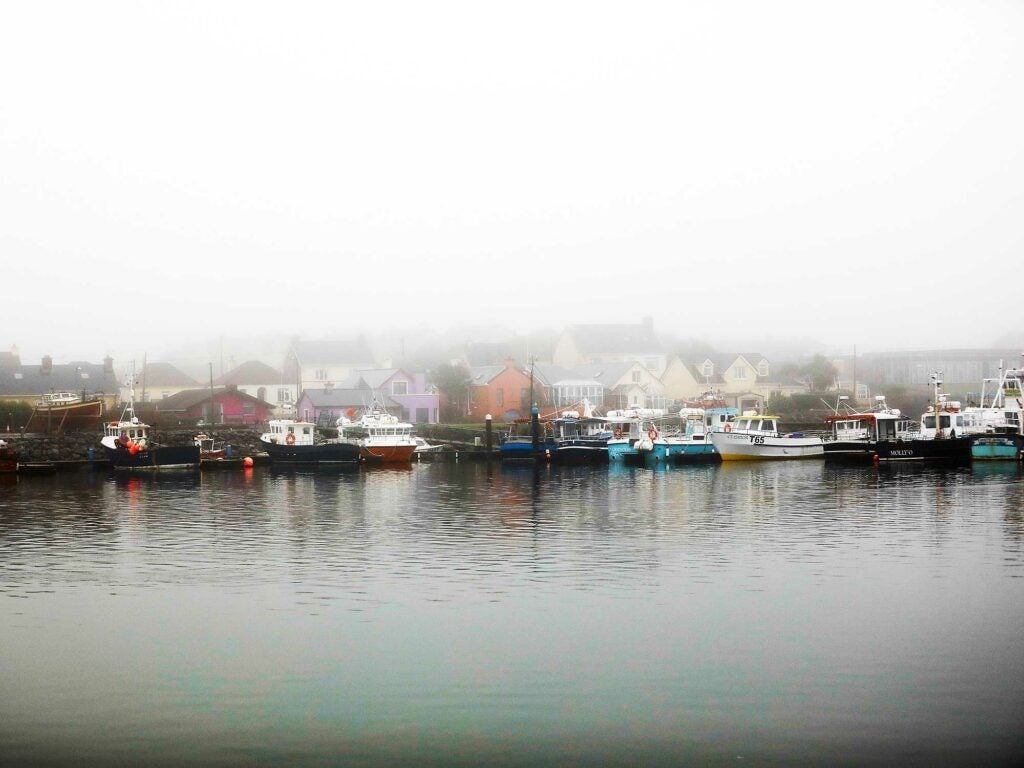 An eclectic community of chefs, poets, publicans, artists, and ice cream makers have turned a once sleepy seaside village into an unlikely food destination
Ireland's Dingle Peninsula Knows How to Eat
Seared Bay Scallops with Pea Purée and Radishes
Plump scallops meet crispy, pan-seared slices of chorizo and peas in this simple springtime dish.
Time: 20 minutes
Ingredients
2 cups frozen peas
1 cup heavy cream
2 tbsp. unsalted butter
Kosher salt and freshly ground black pepper
1 tbsp. plus 2 tsp. canola or vegetable oil
1 1⁄2 oz. dried chorizo, cut in 12 slices
16 large bay scallops, cleaned and patted dry
2 radishes, thinly sliced
Bitter greens, such as arugula or frisée, for garnish (optional)
Instructions
In a medium saucepan over medium-high heat, add the peas, cream, 1 tablespoon butter, and a pinch each salt and pepper. Cook until bubbling slightly, 5 minutes. Remove from heat.
Transfer the mixture to a blender or food processor and purée until smooth. Transfer back to the saucepan and cover to keep warm.
In a small skillet, heat 2 teaspoons of canola oil over medium-high heat. Add the sliced chorizo and cook, turning occasionally, until crispy, 2-3 minutes total. Remove from the heat.
Season the scallops lightly with salt. In a 10-inch skillet, heat 1 tablespoon canola oil over medium-high heat. Once the oil is hot, add the scallops to the pan. Cook until golden on one side, about 2 minutes. Turn and cook until browned on the remaining side, 1-2 minutes more. Add the remaining tablespoon butter and let melt. Remove from the heat and let rest 2 minutes.
Divide the pea purée between 4 plates. Distribute the scallops and chorizo atop the purée. Garnish with the radish slices and greens if using, and serve.