Retro-Cool and Ready to Eat, These Are the Best Food Gift Baskets You Can Order Online
Because sending food is like sending a hug.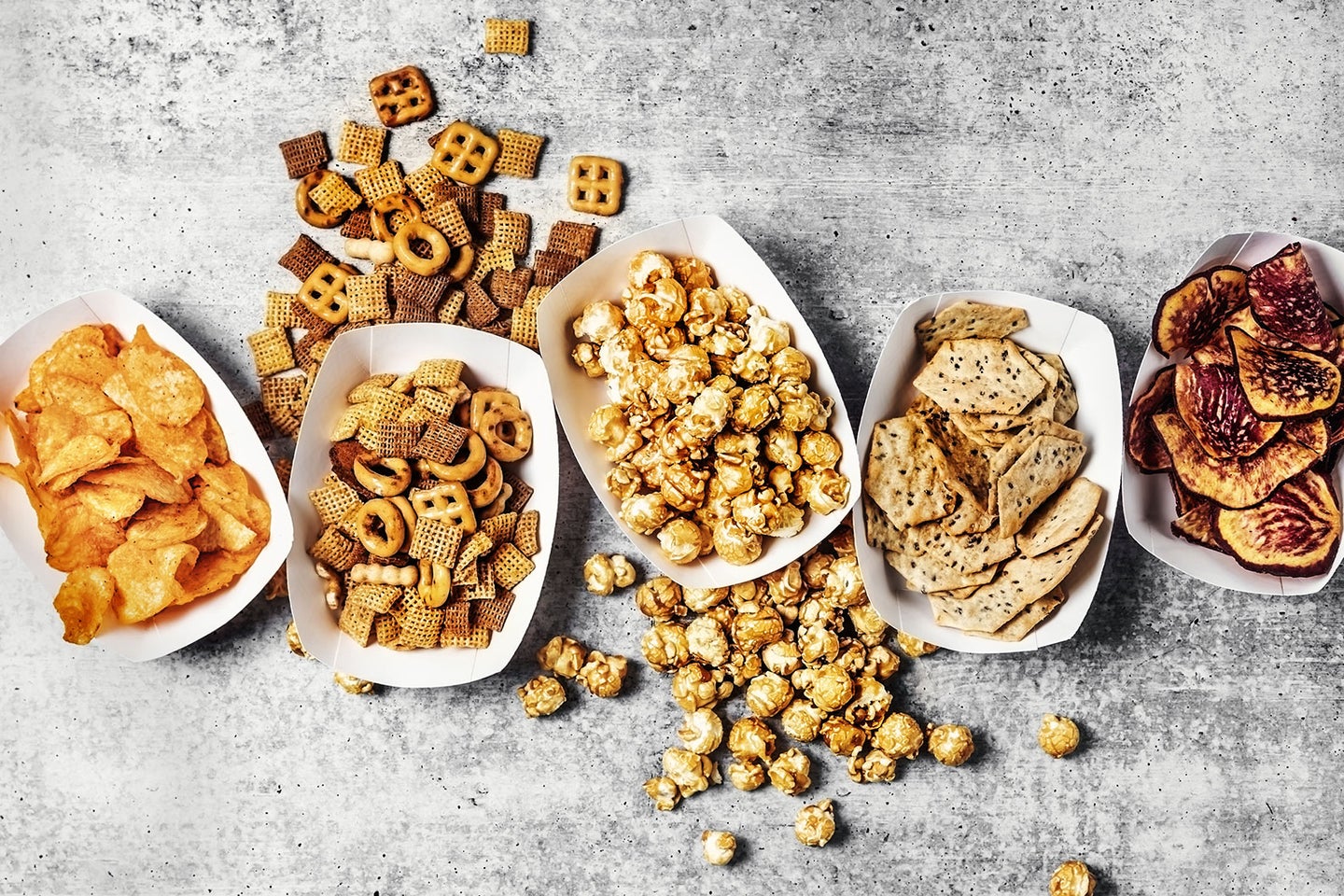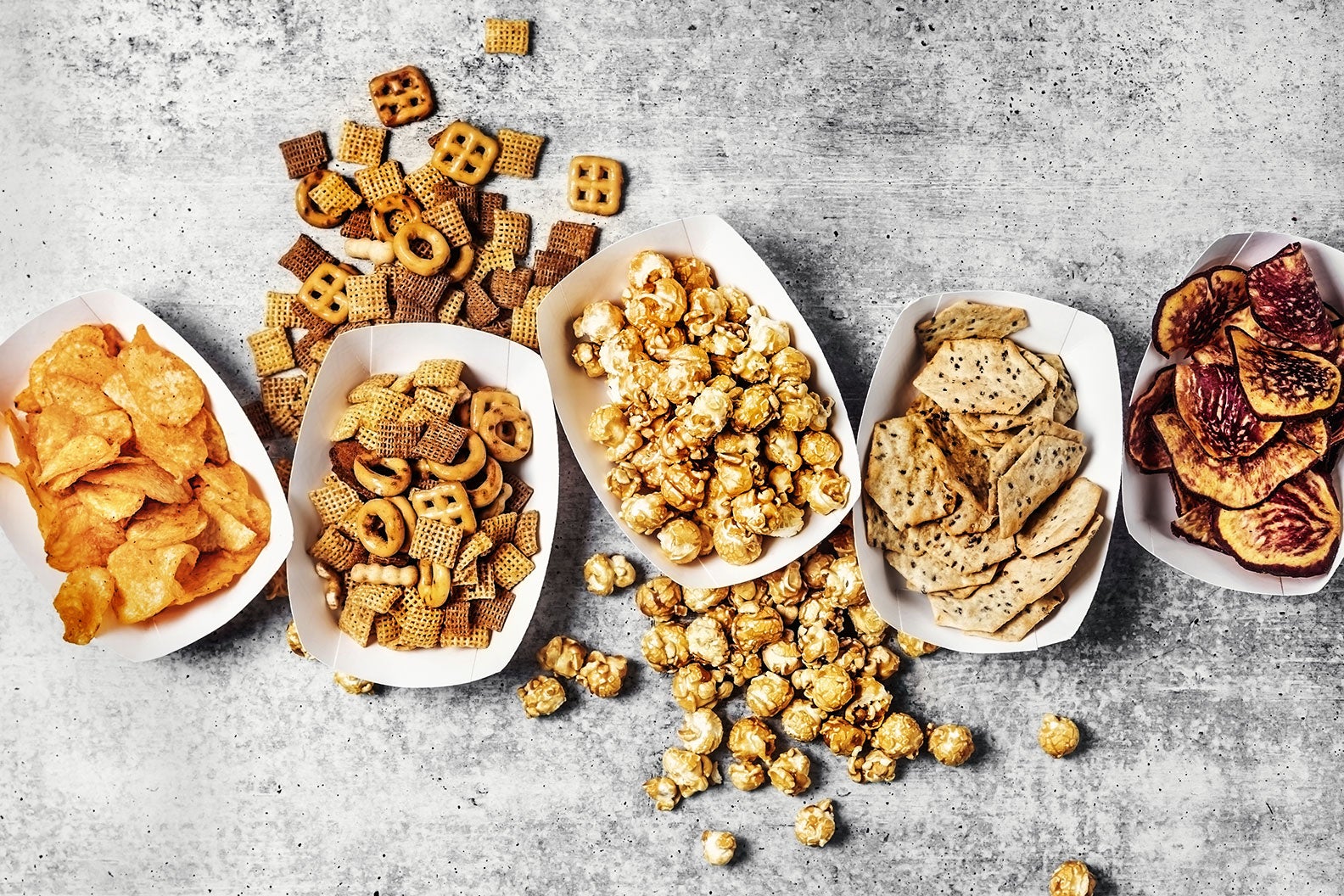 We may earn revenue from the products available on this page and participate in affiliate programs.
Here's a bit of good news: Gift baskets aren't just cellophane-wrapped piles of unexciting, shelf-stable (and, let's face it, kind of stale) water crackers anymore. The new wave of food gifts pair delicious items with an undeniable cool factor, and contain everything from sustainably-sourced tinned fish to hand-pulled noodles and Chicago deep-dish pizza. Think: Unexpected luxury from institutions like Russ & Daughters, or nostalgic candy from another institution, Economy Candy.
No matter who you're looking to impress or whatever the occasion, there is a gift basket out there that will do the trick. Send one for a birthday, sure, or for a homesickness antidote to a recently-transplanted New Yorker. Send one to your mom when you're thinking of the babka she used to serve on Rosh Hashanah. Send one to your best friend because you know she really loves tinned seafood. Send these baskets solo or pair them with an item or two from our 2020 Saveur Holiday Gift Guide for a winning combination.
As for which one is best for whom, well, we've done that work for you. For a sense of the best food gift baskets in class, we spoke with Skye Greenfield Cohen, head of creative and marketing and third-generation owner and operator of Economy Candy, as well as Becca Millstein, co-founder and CEO of Fishwife Tinned Seafood Co. Selections were made upon recommendation, testing, and research. Ahead, read our picks for the best food gift baskets of 2021, from the sweet to the splurge-y.
Features to Keep in Mind
Design and Presentation
Illustration and branding, says Becca Millstein, makes a big difference when it comes to food-related gift packages. A company's packaging is part of its branding, she adds, and it's important to think about how these items will actually look next to one another. All the below suggestions don't skimp on the aesthetics.
Shipping and Delivery
"When ordering anything fragile, perishable, or temperature-sensitive through the mail, there is always an opportunity for those items to arrive in less-than-ideal condition," says Skye Greenfield Cohen. "Consider the items included, along with the temperature where you are, the temperature where the store is located, and the amount of time your order will spend in transit." Some items, she notes, may have their appearance impacted if it's especially hot or cold, but all is not lost. "Luckily, even temperature-sensitive candy and chocolate won't become unsafe to eat while in transit, so you're in for a tasty treat no matter what."
Caviar, frozen pizza, and many other ready-to-serve items have an extremely short window of viability when it comes to temperature extremes, so if you're sending food to someone in a less temperate climate—or someone who may not have the most reliable mail system—you may want to consider items that tend toward the shelf-stable.
Our Top Picks
For a gift box that's a crowd-pleaser, head directly to this compilation from Zingerman's, an Ann Arbor, Michigan-based delicatessen with an online store. It includes black magic brownies (a rich, traditional-style brownie), sea salt-pecan blondies, peanut brittle, sour cream coffee cake, farm bread (a thick-crusted, chewy loaf that's great for everything), Holy Cow beef sticks, and sea salt potato chips. Bring it with you on a weekend getaway for fun that lasts from breakfast pastries to snacky afternoon tea, but don't let this excellent gift confine your snacking to weekends only.
Who doesn't love a babka? The swirled, flaky loaf cake that was once the centerpiece of a Seinfeld episode is iconic for a reason: It really is that good. The only thing better than babka is babka from Russ & Daughters, the iconic Lower East Side Jewish appetizing store known for its noshes. And the only thing better than buying babka is buying babka for a bargain: this must-have gift includes one cinnamon loaf and one chocolate one, for just $27 (whereas a single babka will set you back $15).
This tinned fish set includes smoked Atlantic salmon, raised by third-generation family farmers near the Arctic Circle; wild-caught Albacore tuna smoked over alderwood and hand-packed on the Oregon coast; and wild-caught Galician sardines preserved in extra-virgin olive oil with lemon. The set of three tins also comes with a cute market tote. Fishwife was founded in 2020 and leans into sustainable aquaculture by focusing their production on small-boat fishing and micro-canneries.
Economy Candy, New York's oldest retail candy store, puts the fun in holiday gift baskets. The family-run store has sold everything from licorice to gummies since 1937, but the store's shippable CandyCare Packs were born during lockdown last year. Each of the three sizes includes an assortment of candy, chocolate, gummies, and hard candies, as well as a reusable (and adorable!) Economy Candy gift tote. The packs come equipped both with old school favorites like candy buttons and more zeitgeisty Red Vines for a sweet gift that will delight any recipient—except perhaps a dentist.
If the noodle lover in your life can't make it to Flushing's Golden Mall (or to any of Xi'an's other outposts), send them CEO Jason Wang's traditional hand-pulled noodles. This kit, which serves four, comes in three varieties: hot oil-seared noodles with soy-vinegar; Mt. Qi pork noodles, with pork belly, soy-vinegar, and chili oil; and spicy & tingly beef noodles, with chunks of beef and a "fiery spicy and tingly" sauce. Noodles come raw, and you cook them to order.
Can't make it to Chicago? Have Chicago come to you (or the one you love). This Windy City combo includes iconic favorites like a cheese or sausage pizza from Lou Malnati's, a Vienna Beef hot dog kit, sticky baby back ribs from Real Urban Barbecue, and a whole Eli's cheesecake. If you don't have time to make your own homemade food gifts this holiday season, this Chicago-style package is the next best thing.
This gift basket does not come cheap, but, then again, neither does several tins of caviar. Treat that special (and extremely discerning) someone in your life to a tasting flight of three different kinds of caviar—one ounce each of Siberian Imperial, Osetra, and Sevruga—plus créme fraîche and 16 pieces of French blini for the most luxurious 40th birthday, the most festive latkes on Hanukkah, or the most spirited New Year's Eve. Baskets arrive in a secure Thermo box with ice packs, preserving the product for 72 total hours of transit time, if necessary.
Gourmet gift basket stalwart Harry & David has reigned supreme since 1934. This basket includes five pounds of the retailer's famed Royal Riviera pears, a type first hybridized in France in 1856 and known for their buttery flavor. (They come wrapped in gold paper, for a truly momentous fruit-eating experience.) Ripening instructions are included; this time-honored classic will last for up to 10 days.