Shopping & Reviews
Power Through Your Pantry with the Best Manual Can Openers
These models will have your back, can after can.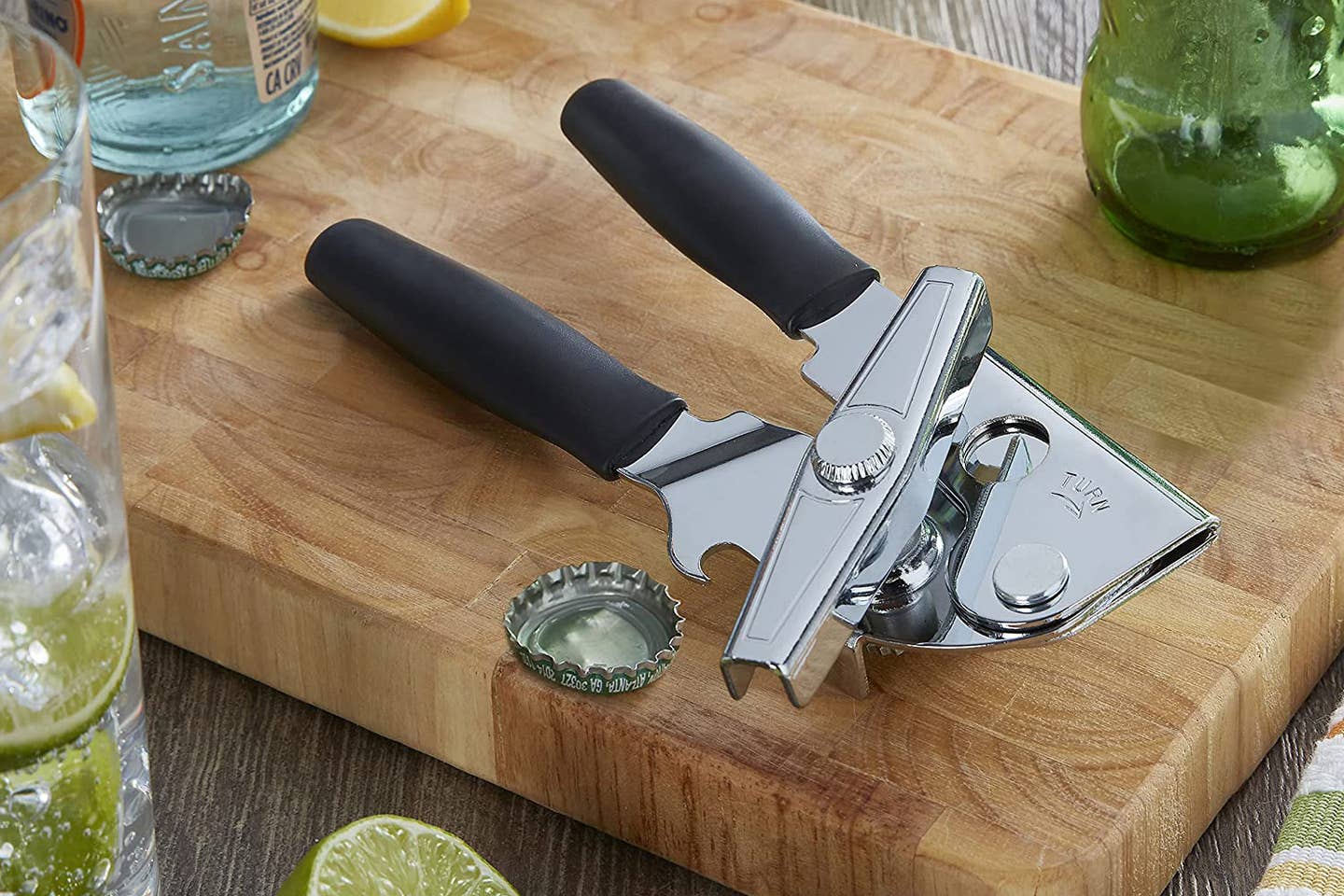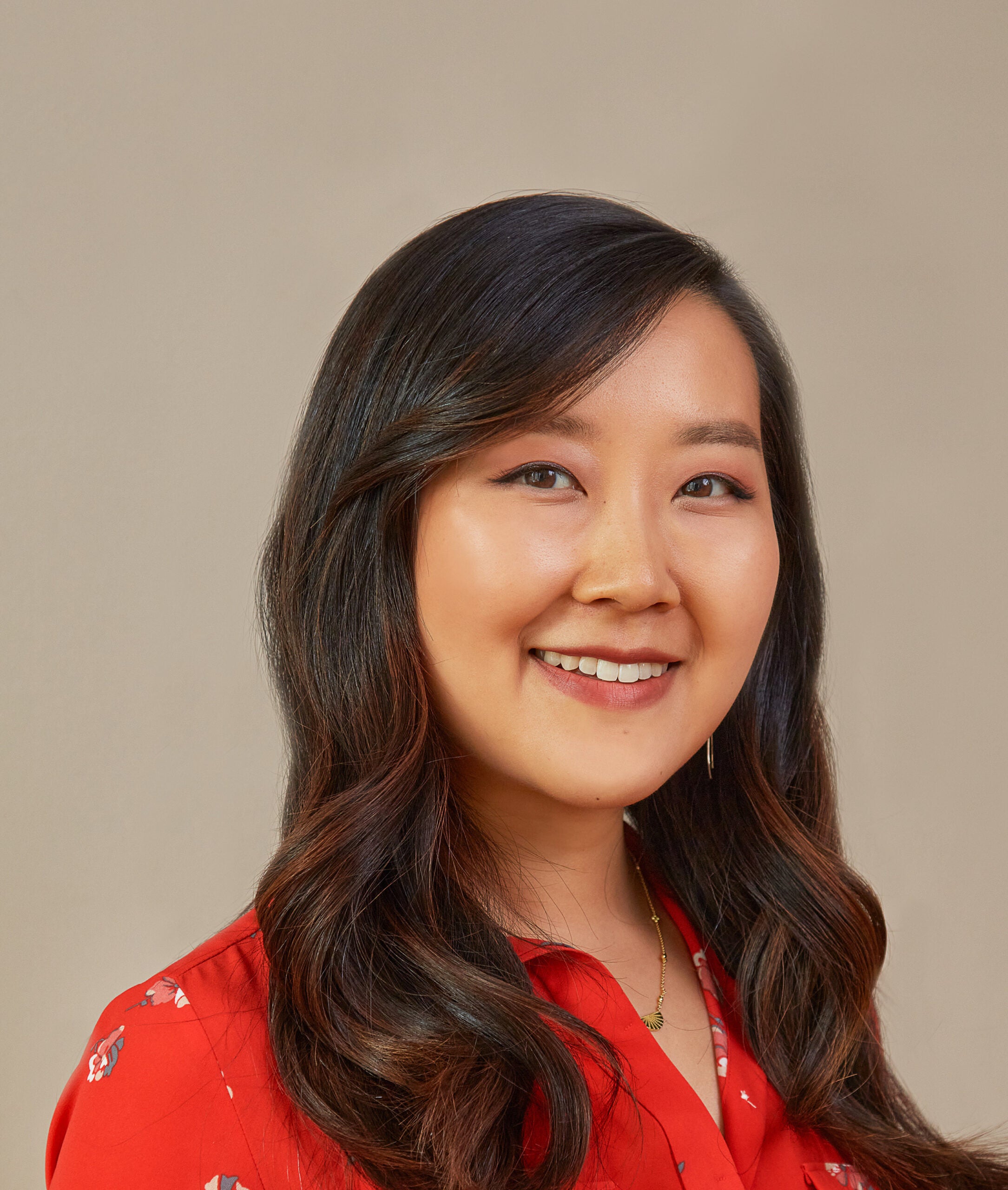 ---
A sturdy can opener is the key to unlocking a treasure trove of ingredients, from coconut milk and fire-roasted chilis to artichoke hearts and whole-kernel corn. In the age of multipurpose appliances, it might feel silly to occupy drawer space with a single-use tool, but the task it performs is essential. Have you ever tried to open a can without one? It's very difficult, and potentially unsafe, too. 
There are many types of can openers on the market today, but the best manual models are consistently reliable, compact, and sturdy. They should also smoothly pop open tins of all sizes without putting too much pressure on your hands. To wade through the wealth of available options, we consulted a few canned goods experts. Read on to shop their selections for the ones that will have your back, can after can. 
It's no fun ending up with achy palms after trying to pop open a tin. A reliable can opener should be comfortable to hold and easy to crank. Certain design features—such as cushioned grips, oversized handles, or locking technology that eliminates the need to clamp down on the can's rim—can also help people with limited dexterity open tins with less strain.
Unwieldy openers leave jagged edges that can cut fingers or contaminate food with metal remnants, so it's critical to select an opener that guarantees a seamless slice. Plus, a smooth cut ensures less fiddling on your part, which means less risk of making a mess on the countertop. The ideal gadget should also be able to release the lid without letting it fall inward onto your food. Households with both righties and lefties should also look for an ambidextrous manual can opener, so everyone in the family can operate it with ease.
Stainless steel is an ideal material for can openers, as the tough metal is more resistant to corrosion, rust, and stains. The cutting wheel should also stay sharp as it powers through tins of different shapes and sizes, although some manual can openers are also zinc-coated for additional strength.
Most manual can openers should not be placed into the dishwasher. Maintain the longevity of your gadget by rinsing it in the sink instead, then drying it off with a kitchen towel. For easier cleaning, look for a design that opens wide enough for you to properly (and carefully!) clean the cutting wheel after each use.
Best Overall
This handy device solves almost any issue you might encounter with a typical can opener. It features locking technology to automatically and firmly grip the tin without requiring you to squeeze it to clamp down. After a few twists of the crank, the opener seamlessly slices the can, without leaving sharp and jagged edges in its wake. There's also a pair of mini built-in pliers to grip the can lid and eject it into the recycling bin, without the risk of it collapsing into the open can. And because this manual can opener cuts cans from the side, it won't come into contact with your food. This multifunctional tool can open bottles, too, and it even includes a built-in hook to carefully open pull-tab cans. 
Best Value
This affordable can opener doesn't cut corners in order to keep the price reasonable. It's made out of durable stainless steel that slices through can lids effortlessly, and the cutting wheel stays sharp through years of regular use. Just take it from SAVEUR's deputy editor of commerce, Samantha Weiss-Hills: "Ours was actually my husband's grandmother's, so we've had it for years, and it's clearly been used for many more," she says. "Nonetheless, it continually opens cans of curry paste, chipotle peppers, and crushed tomatoes with ease—it never sticks and is never hard to use." Plus, the long, cushioned grips are comfortable to hold and helpfully absorb some of the pressure from your hands.
Best Magnetic
Your days of dipping fingers into a can of tomato sauce to fish out the lid are over! This magnetic can opener lifts the lid right off, hands-free, so you can easily pop it into the recycling bin where it belongs. Another helpful highlight: Many reliable manual can openers require users to hold the handles together while cranking the knob, but this model takes care of that for you. Simply grip the non-slip handles to clamp down on the rim, and the handles will lock into place as you rotate the knob with ease.
Best Ambidextrous
Both righties and lefties will have a painless time cranking this ambidextrous can opener. The apparatus locks onto the edge of the tin and, as you rotate the rubberized butterfly knob, turns seamlessly around the lid. "I really enjoy how it cuts into a can with ease," says Jessica Elliott Dennison, author of the cookbook Tin Can Magic: Easy, Delicious Recipes Using Pantry Staples. "Sometimes with other can openers it's a workout just to break through the metal!" Dennison also appreciates that the knob is comfortable to grip: "The red handles are soft enough to handle and look super cute."
Best Comfort
Opening up a can shouldn't feel like a test for your grip strength, and this model definitely makes the task effortless. The large cushioned handles reduce the strain on your hands, making the gadget pleasant to use, and are also non-slip to help you easily maintain your grip. The oversized crank fits comfortably in your hand as you rotate it, while the sharp and sturdy stainless-steel cutting wheel plows through tin after tin with precision.
Best Compact
This compact design helps you conserve precious kitchen drawer space without sacrificing functionality. Resting on top of the can, the circular gadget grips the tin and slices neatly through the lid as you twist the crank. Simply push the side button to release the lid. Given the can opener's portable size—which, at 2.6 x 2 x 2 inches, is less than half the size of a traditional manual can opener—finding room for it in your cabinets should be a breeze.
Can you sharpen a manual can opener?
If your manual can opener is getting dull, try folding a small piece of aluminum foil in half before carefully cranking the can opener through it, so that the cutting wheel slides along the length of the folded foil. (Be cautious, as you can still accidentally hurt yourself on a dull blade!)
How do I remove rust from a manual can opener?
To remove rust from a manual can opener, Dennison turns to "good old vinegar – any vinegar will do." Simply dip a paper towel or kitchen cloth into the liquid, then give any rusty parts a rub. "It comes back like new!" says Dennison. Rinse off the vinegar with warm water and dish soap, then dry the can opener with a clean towel.
What's the best way to clean a manual can opener?
Dennison recommends washing a manual can opener by hand with warm soapy water. "Always rinse to remove any detergent suds, then always, always dry," she adds. Dennison also notes that can openers which cleanly release tin lids and don't wind up touching the food may not need to be washed after every single use.