Shopping & Reviews
The 5 Best Pastry Brushes Belong in Every Baker's Top Drawer
From flexible silicone to sturdy boar bristles, there's a type for every task.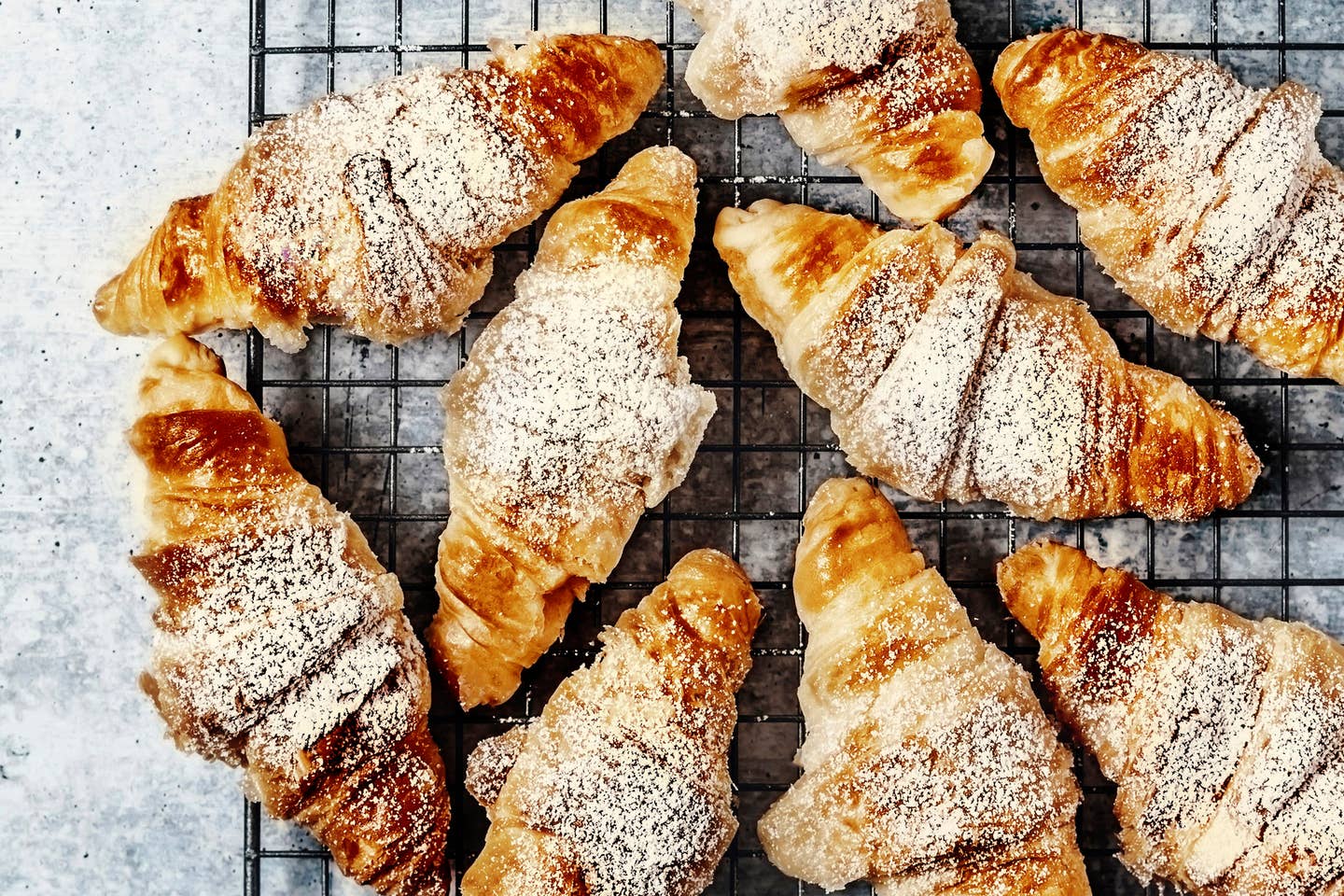 Baking is a precise art: mistaking measurements or improvising with tools can quickly upend a recipe. If you've ever tried to apply egg wash or glaze a cake without the help of a pastry brush, you'll know full well how crucial this one tool is.
When it comes to choosing a design, though, there's a surprisingly vast selection. To narrow down the best pastry brush for your needs, you'll need to examine the task you need it for, whether you'll be working near hot flames, and if you prefer a rigid or flexible application. For example, there are brushes designed specifically to slather large cuts of meat with thick marinades and sauces, while others are petite and pliable enough to glide over delicate pastry.
To make matters easier, we researched and compared the five best pastry brushes to add to your apron pocket, from an extra-long design for basting over a grill to a two-piece set that's the perfect entry-level purchase.
Natural boar bristles hold liquid well and are often a chef favorite, although they can periodically shed. Silicone brushes are odor- and heat-resistant and excellent for slathering sauces and glazes. Similarly, teflon is heat-resistant, but it's not delicate enough to be used over fragile pastries.
Flat pastry brushes usually range from one to four inches in width and are preferred for traditional baking tasks like spreading on an egg wash because of their inherent flexibility. Wider brushes have a larger surface area to volume ratio and therefore should be wielded for bigger tasks like glazing a ham, while narrow, round brushes can be selected for more intricate jobs, such as sealing the edges of dumplings.
Silicone brushes are the only material that is dishwasher-safe, with many chefs prefering to wash boar, nylon, and teflon brushes by hand. Elisa Marshall, founder of Maman in New York City, recommends that you avoid the dishwasher, as it can damage bristles or cause them to shed. "Clean under the sink with warm soapy water, ensuring to remove all debris from within the bristles, pat dry with a kitchen towel, and lay flat to dry," she says.
While boar, teflon, and nylon bristles are durable, they are neither as soft nor as flexible as silicone. A flexible brush is ideal for more delicate projects—for example, you wouldn't want to reach for something too sturdy that could rip through a piece of dough.
While some pastry brushes are created for one specific task, the magic of the OXO Good Grips Basting and Pastry Brush lies in that it can effortlessly do it all, whether you're running egg wash over finely pleated pies or simply tossing sauce over a hunk of meat. This brush is designed with super flexible silicone bristles that have gaps in the center, all the better to retain liquids when it's transferred from the bowl to the brush. Plus, the tapered exterior bristles are soft enough to brush pastries and other delicate food. A word of warning for those who like to grill: The plastic handle isn't heat-safe so avoid leaning it against a hot surface.
Gir's take on a classic pastry brush shares a few similar features with our favorite OXO pick—both have silicone bristles with hidden perforated flaps to capture liquid—but it's locally made in California and is available in a handy set of two. We particularly love the electric and powder blue palette (it'll stand out in a cluttered drawer) and that you can continue to build out a collection with matching whisks, spatulas, and suction lids.
If you're going the natural bristles route, there's no better option than the Winco Pastry Brush. The 1.5-inch design is outfitted with a wooden handle and tough boar bristles that absorb liquid exceptionally well, don't drip when you're moving from sauce to meat, and are heat resistant. Unlike the silicone brushes, this one must always be washed by hand.
The tough nylon bristles on this brush can get into just about every corner of the piece of meat or dough you're working with. Made out of plastic, the handle feels light and comfortable in your hand and even comes with a hole at the top for convenient hanging. Make sure not to apply sauces over hot items—it's not heat resistant and can melt.
Williams Sonoma designed this brush specifically for basting rather than baking. The BPA-free brush boasts uniquely designed, thick bristles that catch and hold all that basting liquid, making it ideal to use whether you're coating a roast chicken or smearing sauce on a steak. Plus, the handle is made from slip-resistant, heat-safe silicone which can handle temperatures up to 450 degrees Fahrenheit.
Q: Can I use a pastry brush on meat?
"You can use your pastry brush as a basting brush, as they do serve the same purpose; however, I prefer to keep them separate (or have two) due to flavors," says Marshall. "Often when basting meat, you use stronger ingredients, like garlic and spaces. If you are using a porous pastry brush, it can tend to absorb the flavor (and be difficult to clean), so it's not always desirable when you are doing an egg wash or using it for sweet pastries." Opt for different colored handles so you can tell them apart and don't cross-contaminate sweet and savory ingredients.
Q: How do I sanitize my pastry brush?
Stéphane Cheramy, the executive pastry chef at the Ritz-Carlton, Grande Lakes Orlando, uses a sanitizer from Ecolab, but says you can also make a solution that combines two cups of water with one cup of bleach. "It's very important to clean the brush with dish soap and hot water first," he says. Afterward, rinse it well to remove the bleach solution and let it dry completely before putting it away. Whatever you do, don't let it soak; "it will damage the brush and make it unsanitary," he cautions.
Q: How do I soften my pastry brush?
Cheramy suggests buying a pastry brush that is already soft. "The higher the quality, the softer they are," he says. Brushes may get hard if they are not cleaned or rinsed well enough, so it pays to take care of your tools after every use.