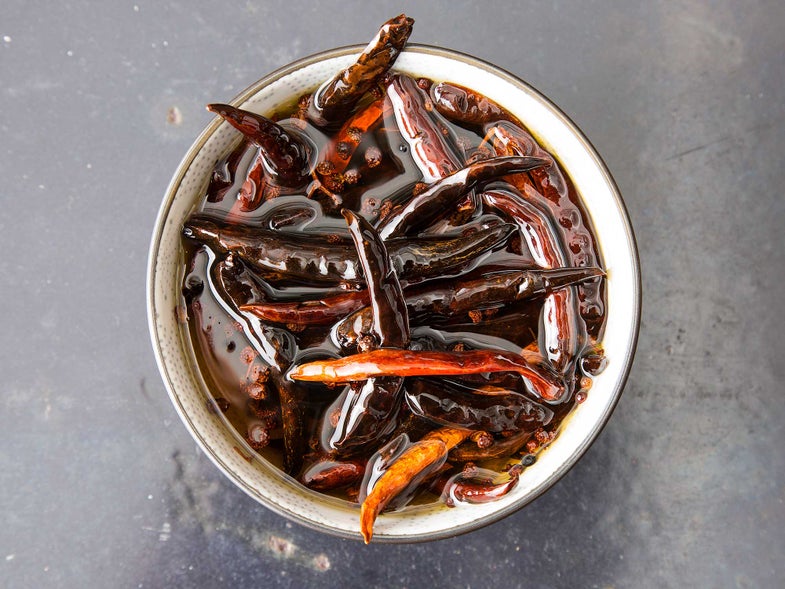 A toasty, subtly fiery chile oil to drizzle over soup, dip with dumplings, or stir into this spicy Chinese "water-cooked" fish. It's worth making a large batch; the oil will keep at room temperature for a year.
Featured in: Twice-Cooked Bacon is the Best Kind of Bacon
Sichuan Chilie Oil
Bring spice to a number of dishes with this quick, easy-to-make and versatile homemade chili oil.
Time: 1 hour
Ingredients
2 cups plus 2 Tbsp. vegetable oil
2 oz. dried arbol chiles
2 tbsp. whole Szechuan peppercorns
Instructions
In a large wok, heat 2 cups oil over medium. Add the arbol chiles and peppercorns and cook, stirring, until toasted and fragrant, about 5 minutes. Pour the oil and spices into a jar and let the chile oil cool completely. Store at room temperature for up to a year.