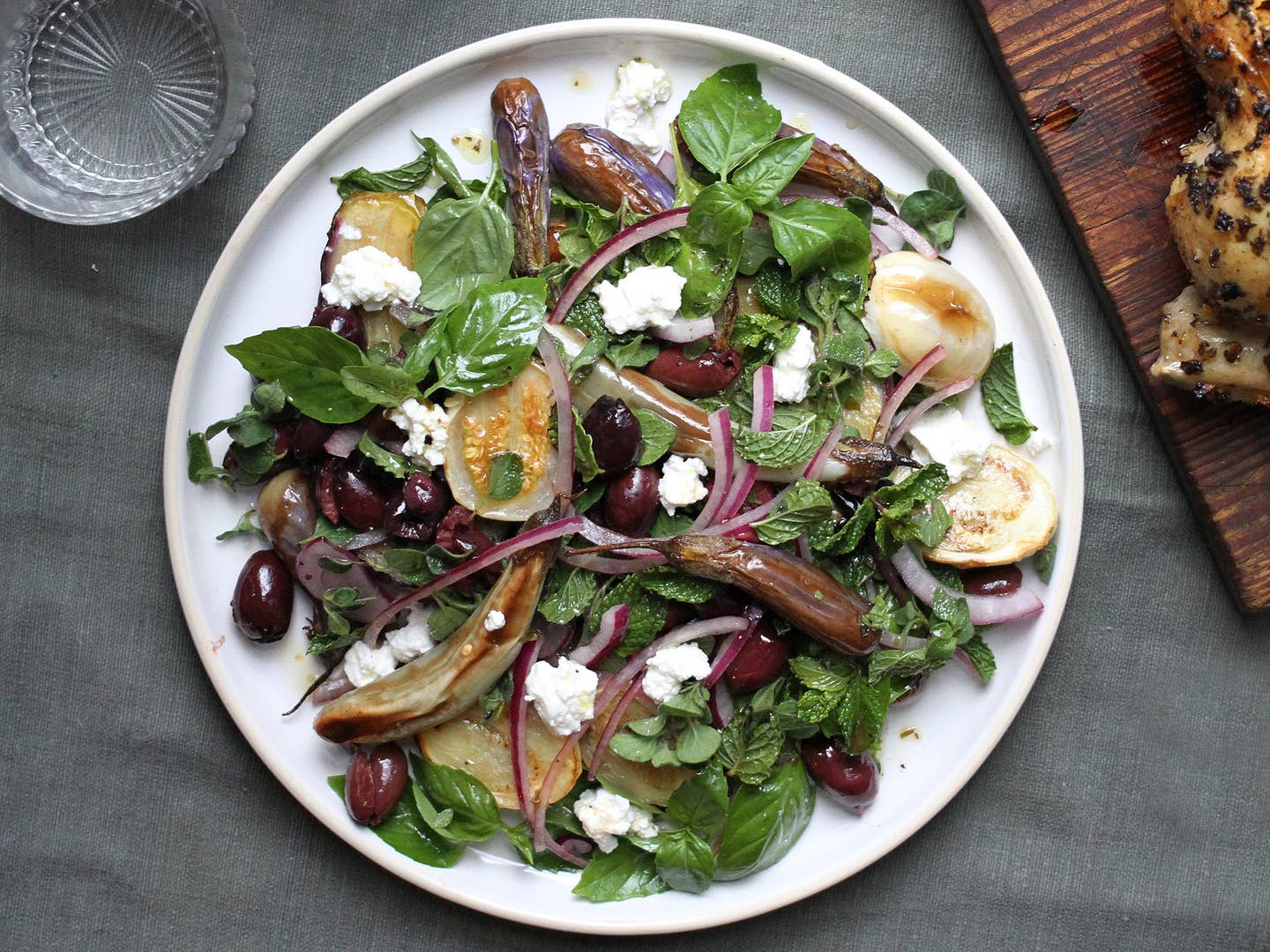 Techniques
Turn Your Eggplants Into Salad for a Quick but Filling Meal
SAVEUR's Farideh Sadeghin shares the easiest way to cook any eggplant
As SAVEUR's Test Kitchen Director, I'm not exaggerating when I say that I eat for a living. Whether I'm testing recipes for the magazine or trying products that need tasting, I'm eating. And oftentimes, the recipes aren't exactly the healthiest, and even when they are, eating five lunches in a day sort of negates the health benefits.
The past month in particular has been especially over-the-top, so I've been making an effort to get more vegetables in my life. This time of year, eggplants are everywhere. The classic big purple ones, adorable fairy-tales varieties, tiny white kinds–I can't seem to escape them. Seeing them everywhere at markets and restaurants has me craving my mom's eggplant roll-ups: thinly sliced eggplants rolled up with seasoned ricotta cheese, slathered in red sauce and mozzarella, and then baked. They're delicious, but not exactly the thing to eat for dinner after you've had five lunches already.
Here's a way to cook any kind of eggplant you come across: pan-roast them in a blistering-hot skillet, then toss them with a simple lemon vinaigrette, loads of herbs, and olives. Suddenly your eggplant is a salad, but a substantial one good for colder weather. And served in tandem with a roast chicken, this just might replace Mom's recipe as one of my new favorite comfort foods.