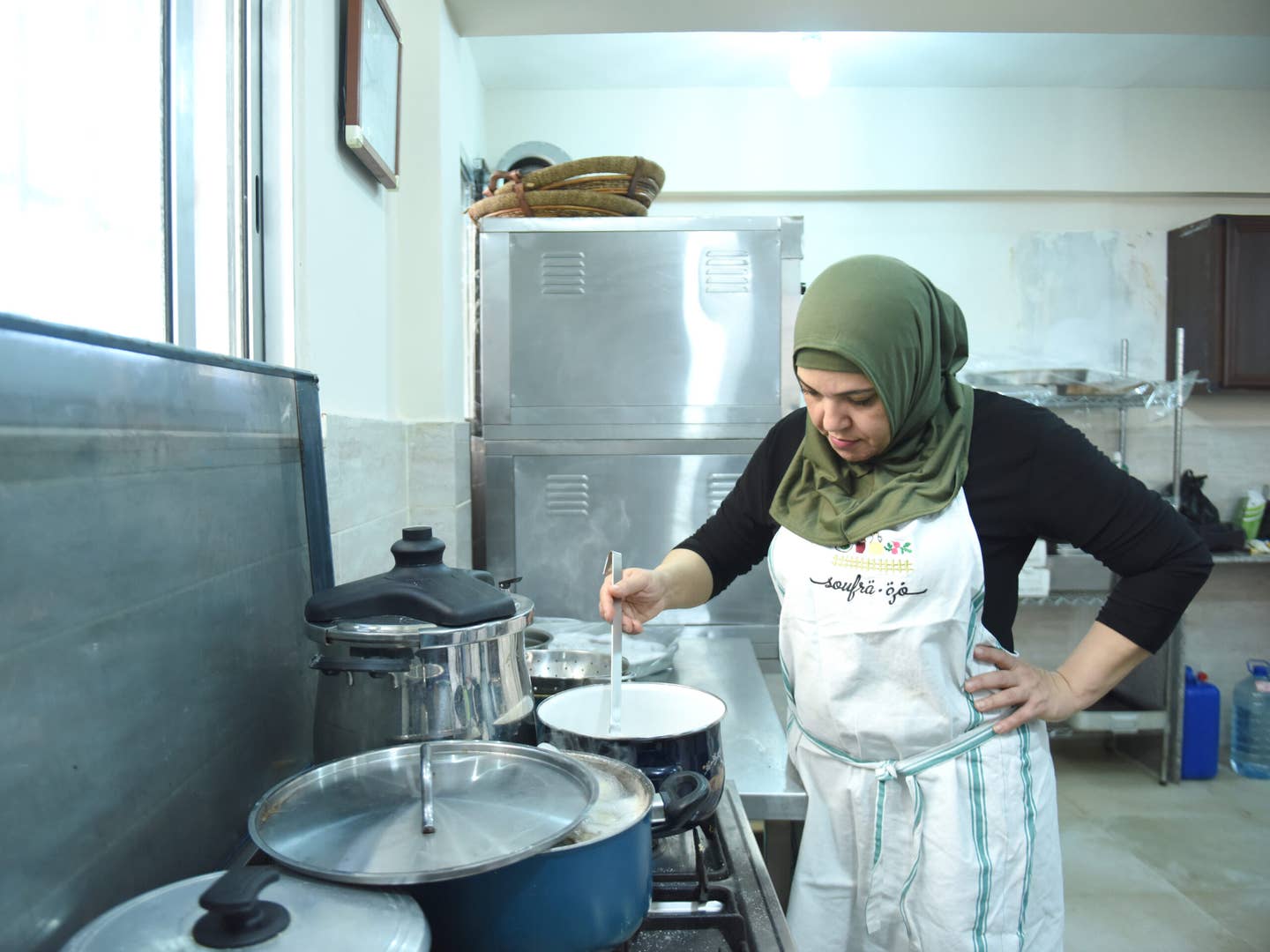 Culture
This Documentary Tells the Awe-Inspiring Story of a Refugee Turned Food-Truck Entrepreneur
Mariam Shaar set out to help other refugee women change the course of their lives through food
After spending her entire life in a 69-year-old refugee camp in Beirut, Lebanon, Mariam Shaar decided she wanted to change her life. Soufra, a new documentary that shares a namesake with her catering company, follows Shaar and other refugee women as they embark on a new business.
The documentary shares a heart-wrenching story of a woman, a victim of the largest refugee crisis in history, who is trying to heal deep wounds of war through food. The women who accompany Shaar on her business endeavor come from many places—Syria, Iraq, Palestine, and Lebanon—but they share one thing in common: they are refugees at the Burj el-Barajneh camp.
Because Shaar was born in and grew up in the camp, she is considered "stateless," meaning she has no nationality and is not legally considered a person of any state. While searching for an identity through food, Shaar is able to find herself through the friendships she built and provide hope to those still enduring their lives as refugees.
The film, which was directed by Thomas Morgan and was produced by Susan Sarandon and Mary Fisher, premiered on Sunday, November 12 in New York City. It will also be screening at the NYC Cinema Village from December 15-21, and was featured on the NY Times Holiday Release List.
Aside from being a food truck entrepreneur, Shaar celebrated the launch of the Soufra cookbook, which features a compilation of the women's most treasured recipes. Currently, the book is available for pre-order and proceeds will go toward building a school for refugee children at the Burj el-Barajineh camp.