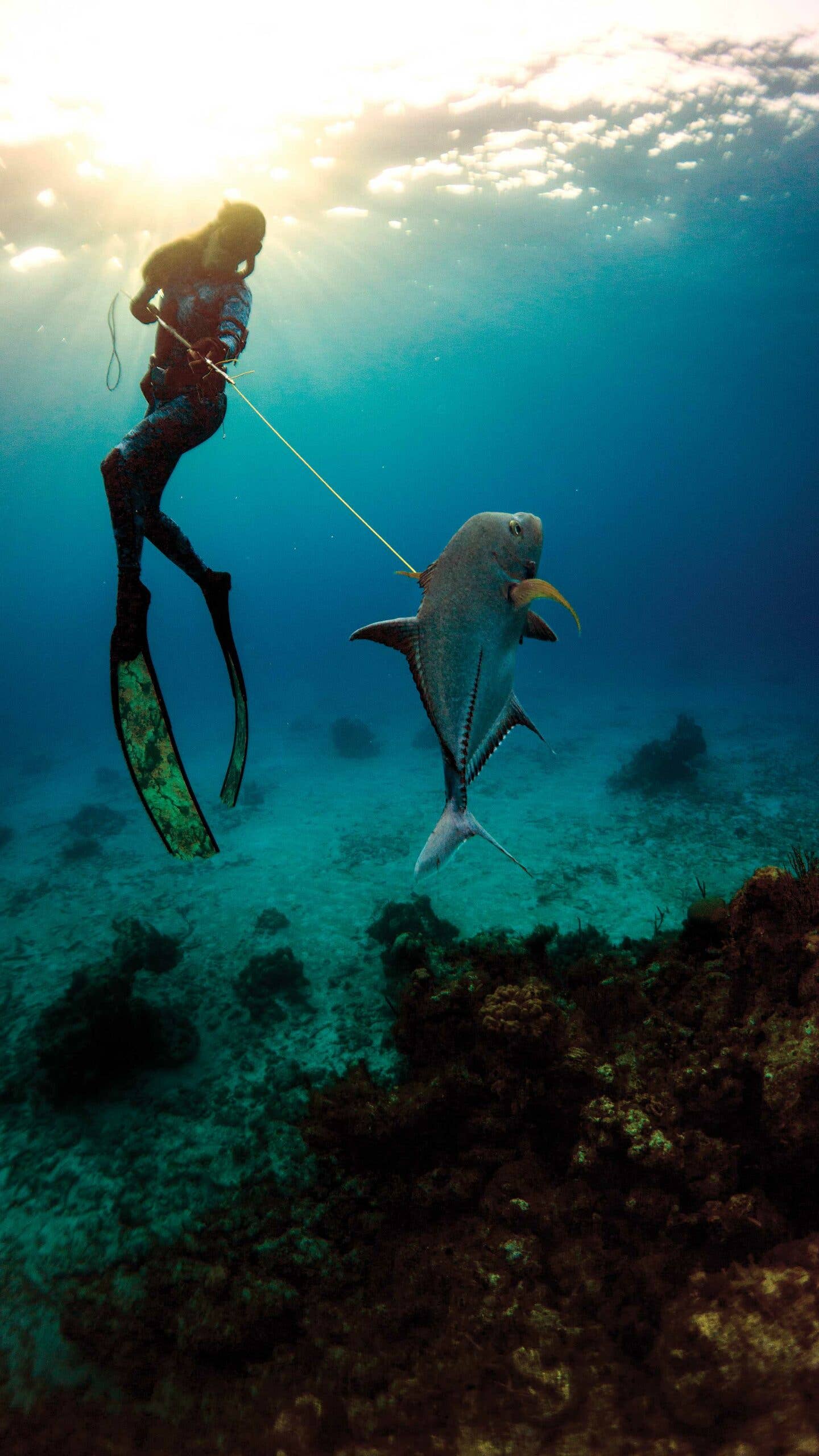 Culture
This Award-Winning Spearfisher Catches Dinner 75 Feet Under Water
Kimi Werner, a lifelong free diver, gets her fish the old-old fashioned way
San Salvador, Bahamas, April 28, 2015
There are no distractions on a free dive at 75 feet. No oxygen tanks, no heavy gear; it's just you and the sea. But for Kimi Werner, a lifelong free diver and award-winning spearfisher, there's usually something else she's focused on: dinner.
Kimi's a chef and dedicated conservationist, so while she's diving her eye is always trained on sea dwellers that are both sustainable and delicious. In the Bahamas last April, we spent an entire day in the water. The weather was perfect, the visibility was excellent, and the ocean was perfectly calm.
First Kimi harvested some conchs from the seafloor for a vibrant fresh-from-the-sea ceviche on the boat. Then, after a few dives, she spotted our next course, a lone black jack circling the reef. She carefully aligned her spear, the elastic band poised to launch, and released with a flick. The jack was hooked, and Kimi deftly worked her way to the surface with it. There was grouper, snapper, and a lionfish too, and we brought them back to shore to clean and cook.
I can't even say which tasted best: the ceviche, the lionfish—left whole and pan-fried to a crisp—or that black jack, grilled alongside the grouper and snapper and topped with a sour ponzu sauce. But when you're the one underwater, holding your breath and hunting down your dinner, everything tastes a little more satisfying.