Make This Spicier Take on Surf and Turf
We're in love with this Indian shrimp and chicken curry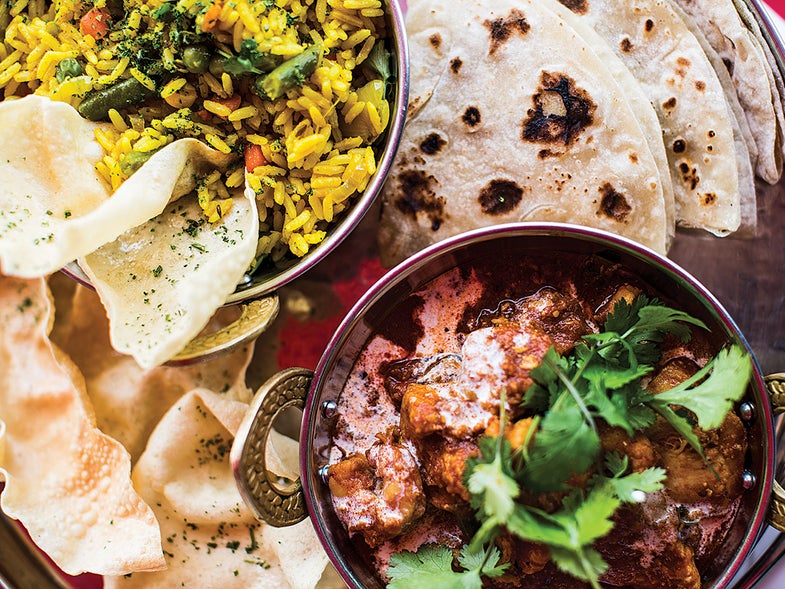 We're big believers in mixing meat and seafood (nothing's better than a plate of Portuguese pork and clams), and if you feel like heating it up in the kitchen tonight, this chicken and shrimp version is the way to go. It relies on a mix of intensely flavorful curry powders and pastes combined with coconut cream for a dish that's both spicy and rich.
You'll add your spices and aromatics in stages, building layers of flavor as you go to give the dish a surprising amount of depth. First come garlic, ginger, and onion, then turmeric and curry powder, then cumin, fennel, and cardamom for some aromatic top notes. Don't skip on the curry leaves if you can buy them locally.
If you're looking for more ways to curry favor, try this spicy Indonesian chicken dish, or go for a Thai green curry chicken classic. And if you find yourself with lots of leftover curry powder, well, we've got a solution for that too.