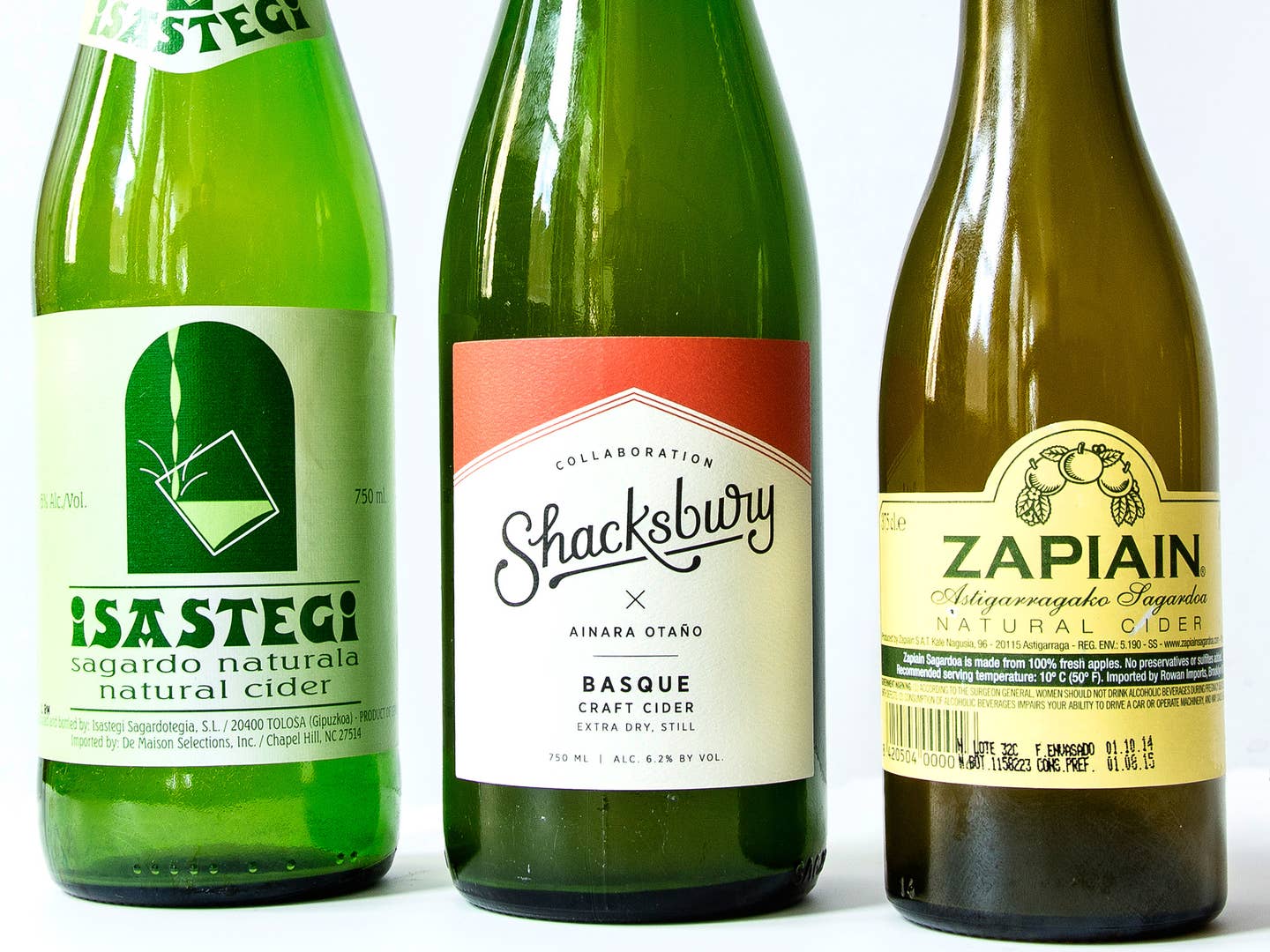 Techniques
4 Ways to Improve Your Thanksgiving Drinks
What's the best wine to drink during Thanksgiving? Cider. Yes, good hard not-too-sweet cider from England, France, Spain, and increasingly the US. A good cider complements all the Thanksgiving notes: the caramelized crunch of turkey skin, the celery in your stuffing, the richness of your mashed potatoes. You can't say the same for any wine or beer, and a drink made of apples just feels right this time of year
If your second or third Thanksgiving helping has you so full you can barely move, consider the ultimate palate cleanser: Underberg. The cult German digestif is sold in wee 20-ml bottles for a reason: a single swig of the stuff is like a tactical nuclear bomb of herbs and botanicals that goes off in your stomach and climbs all the way back up your throat. Breath freshening, stomach settling, and undeniably restorative, this little drink is just the thing to ready your heart and mind for another round of eating.
Batching Thanksgiving cocktails
Given the nature of Thanksgiving dinner—what with its family feuds and uncomfortable political discussions—, it's best to have a large amount of alcohol on hand to keep things cheery. The easiest way to do this? Whip up a large batch of fall punch using household ingredients like cinnamon, apple cider, lemon, tea, and sugar. Spike the mix with some of your favorite whiskey, rum, or brandy—with a splash of aromatic bitters if you've got them—and you're all set. Though you can follow a recipe, it's best to use a simple bartender's trick of proportions: six cups of alcohol to two cups of a sour ingredient to two cups of a sweet ingredient. To avoid dilution, use the biggest ice cubes you can find, or wait until guests are ready to drink before adding in smaller cubes of ice. For garnish, you can never go wrong with simple citrus wheels.