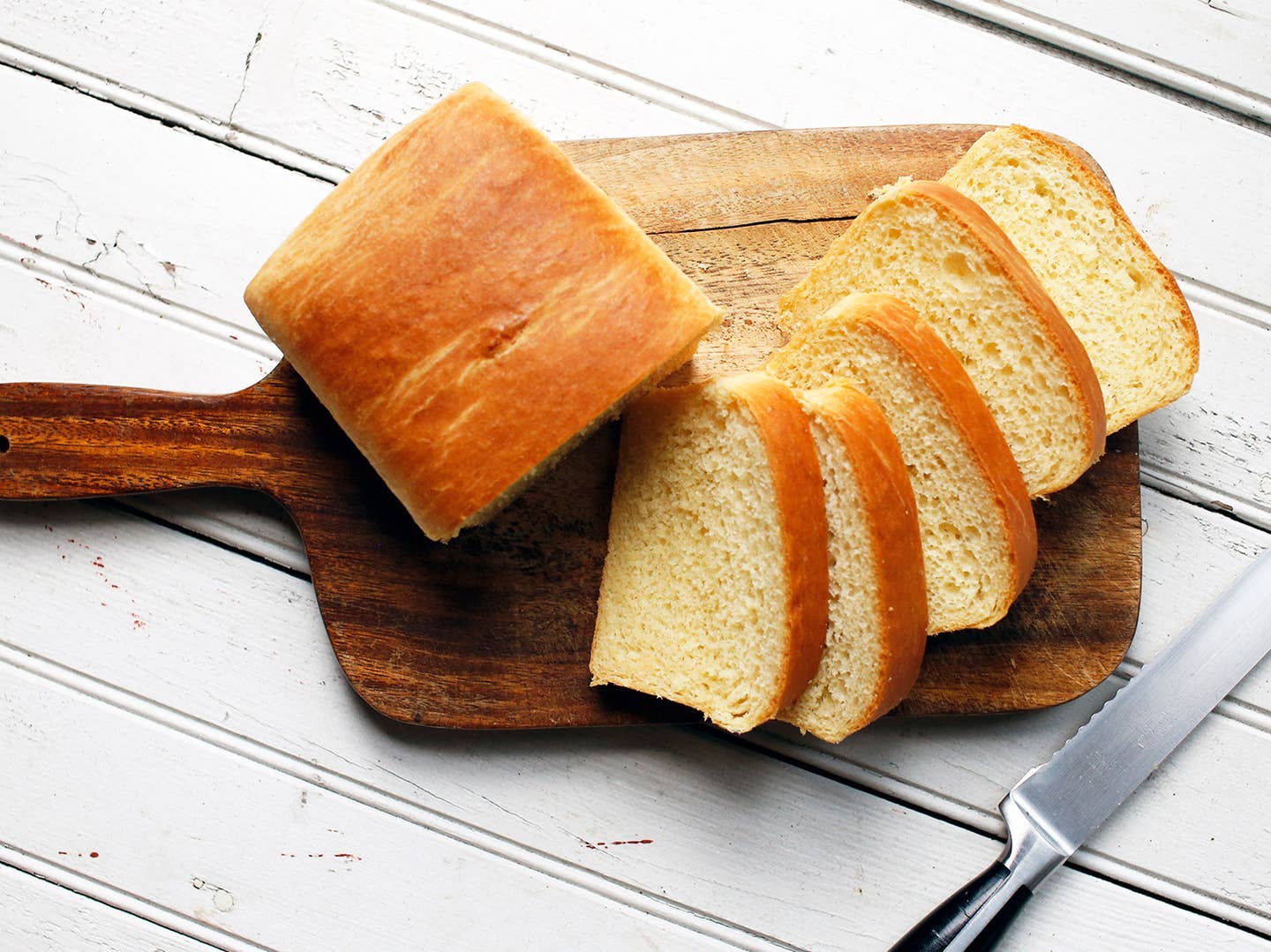 Recipes
10 Recipes to Help You Stress Cook with Style
Stuck indoors? (Kidding!) Now is the time to learn something new in the kitchen.
Forced nesting can go one of two ways: Either quarters start to feel tight, pasta again seems lame, and all the togetherness quickly devolves into an argument over who's about to get kicked off the island; or, you find your family at the dining room table, uprooted college student included, sharing a meal of something you actually took a bit of newfound time (no commute!) to prepare. (Not to put too rosy a tint on it, as the aforementioned college student may still be surly about spending spring break at home instead of in Panama City.)
So what to cook these days? We're all for the utility of rice and beans in a crisis, just...not yet. Right now, the time feels right for a project. Something you can sink both your hands—and your brain—into for a couple of hours. These recipes rely mostly on pantry items (though some eggs, dairy, or meat may be involved) with the goal of learning to make something from scratch that you wouldn't normally tackle. Several have the purpose of dinner in mind—homemade pasta, empanadas, pork and chive dumplings (thaw that ground meat now)—while others—pretzels, brioche—will simply leave you with a new skill and a snack. As for the more difficult recipes, dive in but don't stress. Managed the cookies for the macarons but work calls? Stop there, fill them with the Nutella or jam that's in the back of your pantry, and take a moment to revel in the joy of your creation. No lavender for the chocolate truffles? Whatever. You can at least put away the M&Ms now. One final thought: In the interest of positive togetherness, enlist that "so bored!" college student to help with the pasta. Who knows? Maybe we'll all walk away from this a little more self-sufficient.
Fresh out of the oven, this classic enriched French bread needs no embellishment—it's perfect on its own. Sliced very thin and toasted, it is an excellent vehicle for rich pâtés or fruit preserves; buttered and griddled, it makes the most luxurious base for a ham and cheese sandwich.
The Fluffiest White Bread in the World
In spite of plenty of snobbery, tender white bread remains a beloved staple of cuisines all over the world. Our version is aerated and fluffy like North American and Mexican packaged loaves, but with the enriched chew and structure of French pain au lait. We also borrowed a shaping technique from Japanese and Taiwanese bakers, which results in a delicate, feathery crumb. The result: an ethereally fluffy, generously buttery, and delightfully squishable loaf.
The secret to making this pizza dough is to let it slowly rise in the refrigerator for 48 hours—that's what gives it its deep flavor and tender structure. This recipe first appeared in our May 2013 issue with Keith Pandolfi's article The Gold of Naples.
This all-purpose pasta dough can be prepped up to three days ahead. Keep it well wrapped in plastic to avoid drying out.
Laugenbrezel (Traditional German Pretzels)
At the Hofbrauhaus beer hall in Munich, these giant pretzels, which have a similar chew to bagels, are served with soft butter. If you don't have any barley malt syrup on hand, you can substitute honey, molasses, or even brown sugar (just use a little less).
Classic Pork and Chive Dumplings
You can't go wrong with this classic Chinese dumpling filling: juicy pork mixed with the fresh onion flavor of garlic chives. Pro tip: Make sure the dumplings are completely sealed and devoid of air bubbles to prevent any leaks during boiling.
Empanadas de Carne (Beef Empanadas)
Empanadas—mini versions of the traditional Spanish meat pie—are generally baked in Buenos Aires, not fried as they are in the rest of Latin America. This makes them much more attainable to the home cook.
Earl Grey and Lavender Chocolate Truffles
Infused with subtle floral aromas and rolled in earthy-sweet almonds, these are a sophisticated take on the classic chocolate truffle.
Vanilla-Glazed Yeast Donuts
The glaze on these airy donuts achieves its satiny consistency thanks to a combination of clarified butter and evaporated milk.
Here's the thing about macarons: You can eat the filled cookies right away, but they're best after a day or two, as the shells will soften slightly and absorb the flavor of the filling, yielding a tender, pillowy cookie.