An Immersion Blender Will Change the Way You Cook
Say goodbye to messy blending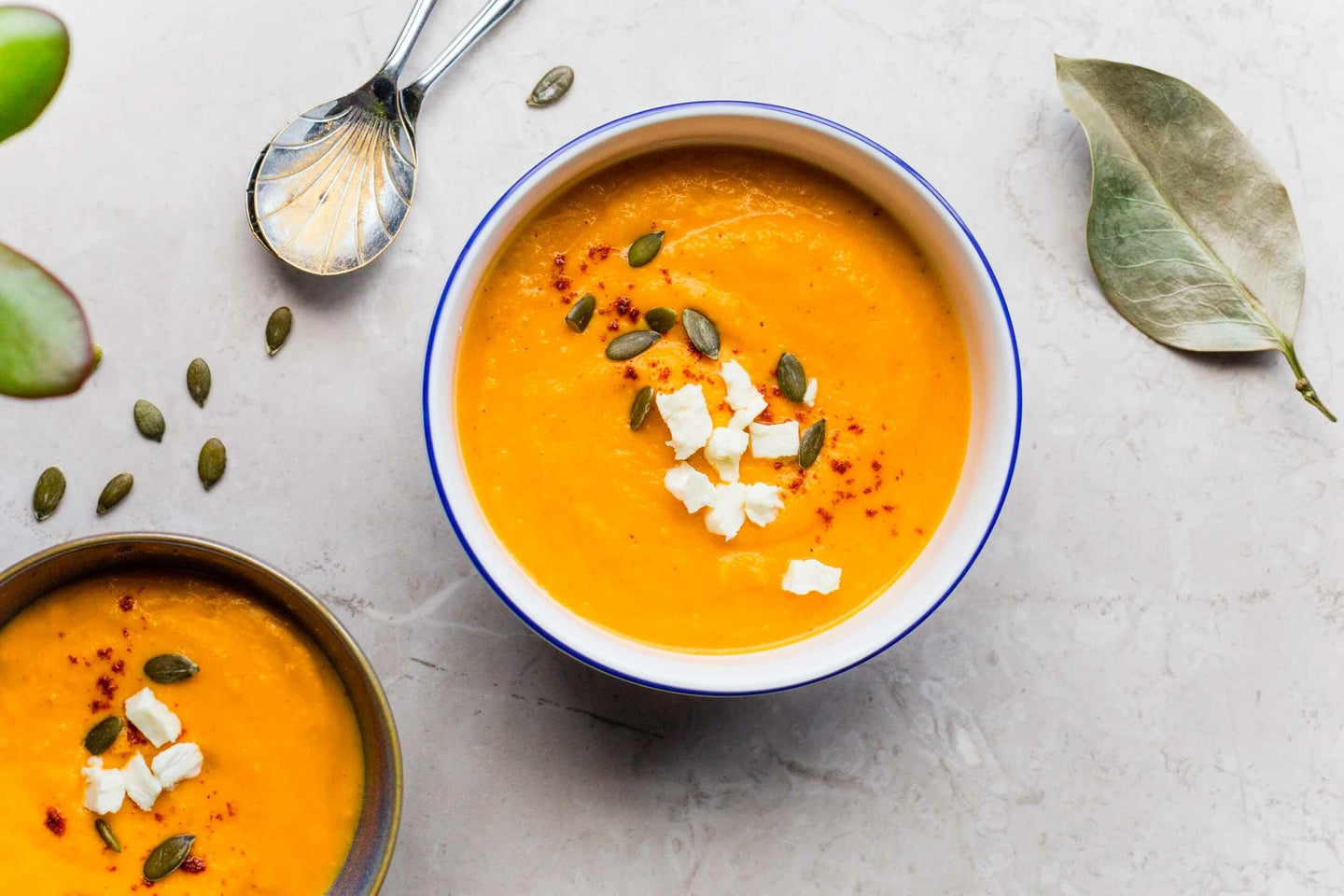 Let's face it, breaking out the blender can be a bit of a pain, especially if it's just for one small kitchen task. There's potential for splashes on your clean countertops and lengthy cleanups afterward. Blending doesn't have to be intimidating (or messy). An immersion blender, or stick blender will get the job done without any extra containers or getting out bulky equipment. Below, we've highlighted our favorite models that can whip up a creamy root vegetable soup or a thick chocolate shake with the greatest of ease.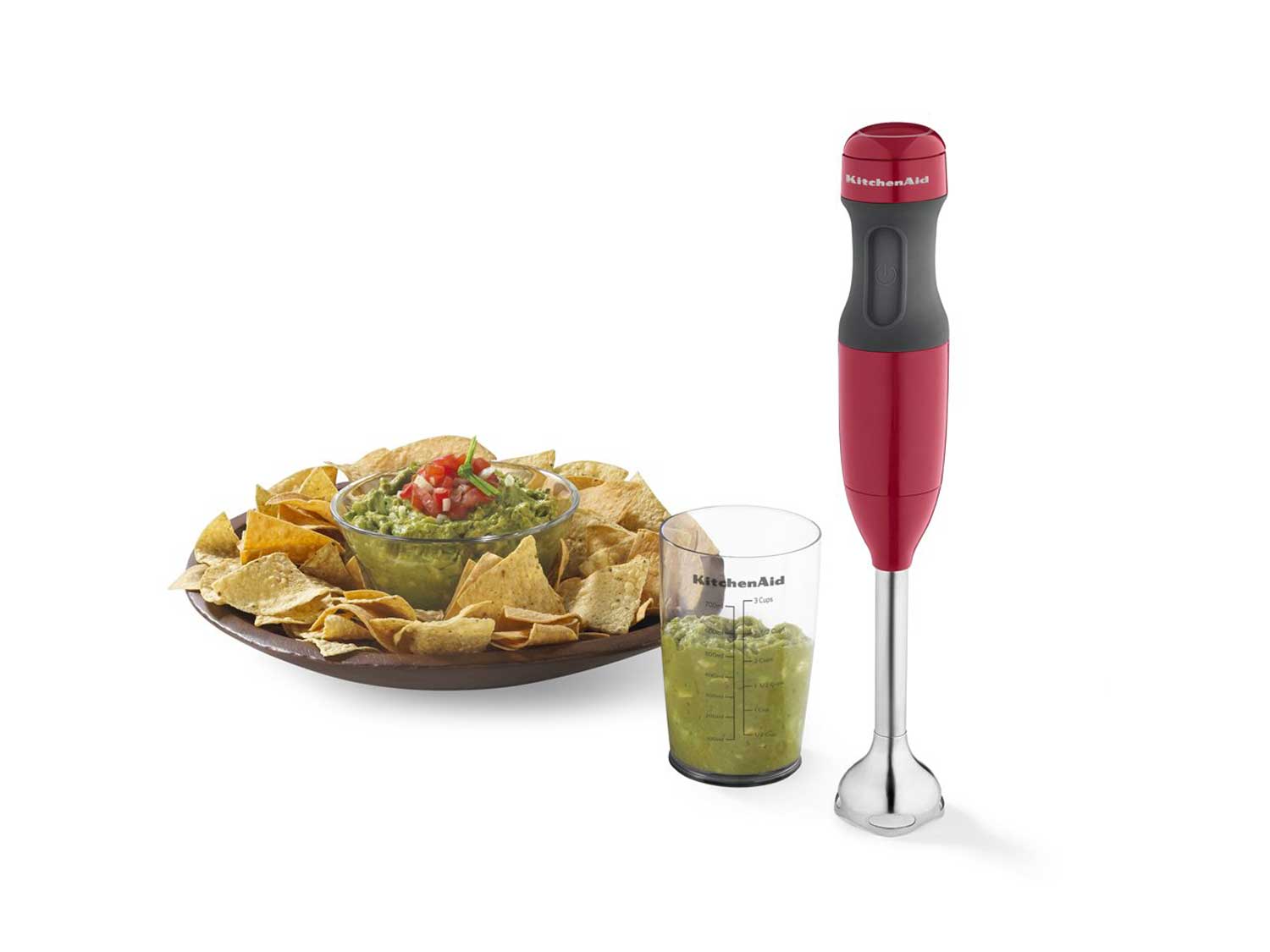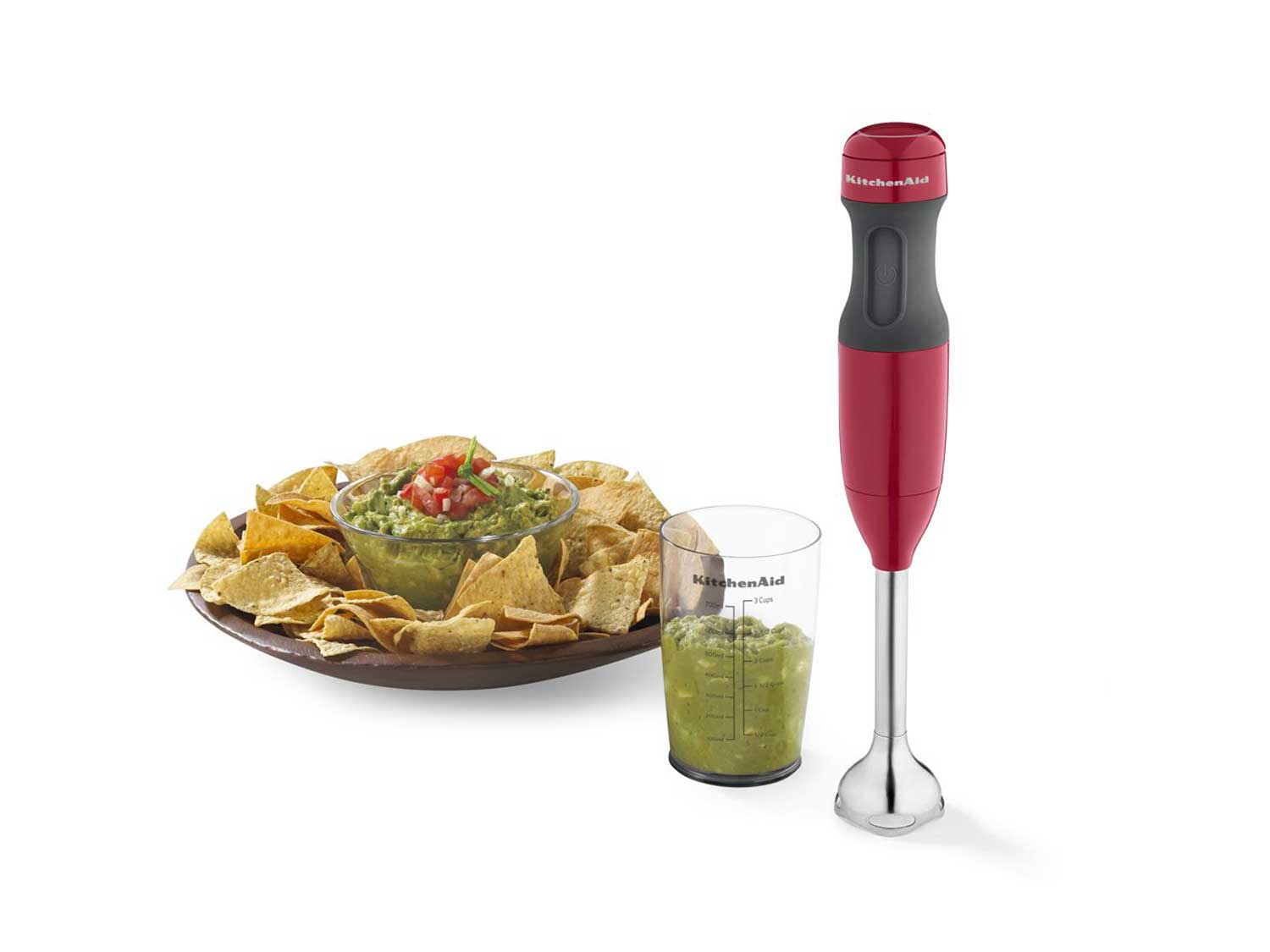 This classic pick is simple to operate and extremely effective. KitchenAid
Check Price
This two-speed, eight-inch hand blender is as comfortable to work with as it is easy to use. An S-shaped fixed blade ensures swift blending, and the detachable blending arm makes cleanup a breeze.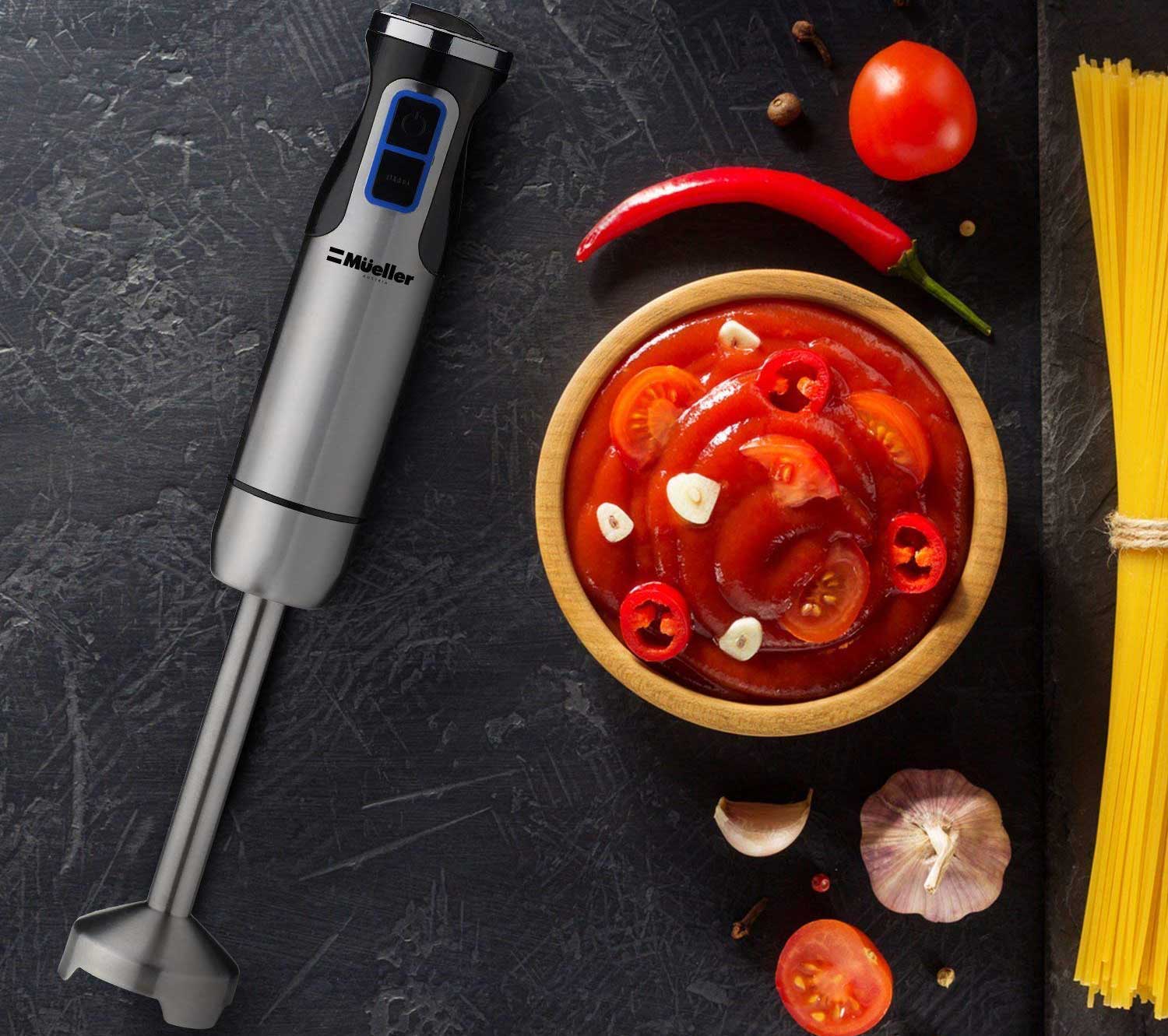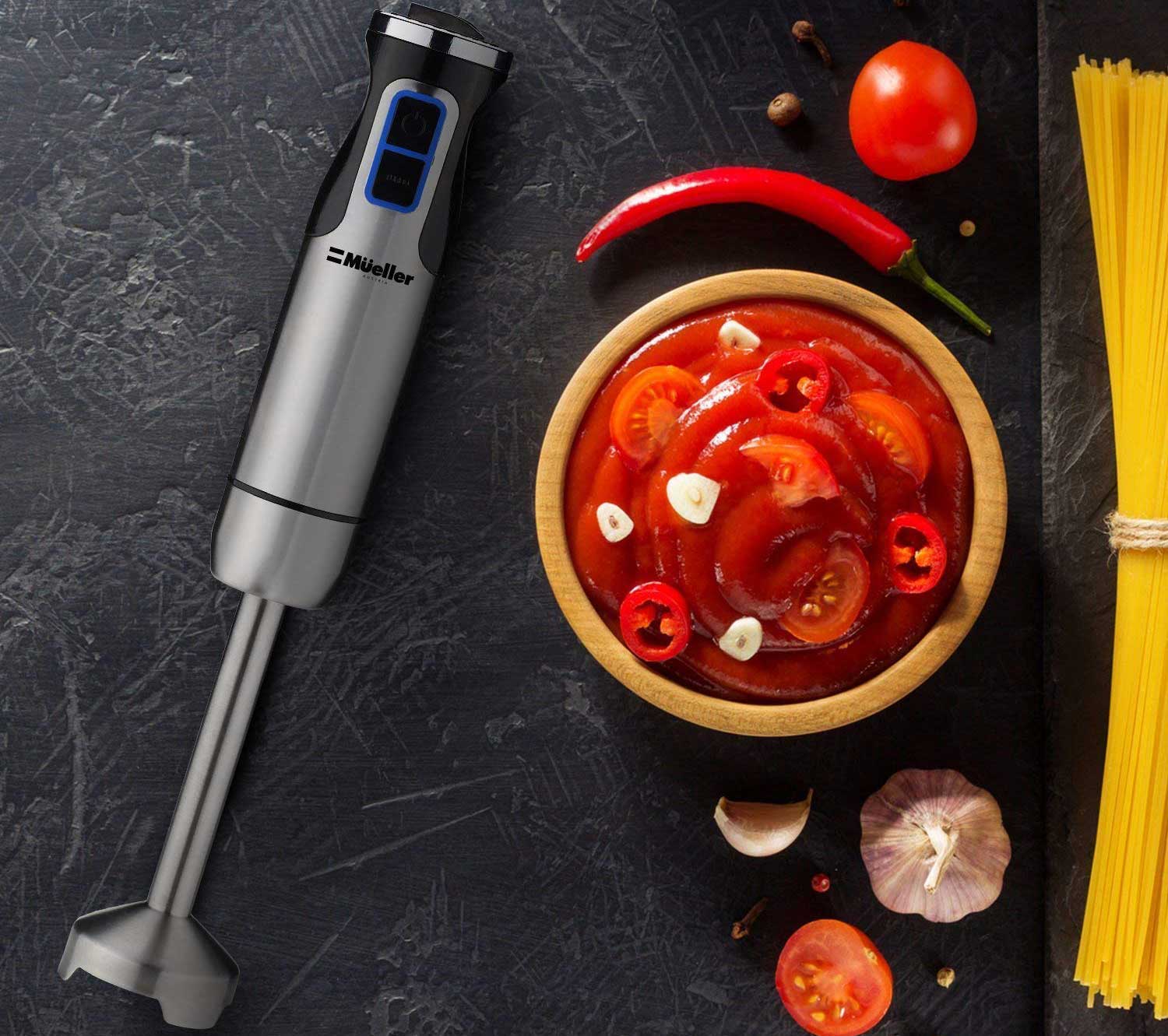 Boasting a heavy-duty copper motor and nine different speeds, the Mueller Ultra-Stick is capable of blending large quantities quickly. An ergonomic grip ensures minimal strain on your hands.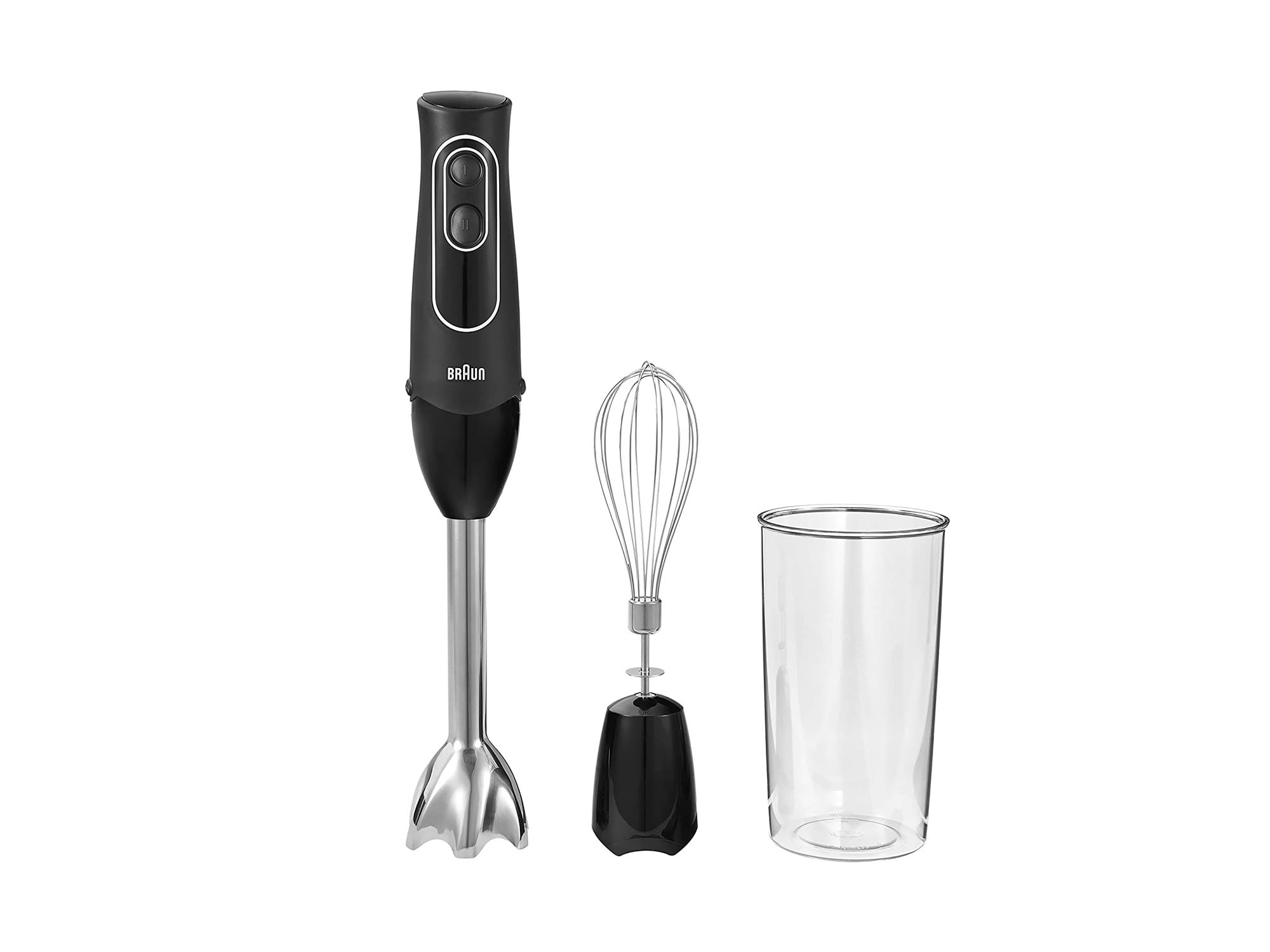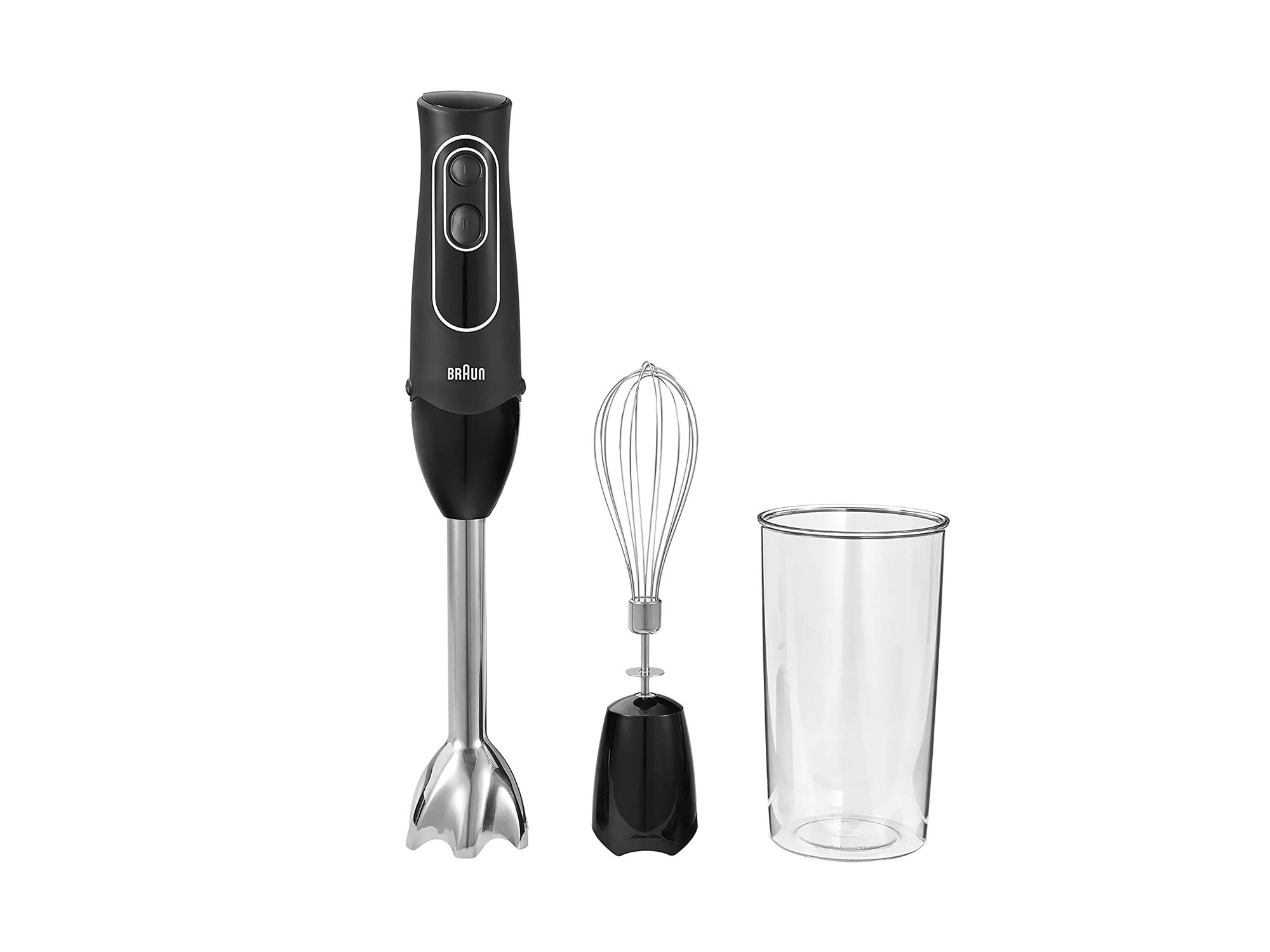 We love this option for its efficiency and soft grip handle. Braun
Check Price
With a well-designed grip and bell-shaped base, this immersion blender from Braun is up to any task at hand. Part of a starter kit (additional attachments also available), it comes with a whisk, and a 20-ounce beaker—exactly what you need for a proper purée.