Recipes
Chocolate Gingerbread Cake
Powdered mustard adds a surprising, gentle heat.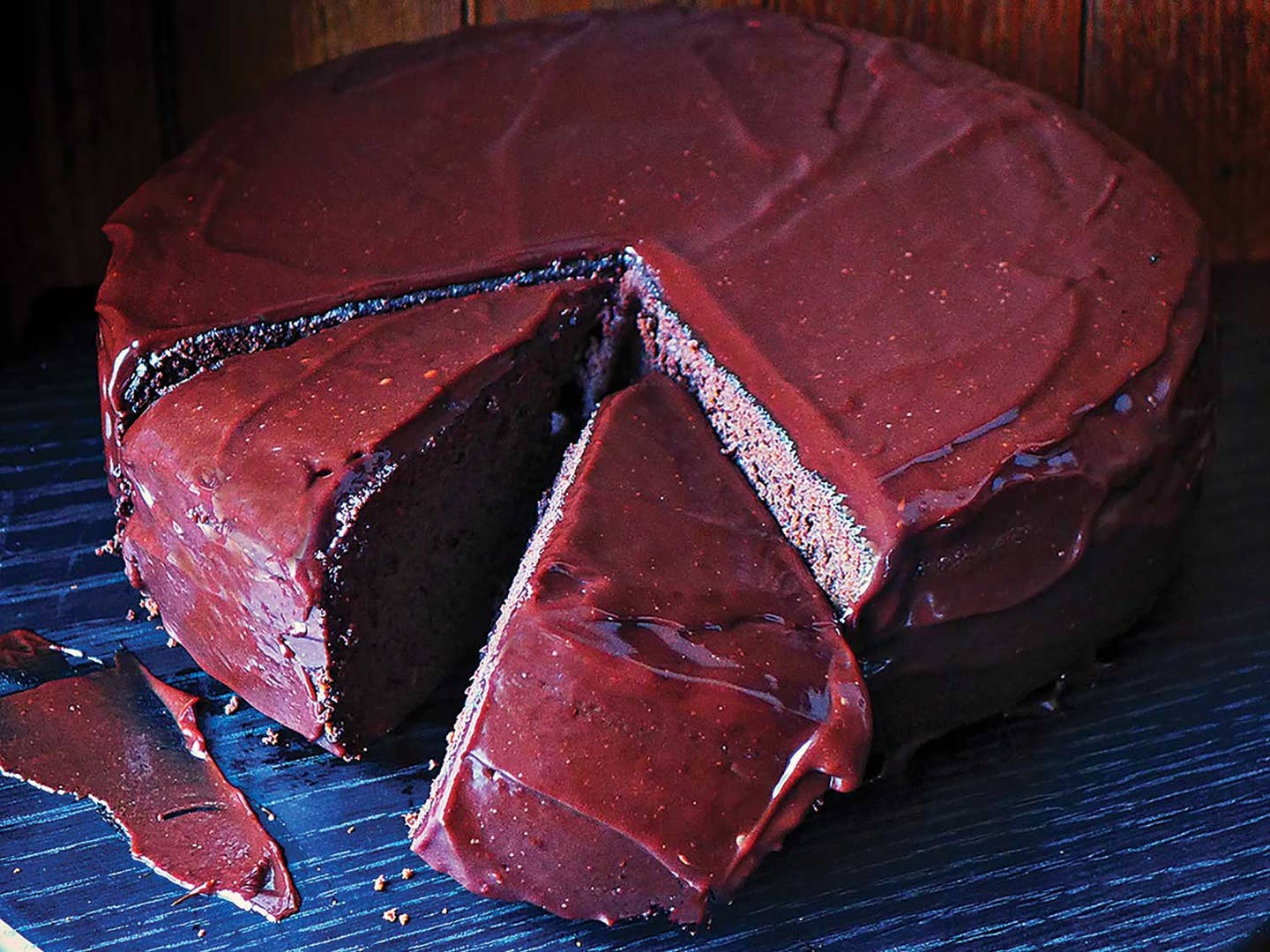 This chocolate cake is perfumed with warming gingerbread spice and powdered mustard.
Ingredients
For the cake
2½ cups (12 oz.) all-purpose flour, plus more for dusting
2 tsp. baking soda
½ tsp. kosher salt
1 Tbsp. ground ginger
1 tsp. ground allspice
1 tsp. ground cinnamon
1 tsp. dry mustard
½ tsp. freshly ground black pepper
8 Tbsp. unsalted butter, softened
1⁄4 cup dark brown sugar
2 large eggs, at room temperature
1 cup molasses
1¼ cups (8 oz.) bittersweet chocolate chips, melted
1 cup espresso or strong coffee, cooled
For the ganache icing
1¼ cups (8 oz.) bittersweet chocolate chips
1⁄2 cup heavy cream
Instructions
Step 1
Make the cake: Preheat the oven (with one of its racks set in the center) to 375°F. Butter the inside of a 9-inch springform pan, then dust it lightly with flour, tapping out any excess, and set it aside.
Step 2
Sift together the flour, baking soda, salt, ginger, allspice, cinnamon, mustard, and black pepper, then set aside.
Step 3
In the bowl of a stand mixer fitted with the paddle attachment, cream the butter on medium speed until it is pale and fluffy. Gradually beat in the brown sugar, about 2 minutes, then beat in the eggs, one at a time, using a silicone spatula to scrape down the bottom and sides of the bowl and the paddle between additions. Add the molasses and chocolate and continue beating until combined. Turn the mixer down to low and alternate gradually adding the reserved flour mixture and the espresso while you mix, scraping down the bottom and sides of the bowl and the paddle periodically between additions. Pour the batter into the prepared springform pan and bake until the top springs back when you lightly press it in the center, 40–45 minutes. Remove from oven and cool completely on a wire rack before unmolding.
Step 4
Remove the sides of the pan and slide the cake onto a large, flat plate. If desired, tuck strips of wax paper under the edges of the cake to keep the plate clean while you frost it.
Step 5
Make the ganache: In a small pot over low heat, add the chocolate chips and cream and cook, stirring frequently, until completely smooth. Pour the ganache over the cake, allowing it to drip over the sides, then use an offset spatula or the back of a spoon to smooth the sides. Remove the wax paper and set the cake aside at room temperature until the ganache has set, about 1 hour. To serve, use a hot, clean knife to cut the cake into wedges.