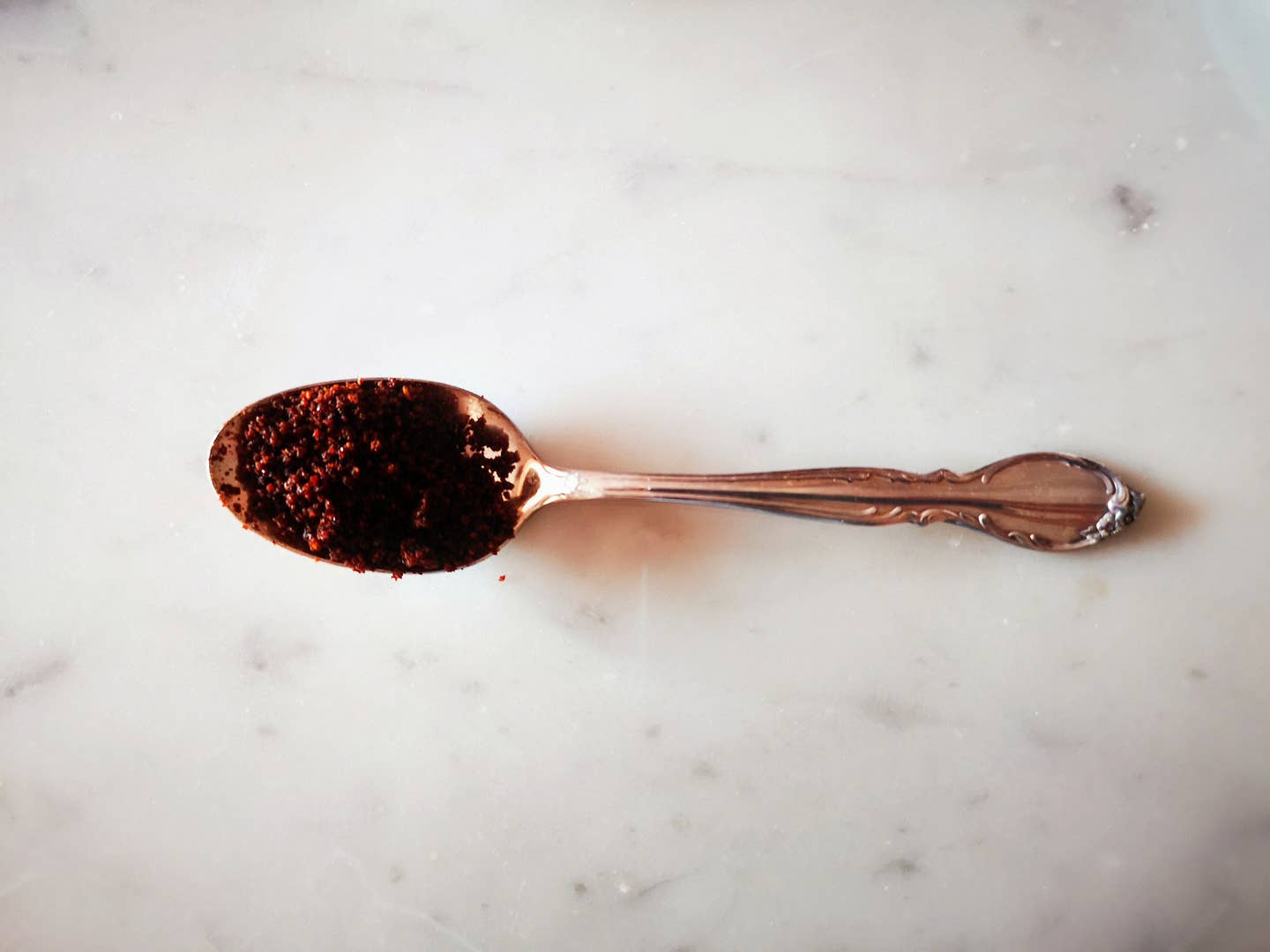 Recipes
Parsi Sambhar Masala
Try this vibrant red Parsi spice blend sprinkled over okra, or in rich meat or lentil dishes.
Don't confuse this with south Indian sambhar—a cavern of difference yawns between them. Parsi sambhar masala is added to dhansak, but it also finds its way into other vegetable and meat dishes such as dhansak or sambharya bheeda (an okra dish). My grandmother would pound the spice into smithereens every morning on the masala no patthar (curry stone), but we've embraced simpler ways, relying on the electric spice grinder.
Parsi Sambhar Masala
A mix of spices that is often used in the classic Parsi recipe for dhansak, sambhar masala also adds bright fragrance and color to vegetables and other meat dishes.
Time: 15 minutes
Ingredients
2 tbsp. (20 g) black mustard seeds
1 tbsp. (10 g) Kashmiri chile powder
1 whole 2-in. cinnamon stick
1 1⁄2 tsp. (10 g) black peppercorns
1 1⁄2 tsp. (5 g) whole cloves
2 1⁄2 tsp. (5 g) ground turmeric
2 1⁄2 tsp. (5 g) fenugreek seeds
1 tbsp. sesame oil
Instructions
In a medium skillet or tawa, turn the heat to medium and the mustard seeds. Cook, stirring continuously, until fragrant, 2–3 minutes. Transfer to an electric spice grinder or coffee grinder. Repeat with the remaining spices, roasting each one by one.
Process the spices to a fine powder, then transfer to a small bowl. Make a well in the center of the spices, pour in the sesame oil, and whisk to combine. Use immediately or transfer to a glass jar with a tight-fitting lid and store for up to three months.