Recipes
Tomato, Guajilo, and Ancho Chile Salsa
Roast dried chiles in a comal or skillet before using them in this fiery salsa roja.
Serves

makes 1 3/4 Cups

Cook

45 minutes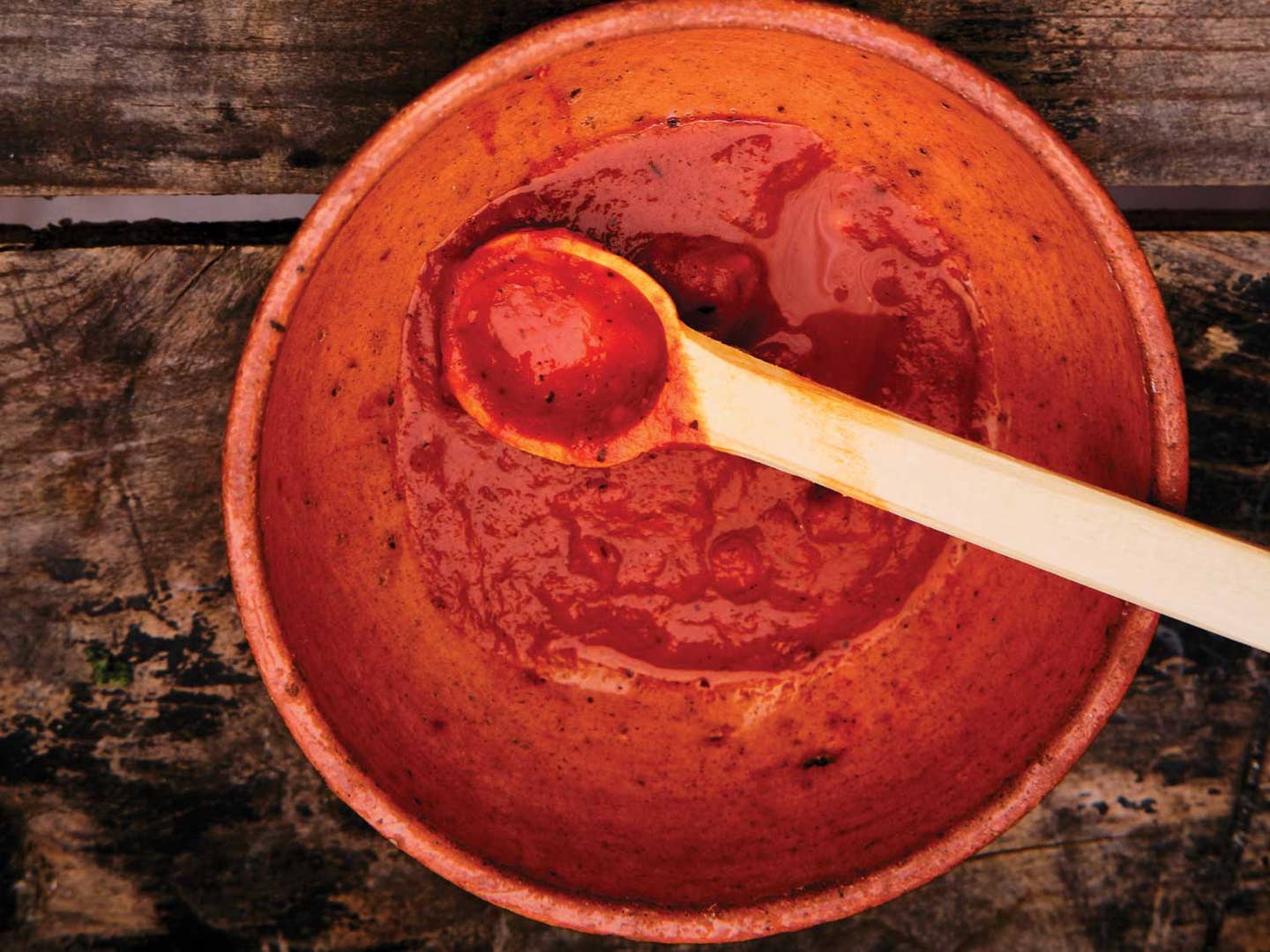 In this simple red salsa, which has a hint of smokiness from dried ancho chiles, you can use canned, fire-roasted tomatoes in place of home-charred fresh ones. This salsa will keep, refrigerated, for up to one week.
Ingredients
3 large tomatoes on the vine (1 lb. 3 oz.)
1 dried guajillo chile, stemmed and seeded
2 dried ancho chiles, stemmed and seeded
1 Tbsp. canola oil
1 medium garlic clove
¼ small white onion (1 oz.)
Kosher salt
Freshly ground black pepper
Instructions
Step 1
Heat a large cast-iron skillet over medium-high heat. Once very hot, add the tomatoes and cook, turning occasionally, until they are lightly charred all over and beginning to soften, 8–10 minutes. Transfer to a heatproof bowl and set aside. Add the guajillo and ancho chiles to the skillet and toast, turning as needed, until they are pliable and fragrant, about 2 minutes.
Step 2
Coarsely chop the charred tomatoes. Add the oil to the skillet, and return it to medium heat. Once hot, add the tomatoes and their juices, the chiles, garlic, and onion, and cook until tomatoes have broken down and the chiles have softened, 15–18 minutes.
Step 3
Transfer the tomato mixture to a blender and pulse, adding up to 6 tablespoons of water as needed to achieve a pourable, slightly chunky consistency. Transfer to a bowl and season with salt as needed. Let cool to room temperature before serving.