Shopping & Reviews
The Best Almond Butter
Jumpstart a healthier lifestyle with these recommended almond butters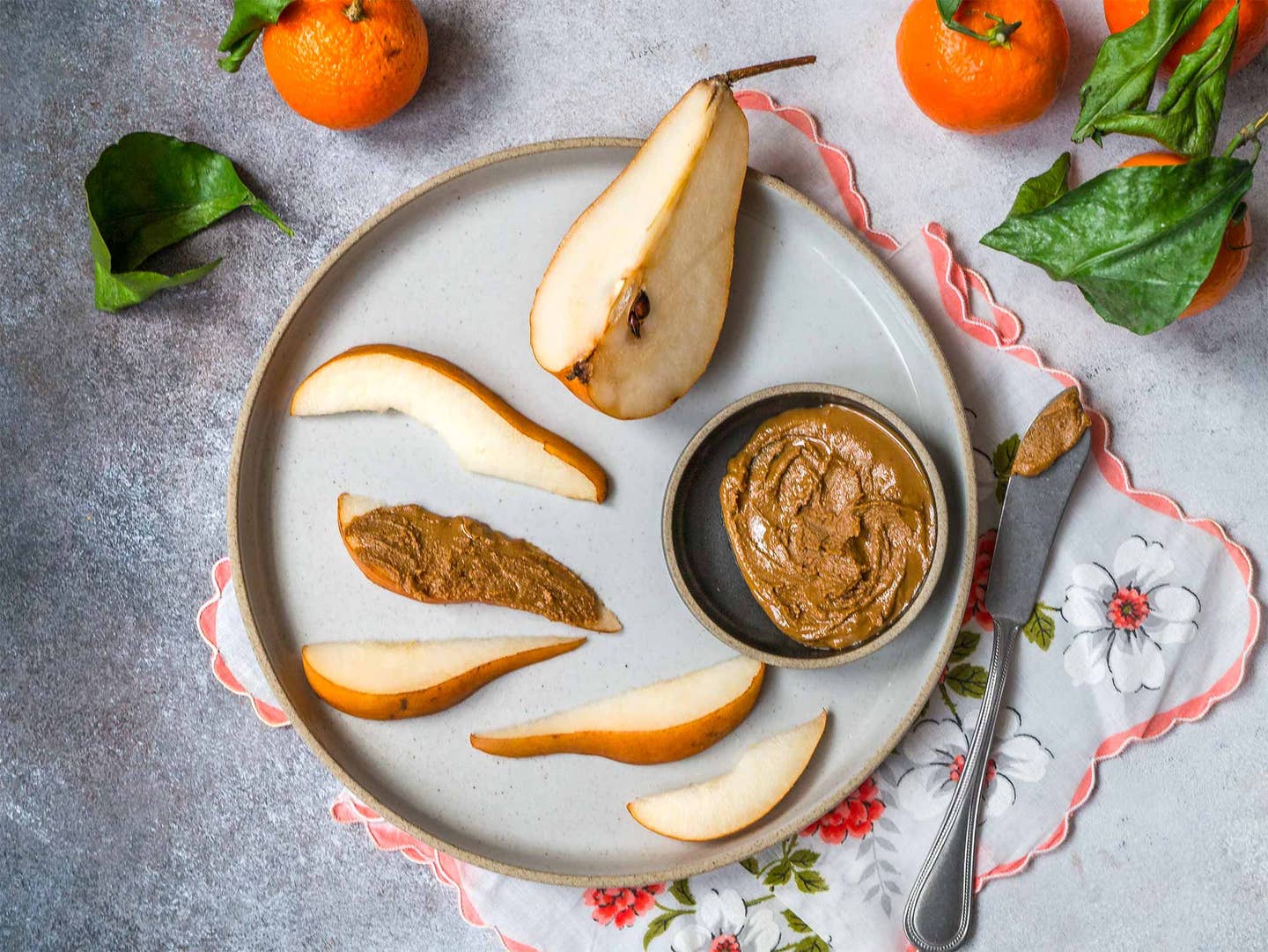 We'll always have a place in our hearts for good old-fashioned peanut butter, but let's face it, almond butter tastes great too. Add it to smoothies, spread it on celery, bake into breakfast bars, or eat it straight out of the jar, almond butter is a terrific addition to a healthy diet. Here are our favorite brands of almond butter to help you branch out a bit.
This almond butter is made from blanched California almonds to give it that silky texture. It's also gluten-free, non-GMO, vegan, paleo and kosher. A few added bonuses: It's free from added sugar or salt, and there's no need to stir before serving or for refrigeration after opening.
Justin's butter is no-stir, gluten-free, non-GMO and kosher. But you're really wondering what the other six flavors are, aren't you? (Classic peanut, honey peanut, honey almond, maple almond, vanilla almond, chocolate hazelnut.)
Pecans and almonds are both great sources of protein. This no-sugar-added flavor uses natural ingredients to provide the necessary sweetness. And "pecan pie flavored" almond butter? Here! Take our money! (Pssst. It's also available in blueberry cinnamon bun, peanut butter cup, apple pie and chocolate banana flavors.)
You'll want to give this crunchy-style butter a good stir before serving (and even plop it in the fridge for a few minutes to firm it up a little). Brand loyalists rave about the flavor and texture, which comes from macadamia nuts, almonds, cashews, coconut butter, MCT oil and sea salt.
Like many of our recommended brands, Barney Butter is made in a dedicated peanut-free facility, so allergy sufferers need not worry. These travel-friendly portions come as 0.6-ounce packets in a box of 24.