Shopping & Reviews
The Best AM/FM Radios for Your Kitchen
Turn the dial on one of these vintage-inspired, modernized radios and dance your way through any food prep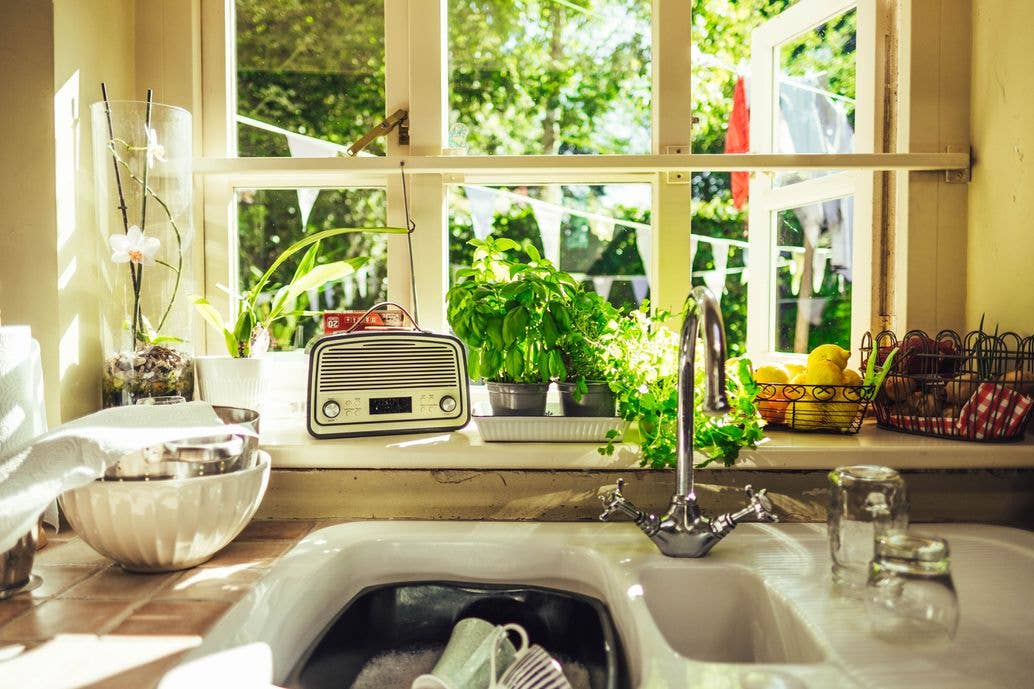 In today's world, touch screens and voice commands can connect you with just about any music you're in the mood to hear. But there's something special about turning a knob on a radio and the careful precision it takes to land exactly on the right station without hitting static. Maybe it's the nostalgia for simpler times or maybe we just prefer the ever-so-slightly fuzzy sound of a local college radio station coming through FM rather than WiFi. Even if you're a diehard Internet-only listener, we can all agree that radios are still cool and they're perfect for keeping on your kitchen counter. Whether we're cranking up electronic beats to get us through the morning rush or winding down with classic jazz to prepare dinner. These AM/FM radios are the full package—attractive designs inspired by the past but built with contemporary features to suit the listening needs of present day.
You'll not only have the ability to spin that "Siamese Dream" CD you still listen to but you'll also be able to adjust the sound to perfection with the built-in equalizer. Best of all, you can adjust it from afar using the convenient remote control it comes with. Use it as a clock, tune into AM/FM or connect to Bluetooth, this radio looks like a million bucks and plays like one too.
It could take up permanent residence on your counter but it's also portable, so you can bring it along with you to the beach or on a picnic. Get all of your AM/FM radio needs or use the auxiliary input to connect to other devices. Available in six rad colors schemes.
We were all taught never to judge a book by its cover, right? With this radio, you'll get AM/FM, Bluetooth as well as treble and bass controls. A sharp vintage design and quality sound at a good value.
It has a heavy, well-constructed feel, hence a bit pricier than the others but completely worth it. The sound is crisp through both AM/FM but you've also got the option to stream through Bluetooth if you'd rather listen to your latest Spotify playlist while baking your favorite cake.
Along with AM/FM, you can also connect via auxiliary to all of your favorite music sources. Lauded for its precise tuning, it features an LED indicator light that confirms when you've achieved the best possible reception. Need bigger audio? The line out jack in the back allows you to easily hook up to a second speaker.