The Best Crepe Makers
An electric griddle is the surest path to superior French crepes.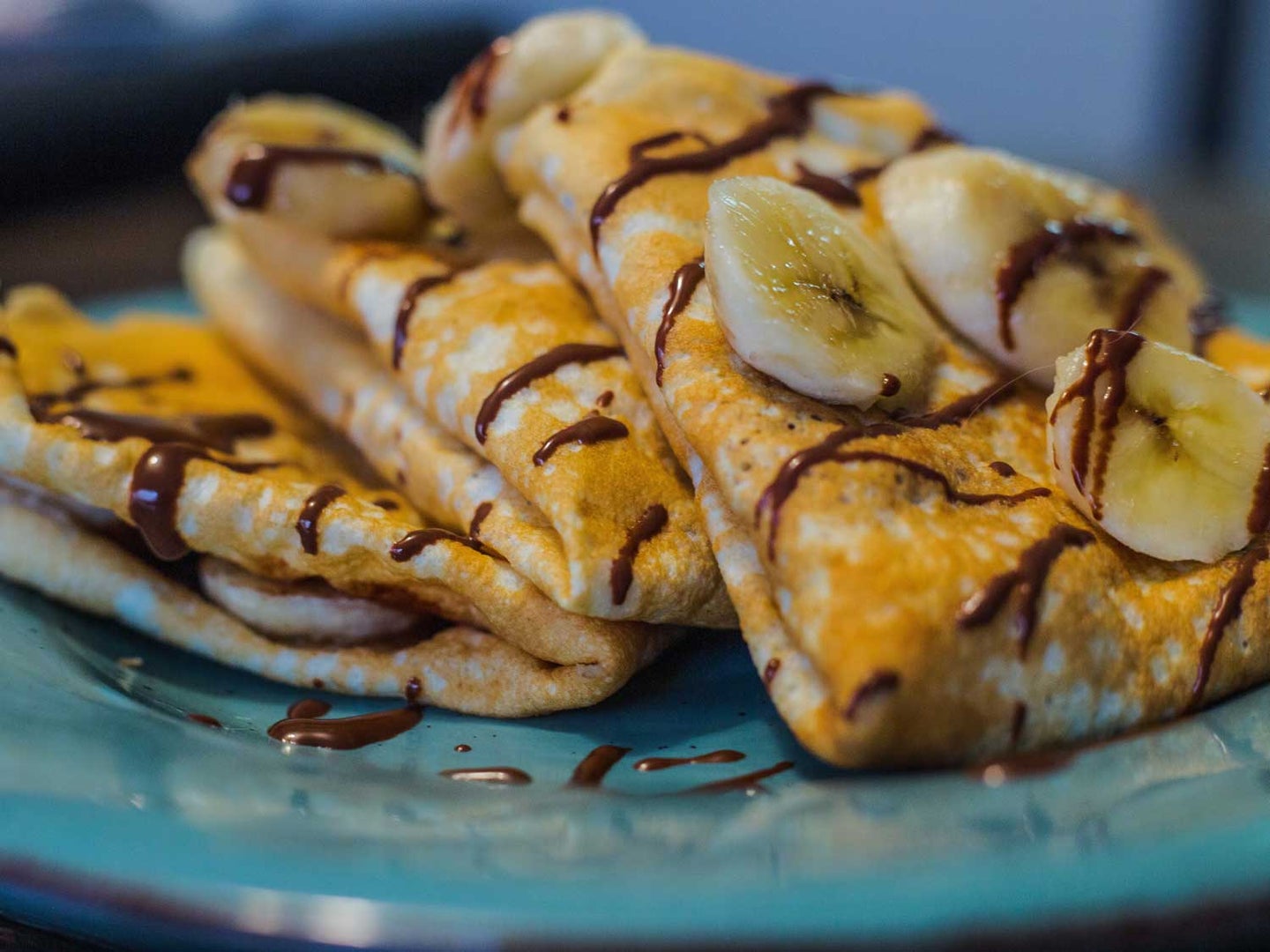 We may earn revenue from the products available on this page and participate in affiliate programs.
There are few things as romantic as strolling through the boulevards of Paris with a warm Nutella-filled crepe in hand. Or maybe that crepe contains caramelized lemon sugar, or savory ingredients like Gruyère, ham, thyme, or wild mushrooms. Regardless, a crepe is a thing of wonder, a choose-your-own-adventure food. And you don't have to travel to France for the adventure. These three fantastic electric crepe machines—each a different size—make it easy to whip up the irresistibly thin, lacy pancakes at home.
If you're looking for something straightforward, this model is your winner. Complete with a "light" to "dark" thermostat control, the ISiLER also boasts an overheating protection feature, ensuring that your crepes will never burn. Reviewers have reported that it works great for other foods, too, including pancakes, tortillas, eggs, and even dumplings.
This Michelangelo crepe maker is a cinch to operate, thanks to six temperature settings. It also comes in a gorgeous, vibrant blue color. Best of all? The removable nonstick cooking surface makes cleanup a breeze.
In the market for a fancy option? Consider Waring's electric crepe maker, which comes with a slick stainless-steel base and a whopping 16-inch cooking surface. The thermostat on this baby grants more control, allowing you to dial up the heat from 140°F to 570°F (very, very hot!). Such a high-heat threshold means you can churn out crepes quickly—ideal if you're making a lot at once.