Shopping & Reviews
Our Favorite Waffle Maker
There's no other breakfast food that's as delightful as a perfectly crunch, fluffy on the inside waffle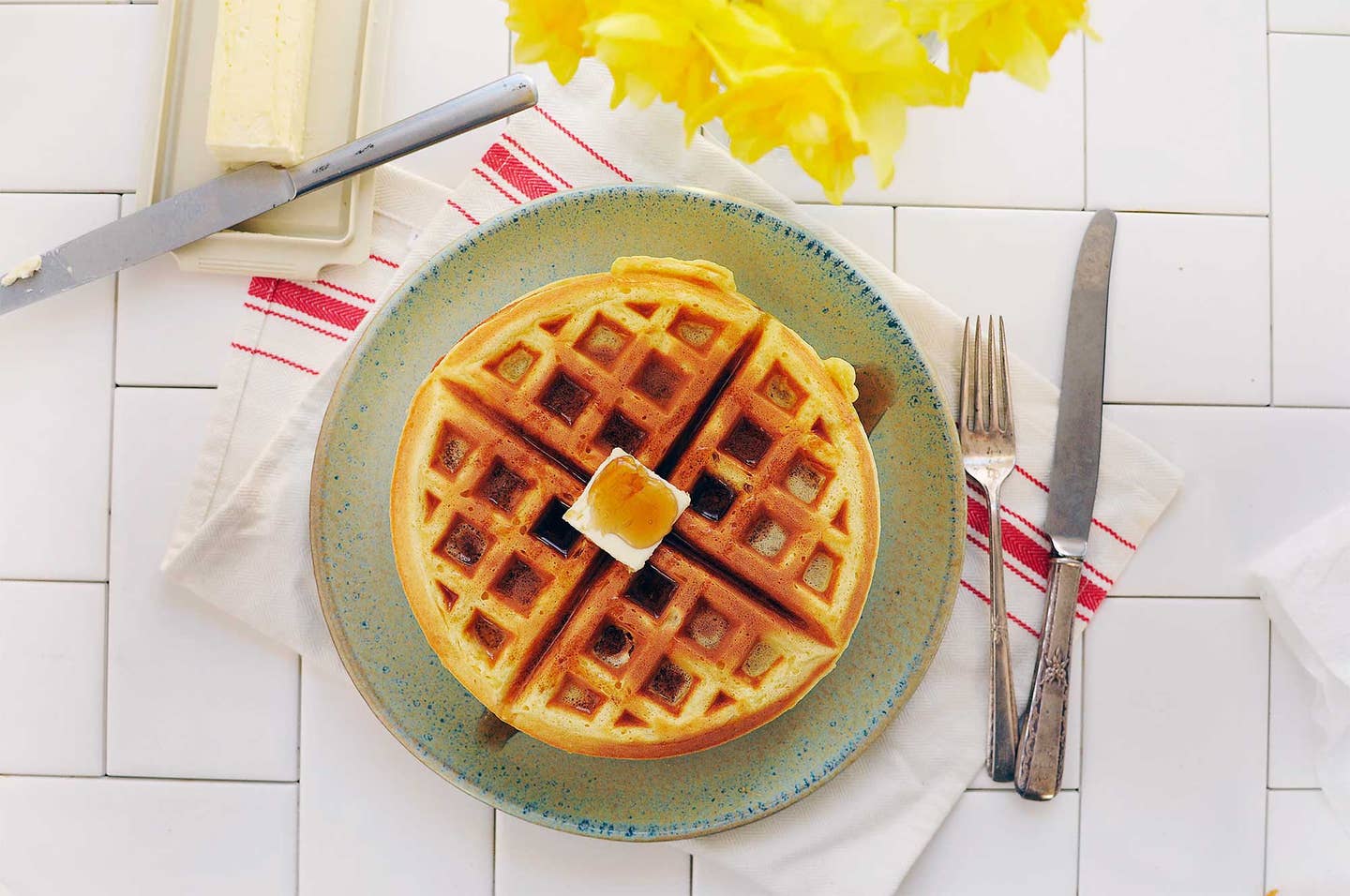 Whether you're stuffing them with jam or topping with fried chicken and a drizzle of syrup—making homemade waffles doesn't have to be a chore. With so many waffle makers to choose from, how do you know which one will help you whip up perfect waffles for the whole family? We've put together a few of our favorite options that are sure to be a hit.
This pint-sized waffle maker only weighs a pound, which means it's perfect for small kitchens, dorm rooms, RVs, and small apartments. Plug it in and it's ready to cook in minutes. Beyond making delicious single-serving waffles, it also does hash browns, biscuit pizzas, paninis, and more. Dual non-stick surfaces ensure you get even cooking, and it comes with a recipe book and recipe database access.
Our hat's off to the genius who thought of creating a griddle that can make stuffed waffles so effortlessly. This waffle maker can rotate 180 degrees so the batter spreads out evenly. Your only chore is coming up with the fruit, chocolate, or cheese you want stuffed inside. Waffles cook in minutes and maintain crispiness on the outside while still tender on the inside. Bring a taste of your favorite diner into the comforts of your own home.
This waffle maker also provides that flipping action to ensure you get thick, fluffy waffles and a crispy exterior. What makes it really stand out are the removable plates, making it easy to safely extract your waffles with no stick or scraping. Simply remove the grids once you're done to make cleanup easy. It also features an adjustable browning control, which lets you go lighter or darker with your waffles so you get the golden glow you desire. The stainless-steel design is easy to wipe down after cooking, and its sleek, modern look ensures you can leave this waffle maker out on the countertop. The drip tray and easy-clean grids can be placed in the dishwasher to eliminate washing by hand.