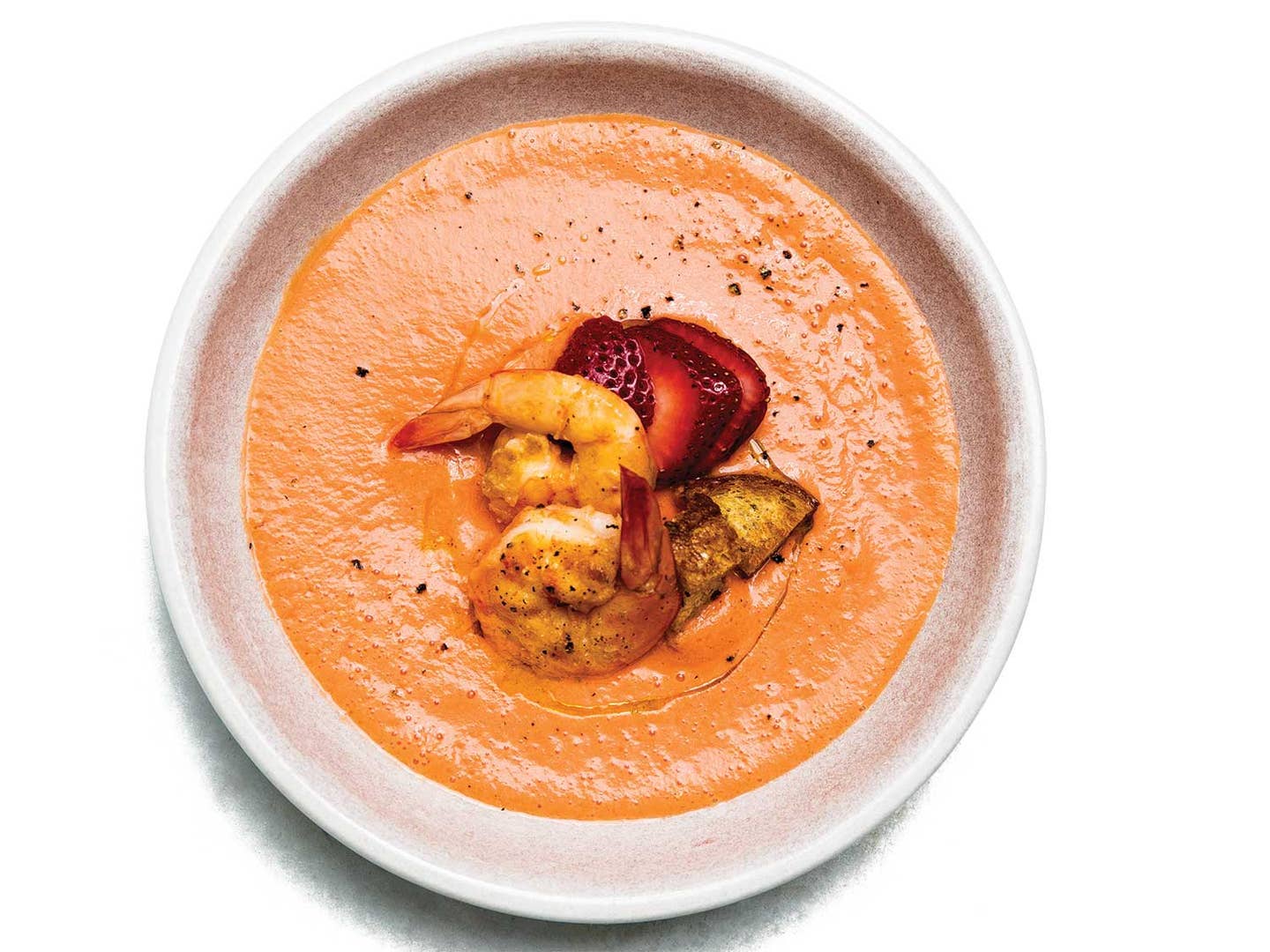 Techniques
Bring a Sweet-Tart Twist to Gazpacho With Strawberries and Watermelon
And add some smoky grilled shrimp on top for the perfect summer soup recipe
While living in the Miramar neighborhood of Havana, writer Jen Lin-Liu enjoyed home delivery of strawberries, a scarce and hyperseasonal fruit in Cuba. But it was dining out at La Guarida, a well-regarded paladar (a small, usually family-run restaurant), that she encountered this strawberry, tomato, and watermelon soup, garnished with homemade croutons and grilled shrimp.
Spanish gazpacho is almost as rare in Cuba as the strawberries themselves, Lin-Liu says. Owner Enrique Nuñez, who has been serving the soup for years, has perfected the formula of adding just enough of the precious berries for the fruit's tart-sweet flavor to shine through the blend of tomatoes and watermelon.
The refreshing summer soup is meant to be served lightly chilled. Olive oil, garlic, pink peppercorn, and smoky grilled shrimp round out the sweetness from the strawberries and watermelon.