We're Holding On To Summer With This Pasta
We've found the perfect way to keep eating tomatoes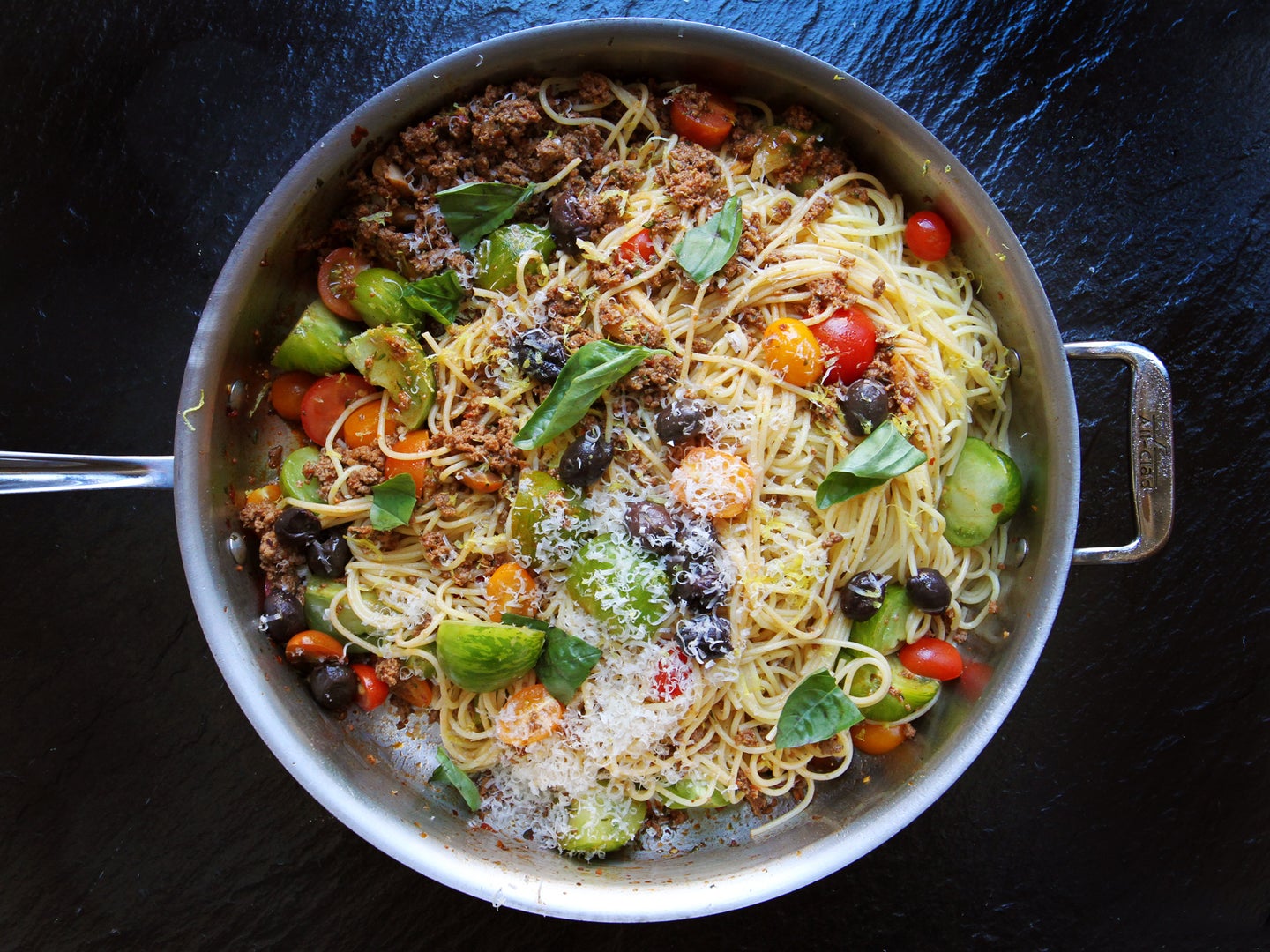 Summer is winding down, the days are getting shorter, and all of a sudden pants are making it back into our daily wardrobe, but we're still looking for ways to stretch the warm days out for just a little while longer.
That's why we're eschewing heavy sauces and instead throwing all our remaining tomatoes into this summer bolognese. It gets an extra kick from chile flakes and vinegar, and we love it with a hefty garnish of basil and cheese. To start, cook thin spaghetti for about 7 minutes, then set aside as you work on the sauce. In a skillet, cook ground beef, chile flakes, thyme, and garlic until the beef is browned, then add tomato paste, sugar, salt, and pepper and cook for 2 minutes. Pour in 1/2 a cup of dry white wine and cook until it has almost evaporated, then add the pasta, some red wine vinegar, and lemon zest and juice. Add in some reserved pasta water, tomatoes, and olives, and let that cook for a bit longer. Finally, sprinkle with basil and parmesan cheese, and you've got summer for dinner.
This isn't the only pasta in our summer repertoire. While a lot of them feature tomatoes, we're also crazy for those with a homemade pesto or a heaping helping of lobster.
Get the recipe for Summer Bolognese »
How to Make Summer Bolognese