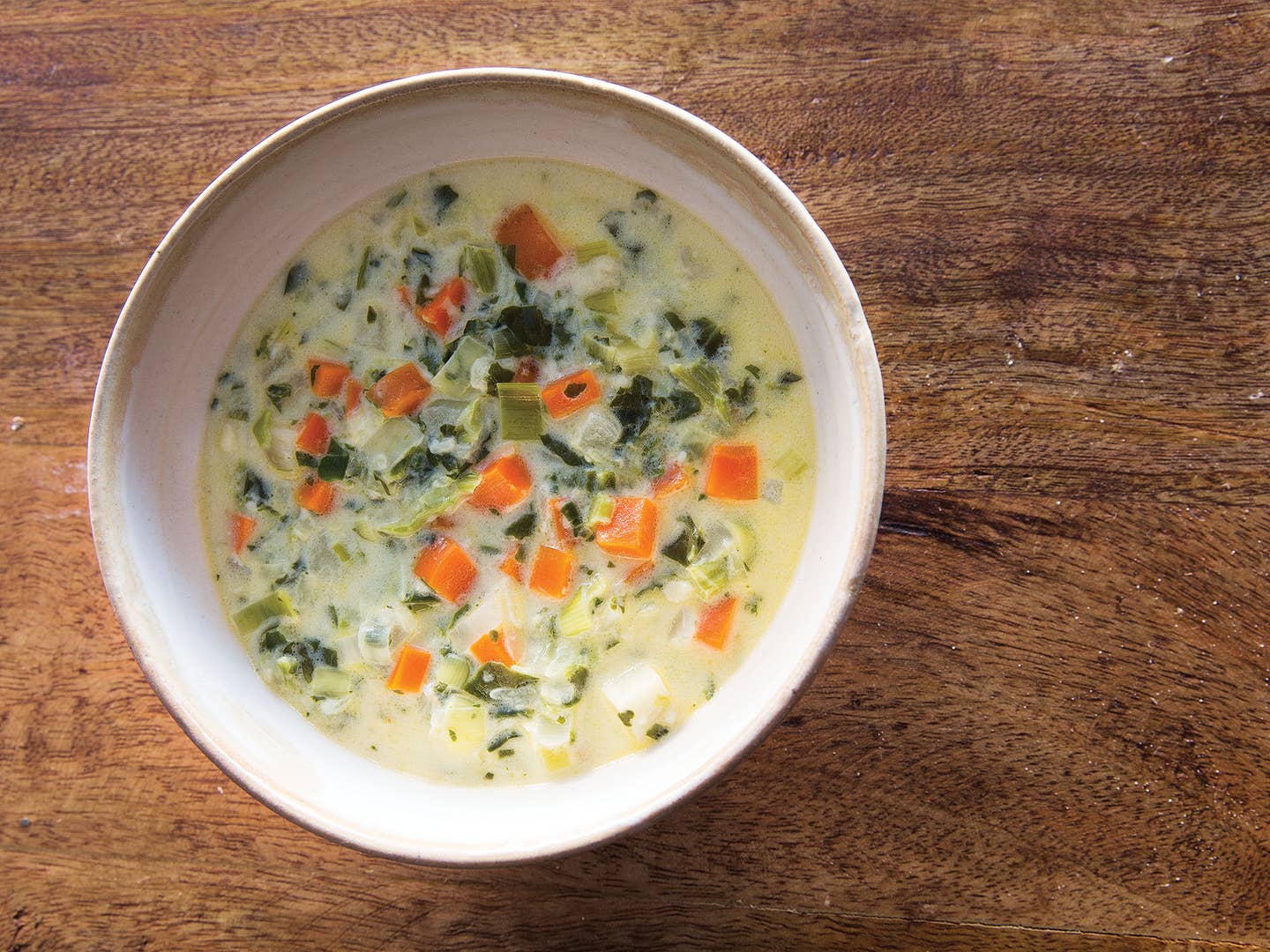 Recipes
This Swiss Cheese Soup is Basically Fondue Lite
Vegetables and potatoes enriched with cream and lots of cheese? Yes please
"Everything here has cheese in it," a young Swiss woman once complained to an editor here. "Or potatoes. Or cheese and potatoes." It's awful.
Sure, Swiss lady, whatever you say. We don't know how you cope.
Okay, there's a conceivable universe where eating cheese for every meal is less than fun, but that's not a universe we live in. Which is why we have this Swiss cheese soup. Sweat some aromatic vegetables in butter, simmer them in vegetable stock and milk with potatoes, then add in handful after handful of shredded cheese. Finish it with a slurp of cream and all you need is a heel of bread to call it dinner. Call it Fondue Lite.
This recipe comes to us from L'Etivaz, a wee hamlet in the Alps where a particularly fanatical crew of cheesemaking radicals tirelessly make fromage de L'Etivaz, which you can think of as an especially hardcore type of Gruyère. See, as Christopher Bagley reports, back in 1932, a group of families disillusioned with Gruyère's modernization created their own appellation with its own strict standards. Their nutty, semi-firm cheese is highly prized today, delicious to eat on its own but milky enough to melt perfectly into this hearty soup.
If you can't find L'Etivaz at your local cheese shop...we don't blame you. The stuff's pretty hard to find. But here's a secret for us to keep from the Swiss: Gruyère works great in this recipe, too.