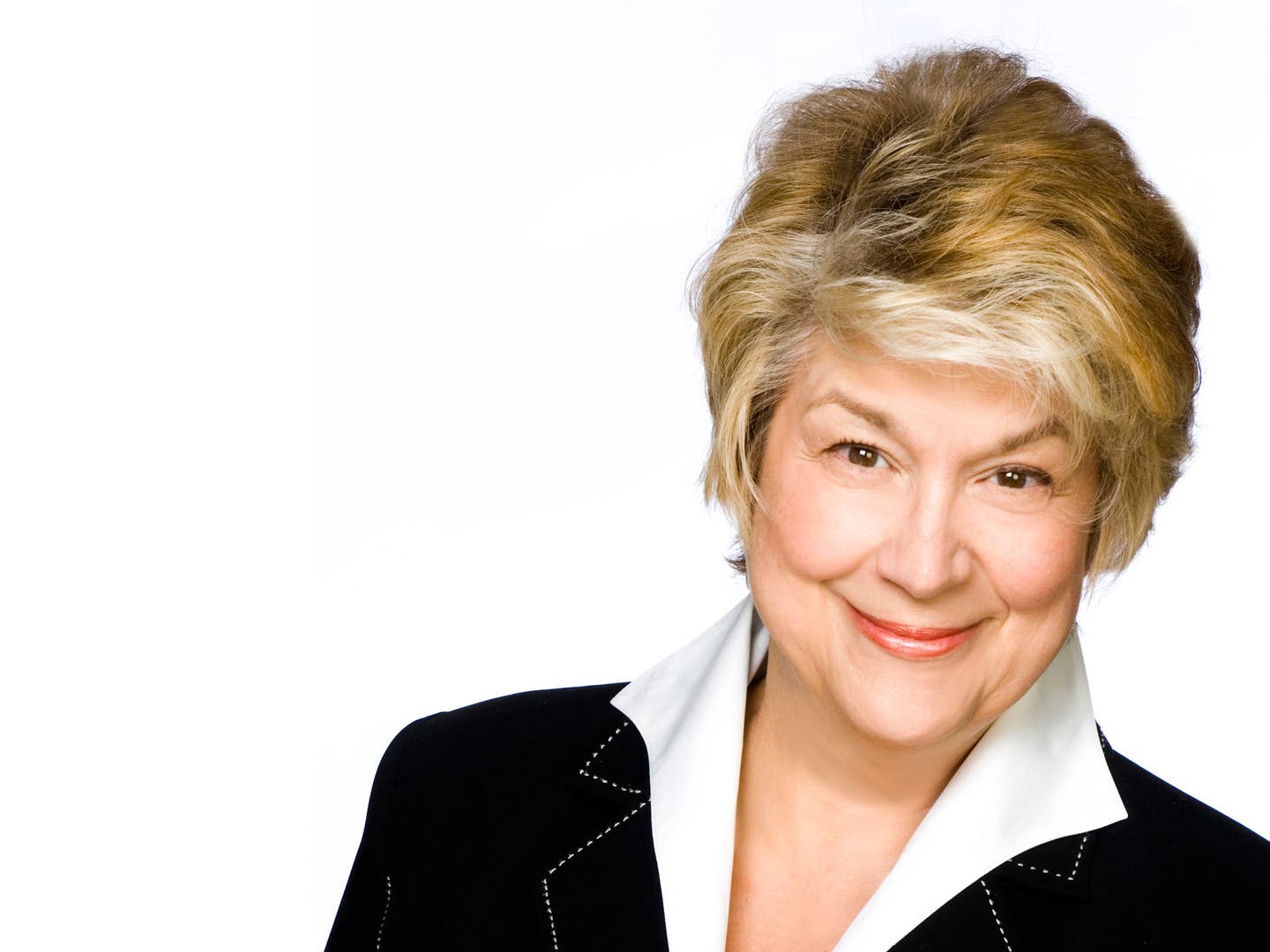 Culture
The Tenth Degree: Lynne Rossetto Kasper
The longtime host of The Splendid Table on fear, flying, and why baked beans on toast just might be genius
Even if you don't know her by name, you likely know her voice: lively, engaged, both playful and astute, and punctuated by an occasional, gleeful smack of the lips. Each week for the past twenty years, Lynne Rossetto Kasper has hosted American Public Media's "Splendid Table," interviewing experts and enthusiasts like Jacques Pépin and Isaac Mizrahi on every aspect of the food world. Here, we've flipped the microphone, and asked Kasper about sandwiches, arugula, and her dream of serving Mark Twain a peach panna cotta.
What is your favorite sandwich?
On my first trip to Napa Valley I ate a warm lamb sandwich with great crunch and juiciness. I make my version of the sandwich with the leftovers from grilled, butterflied leg of lamb. For seasoning I usually cut slits in the meat a day ahead, stuff them with orange zest, fresh basil, garlic, allspice and black pepper. I grill it rare, then slice it thin. For the sandwich, warm up the slices, then slather split, toasted ciabatta rolls with a yogurt sauce — I make it with whole milk yogurt, sumac, garlic, a pinch of hot chile powder, and minced scallions. Layer on the lamb, its juices, slivered red onion, sliced cucumber and voilà.
Your house is on fire and you can only save one thing. What is it and why?
It would be my laptop. My life is on it.
You're having a dinner party and can invite three people, dead or alive, and serve them one thing. Who are they, what do you serve, and why?
Mark Twain, Geoffrey Holder, and Joseph Campbell—imagine the exchanges! I'd cook ahead and design each dish to encourage lingering. We'd start with a cool corn broth with slivers of poached new garlic and lemon zest; then a light handmade fettuccine baked with fresh tomatoes, fresh cheese, and fresh herbs; and a salad of spicy summer greens and pine nuts. We'd finish with peach buttermilk panna cotta.
What is your greatest fear?
Losing the people I love.
What is the most overrated ingredient? Underrated?
It's a tie: arugula and truffle oil. Tomato paste is underrated.
You can have one superpower. What would it be and why?
I've wanted to fly ever since my mother curtailed takeoff when, at five, I made a cape out of a sheet and was about to launch off the back porch roof. That freedom would be glorious.
What's the first thing you learned to cook?
No one taught me this, and I am guilty of making it up at 8 years old: Canned baked beans mixed with pickle relish, piled on whole wheat toast, topped with Parmigiano and broiled. Any promise of being a decent cook showed up much, much later.
What is the best advice you've ever gotten, and from whom?
The advice was from a friend when I was torn between taking my first job in food or continuing work in a different field. She said, "I don't know much about food, but I have a feeling it could be like the fingers of your hand—it could take you in any number of directions." Talk about prophetic.
What's the last meal you want to eat before you die?
The food would be all my favorites—why choose when it's my last chance? There would be the lightest hand-rolled pasta with a simple, simple tomato sauce from Emilia-Romagna; Andy Ricker's Thai chicken wings and a least 3 other picks from the Pok Pok menu; my favorites from Joël Robuchon; the grilled little green peppers and sherry from that tapas bar in Spain; the duck salad and garlic-black pepper-butter crab from New Saigon in Denver; a bowl of perfect Pho; apple pie; corn on the cob with Diane St. Clair's butter; Paula Wolfert's bisteeya; a salad of Kentucky limestone lettuce, and perfect fruit: stone fruits, melons, cherries, mangoes, papayas, and dragonfruit. And we'd drink Billecart-Salmon Brut through it all.