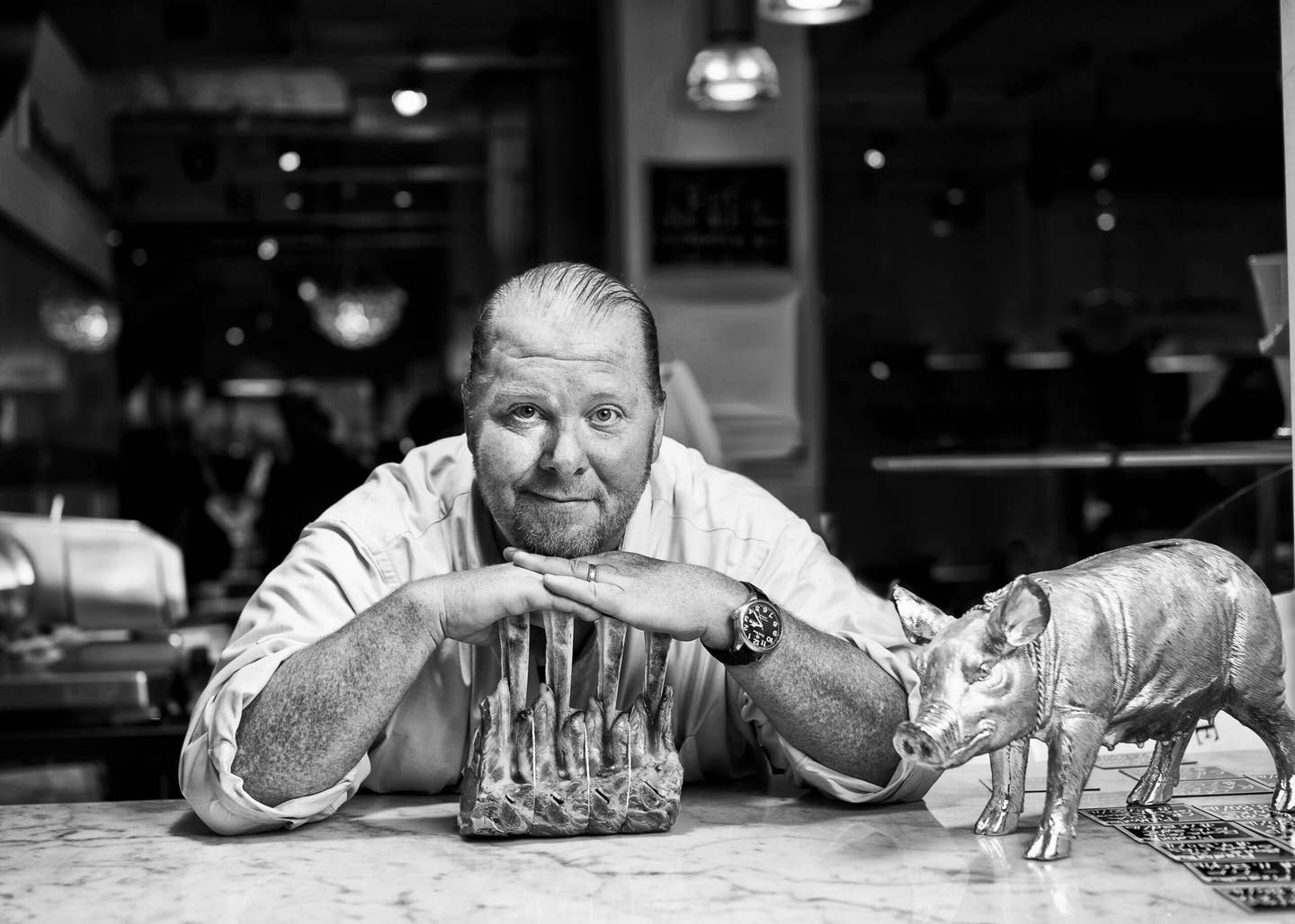 Culture
The Tenth Degree: Mario Batali
He does not trust the cloud
This coming Sunday, our favorite Crocs-clad chef, Mario Batali, is hosting "The (RED) Supper." This mega charity dinner for 1,000 people in New York City will support (RED), a foundation that raises funds to combat AIDS. In between running his international string of award-winning restaurants, appearing on ABC's The Chew, and putting the finishing touches on this star-studded dinner, he took some time to wax poetic on pastrami sandwiches, a 100-course dinner, and a certain activity most of us haven't thought about since Carmen Sandiego.
What is your favorite sandwich?
Either a Katz's Deli pastrami or a cod sandwich with tartar sauce on ciabatta.
Your house is on fire and you can only save one thing. What is it and why?
My laptop. It has everything I have ever written on it, and I do not trust "the cloud."
What book is on your bedside table right now?
The Days Trilogy, by H.L. Mencken.
You're having a dinner party and can invite three people, dead or alive, and serve them one thing. Who are they, what do you serve, and why?
President Obama, Jimi Hendrix, and Dalí. Linguini with clams because we would have a lot to discuss and I do not want to spend the whole time in the kitchen.
What is your greatest fear?
Spelunking.
What is the most overrated ingredient? Underrated?
Overrated: farmed salmon. It tastes like oil and powder. Underrated: summer squash.
You can have any superpower. What is it and why?
Flight, so I can see more of the world more quickly and have time for many return visits.
What's the first thing you learned to cook?
Breakfast. Banana chocolate chip pancakes, to be specific.
What is the best advice you've ever gotten, and from whom?
Keep your eye on the ball and get back in the game, from my dad.
What's the last meal you want to eat before you die?
100 courses eaten in the 100 great ports of the world, cooked by José Andrés, Carme Ruscalleda, and Grant Achatz on a boat that sails around the world for over 10 years.