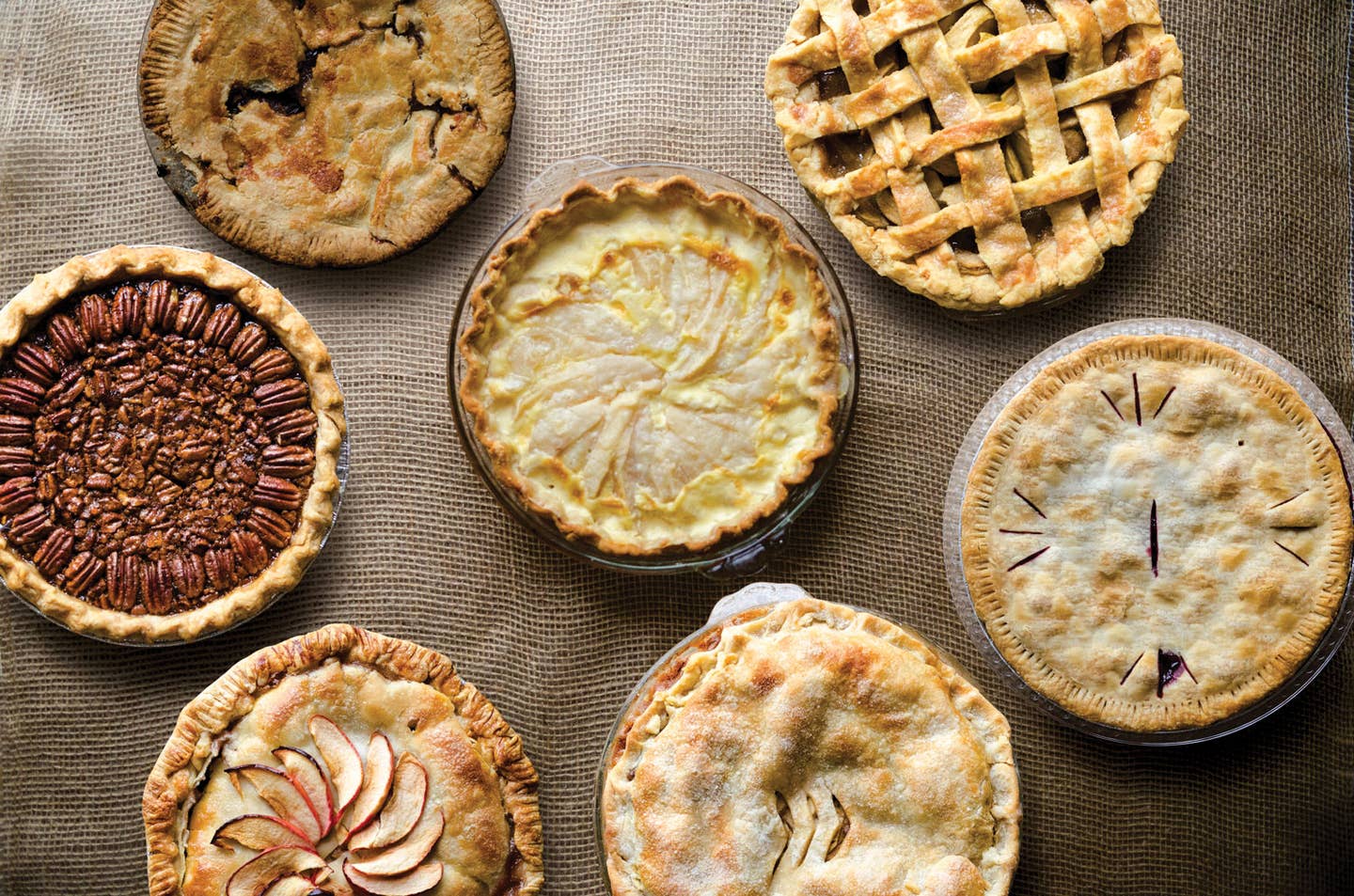 Techniques
13 Thanksgiving Pies to Make With One Easy Crust
A four-ingredient buttery crust is the shortest route to amazing pie
Pie is the greatest reward after enduring the savory side of Thanksgiving. And while you'll find pie crusts that use any assortment of shortening and lard, we say butter is pie's best friend. Nothing beats it on flavor or flaky texture, so take this recipe to heart. It's a mere four ingredients, and all it takes is a food processor, flour, frozen butter, and a slow, steady stream of ice-cold water to make the queen of all doughs.
Once you have it, go use it in one of the 13 pies above. Or two. Or three.
Browned butter accentuates the flavor of earthy walnuts and a sour cream topping offsets the richness of the filling for a balanced, delectable dessert.
Classic apple pie gets an upgrade at Las Vegas' Bouchon Bakery, where pastry chef Scott Wheatfill tops a flaky sweet crust with housemade apple butter and almond cream. The result is a delicate, refined tart with a creamy interior and a concentrated spicy flavor. Get the recipe for Bouchon's Apple Pie »
This recipe comes from the so-called Grape Pie Queen of Naples, New York, Irene Bouchard. She started baking these sweet pies in the early '70's.
Simple and delicious, this recipe brings out the sweet flavor of the apples. Three days before the feast, start prepping by making the pie dough for both pies, the cranberry sauce, and the mashed potatoes. Bring your bird home at least two days before Thanksgiving so you have ample time to presalt, a simple step that keeps the turkey juicy and intensifies its natural flavors.
Get the recipe for Classic Apple Pie »