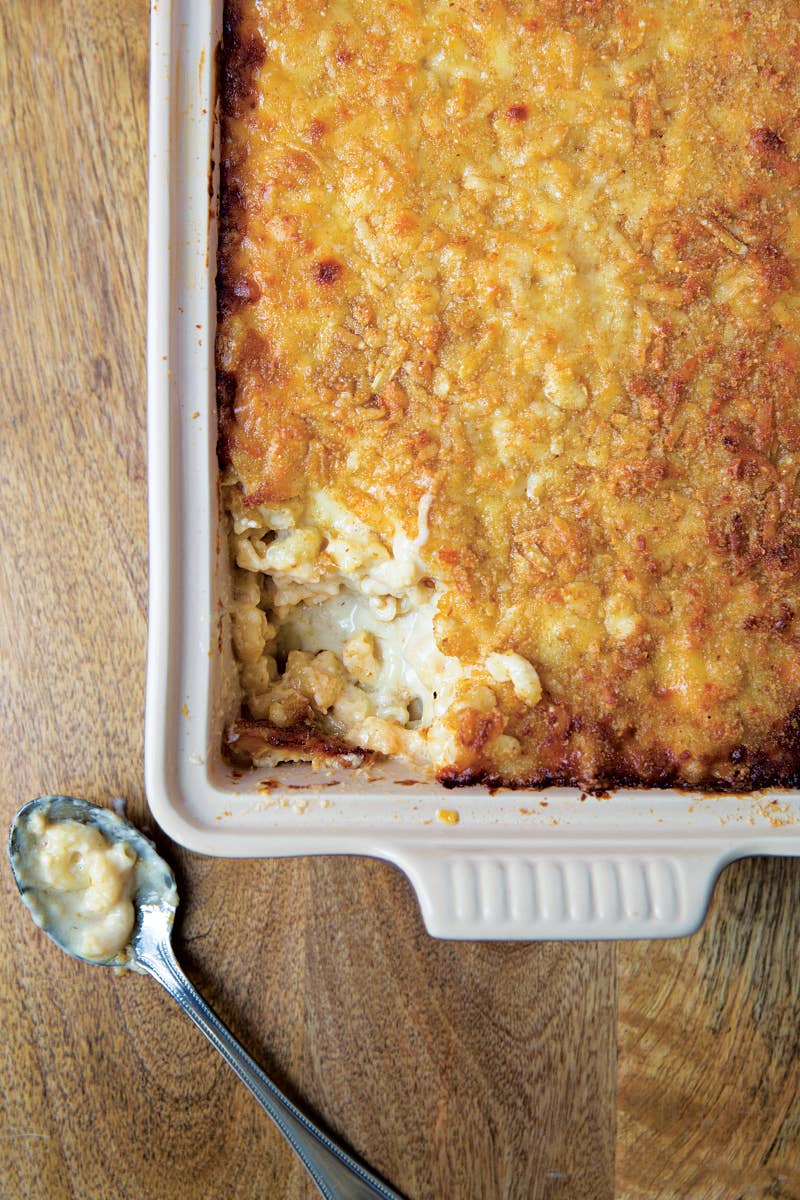 Recipes
We Can't Stop Thinking About Thomas Keller's Mac and Cheese
One reason why: equal parts cheese and pasta
Anything that includes the phrase "bake until golden and bubbly" in a recipe catches our attention right away. Especially this mac and cheese from none other than Thomas Keller. Excuse us: macaroni au gratin. You know what the au gratin part means? Cheese, cheese, and more cheese. But specifically Comte, fontina, or Gruyere. Your choice.
What makes this macaroni a step above store-bought macaroni from the box (sorry Kraft) is, well, pretty much everything. A one-to-one ratio of cheese to pasta. Minced onion to boost the flavor of the cheese sauce. Bits of nutmeg and garlic to good measure. And plenty of breadcrumbs on top to add additional crunch to the layer of crispy cheese that forms on top.
Bouchon Bistro in Napa Valley serves this dish as part of its Thanksgiving menu, but we really can't think of a time you wouldn't want to serve this up.