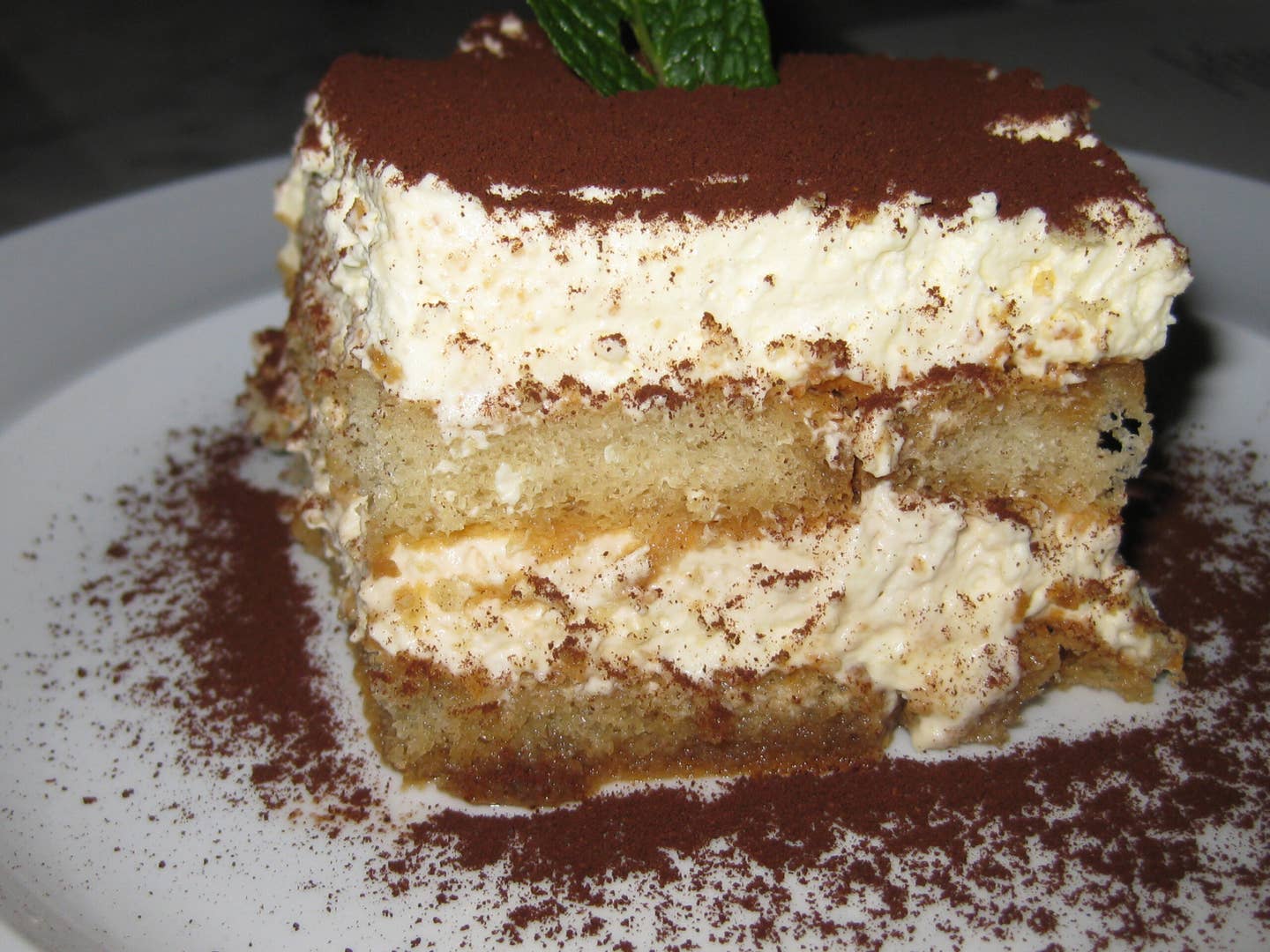 Culture
The First Tiramisu World Cup Highlights a Longstanding Debate Over the Dessert's Origins
Tiramisu may be a light, airy dessert, but its origin story is full of heavy controversy
On Sunday in Treviso, Italy, 700 amateur Italian pastry-makers battled it out, whisks in hand, for the winning title at the first Tiramisu World Cup. The two-day event drew chefs and crowds from all over the country, who were hoping to bake the best rendition of the popular spongy and creamy dessert.
Competitors were divided into two categories: those following the traditional recipe (ladyfingers, mascarpone, eggs, coffee, sugar and cocoa powder) and those creating flavorful variations like banana, green tea, or strawberry.
The ultimate winner of the competition was Andrea Ciccolella, a 28-year-old eyewear factory worker from Feltre in the Veneto region, Yahoo reports.
However, no world cup would be complete without controversy. According to Yahoo, Italian foodies have been battling for decades about the origin of the espresso-flavored dessert. Veneto and Friuli-Venezia both call tiramisu their claim to fame, believing the dessert originated in their territory. The Independent reports Friuli-Venezia achieved a small triumph in August when tiramisu was added to the official list of traditional dishes from that region.
Veneto governor Luca Zaia demanded the decision be overturned, stating, "No one can swindle us out of tiramisu, the best dessert in the world."
During the World Cup, though, Veneto residents had a victory of their own, when pastry chef, Roberto Linguanotto, who they believe created the original tiramisu recipe, presented the award to one of their own people. The mayor of Treviso, which is in the Veneto region, called his city the "moral capital of tiramisu," on Sunday, Yahoo reports.
While the debate about where the dessert originated likely won't end anytime soon, the legacy of the first Tiramisu World Cup will live on.