Drinks
The Ultimate Bloody Mary
Serves

makes 1 cocktail plus extra stock and rim salt

Cook

45 minutes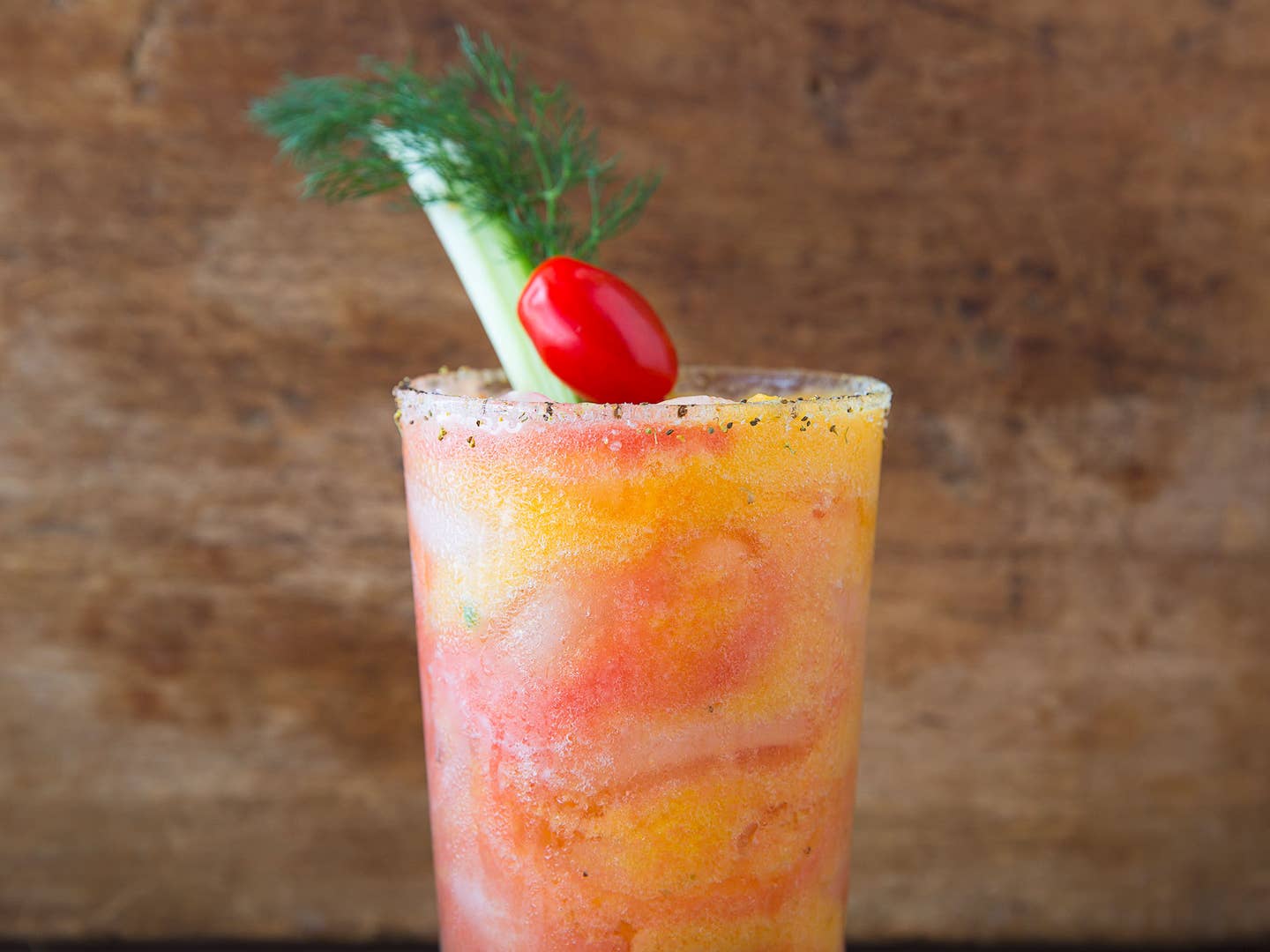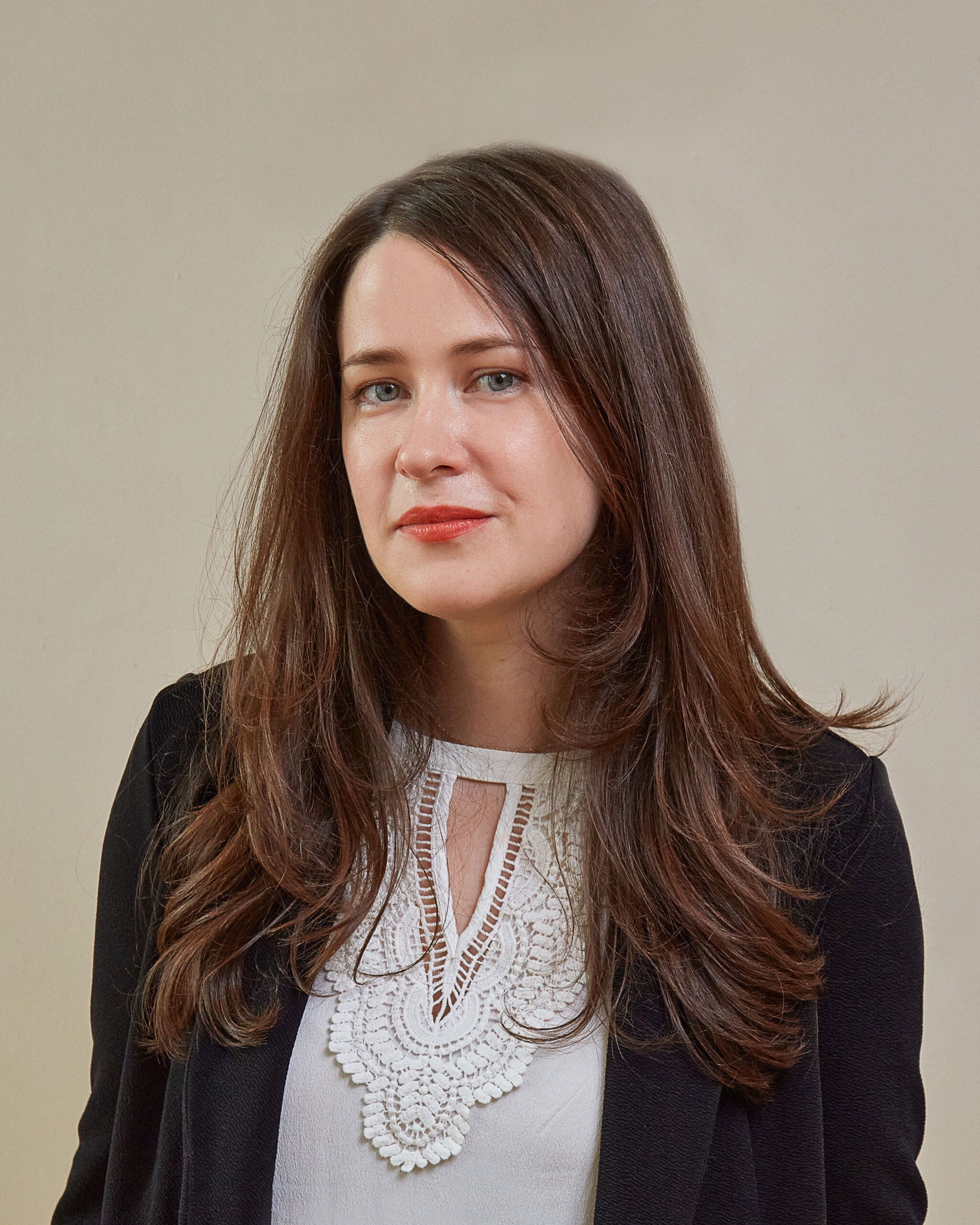 ---
In this lighter and brighter, albeit far more involved, take on the classic tomato-laced brunch cocktail, the usual vodka is swapped out for Gamle Ode's dill-infused aquavit, a strikingly herbaceous take on the Scandinavian spirit from a Minnesota producer.
The dill is from farms local to the distillery—there's about three hundred pounds per 1,000 liters of the stuff—and its bold aromatics fuse seamlessly with freshly squeezed tomato juice (we used red and yellow varieties). White soy sauce and a kombu-shiitake broth form a bracing backbone of umami and salt, which stand up excellently to the spice and funk provided by Japanese hot mustard and Korean gochujang.
Ingredients
For the Kombu-Shiitake Broth
1⁄2 cup dry shiitake pieces (1/4 oz.)
One 2-inch square dry kombu
1 tsp. kosher salt
For the Rim Salt and Bloody Mary
2 tsp. kosher salt
1 tsp. fennel pollen
1⁄2 tsp. celery seed
Honey or simple syrup for rimming the glass
3 cups ice cubes
4 oz. freshly squeezed tomato juice
2 oz. Gamle Ode Dill Aquavit
3⁄4 oz. kombu-shiitake stock
1⁄2 oz. white soy sauce
1 tsp. prepared Japanese hot mustard (like S&B brand)
1⁄4 tbsp. gochujang
Celery, fennel stalks, or cherry tomatoes to garnish
Instructions
Step 1
Make the kombu-shiitake broth: In a small pot, combine skitake pieces, kombu, sea salt, and 1 ½ cup water and bring to a boil over medium-high heat. Reduce to low heat, simmer for 10 minutes, then remove from heat and steep for 10 minutes more. Set a fine mesh strainer over a measuring cup or small bowl, strain the shiitake stock, pressing on the solids gently to extract as much liquid as possible. Cool completely in an ice bath before using.
Step 2
Make the rim salt: In a small, shallow bowl, combine the salt, fennel pollen, and celery seed. Set aside.
Step 3
Rub a few drops of honey or simple syrup around the rim of a pint glass, then dip the rim in the rim salt to evenly coat. Fill the glass with ice and set aside.
Step 4
Make the cocktail: Fill a cocktail shaker with ice, then add the tomato juice, aquavit, stock, white soy sauce, mustard, and gochujang. Shake well and pour the Bloody Mary into the pint glass. Garnish with celery, fresh fennel, or cherry tomatoes and pinch of additional rim salt if you like.