Do Your Soul a Kindness and Make Egg Drop Soup
Gingery broth mingles with eggs, spinach, and edamame to make the perfect bowl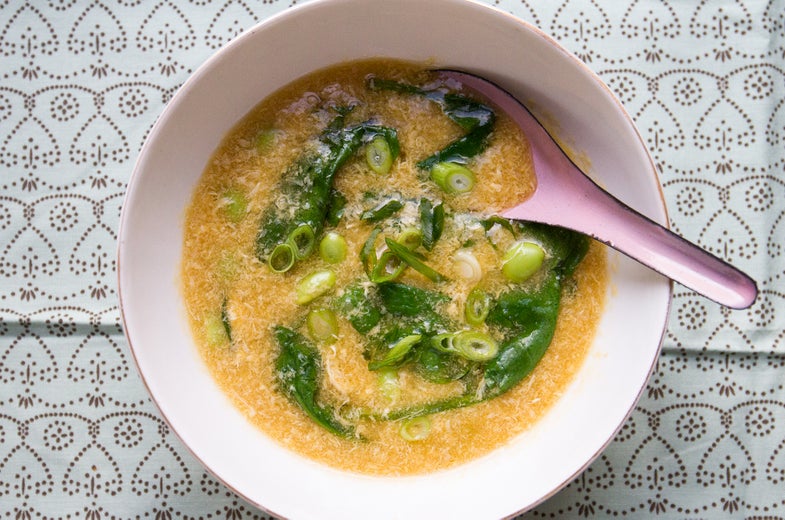 This Chinese favorite has been updated by Ian Knauer, former food editor of Gourmet and host of The Farm, with handfuls of spinach and crisp edamame. This recipe has been adapted from his Short Stacks edition on eggs. Easy to make and comfortingly satisfying, this egg drop soup is perfect for a chilly weeknight dinner. The broth is zinged with ginger and deepened with soy sauce, then egg is swirled in to cook slowly. Best enjoyed in a deep bowl, it's the perfect antidote to the stressful work day.
Bring the stock, ginger, and salt to a boil, then add in whisked soy sauce and cornstarch to thicken slightly. Whisk sesame oil, eggs, and remaining salt in a bowl, then slowly add mixture to the broth while whisking gently. Stir in the edamame and spinach until wilted. Divide soup among bowls and add scallions to serve.
For more weeknight soup ideas, see our list of Asian noodle soups to make you forget about chicken noodle.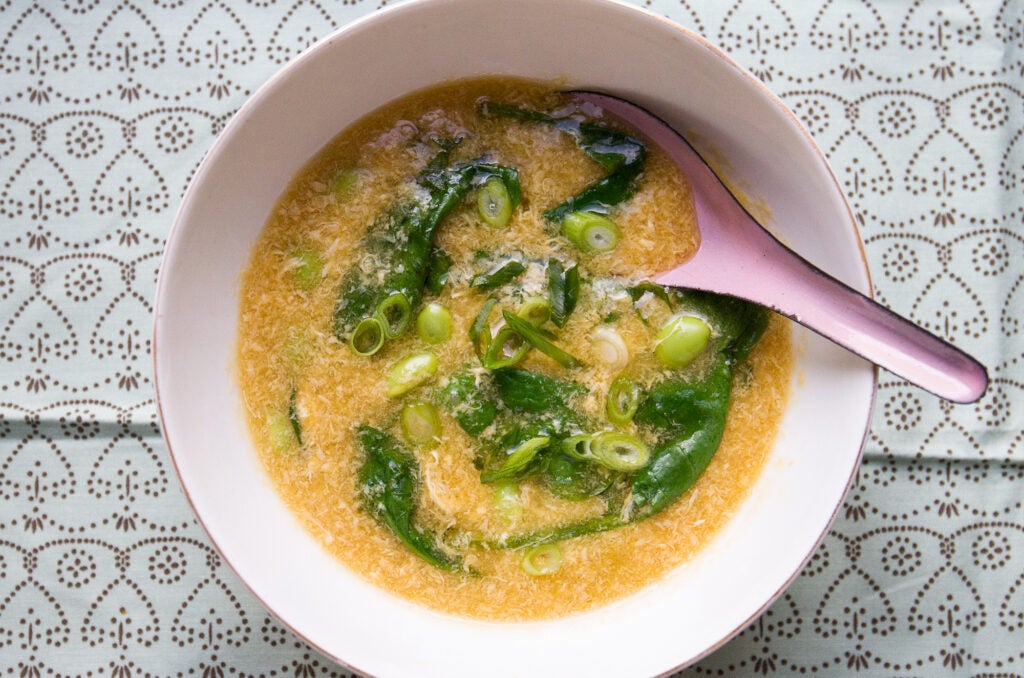 Spinach and Edamame Egg Drop Soup
A handful of soybeans and fresh spinach lightens up this Chinese restaurant favorite. Get the recipe for Spinach and Edamame Egg Drop Soup »