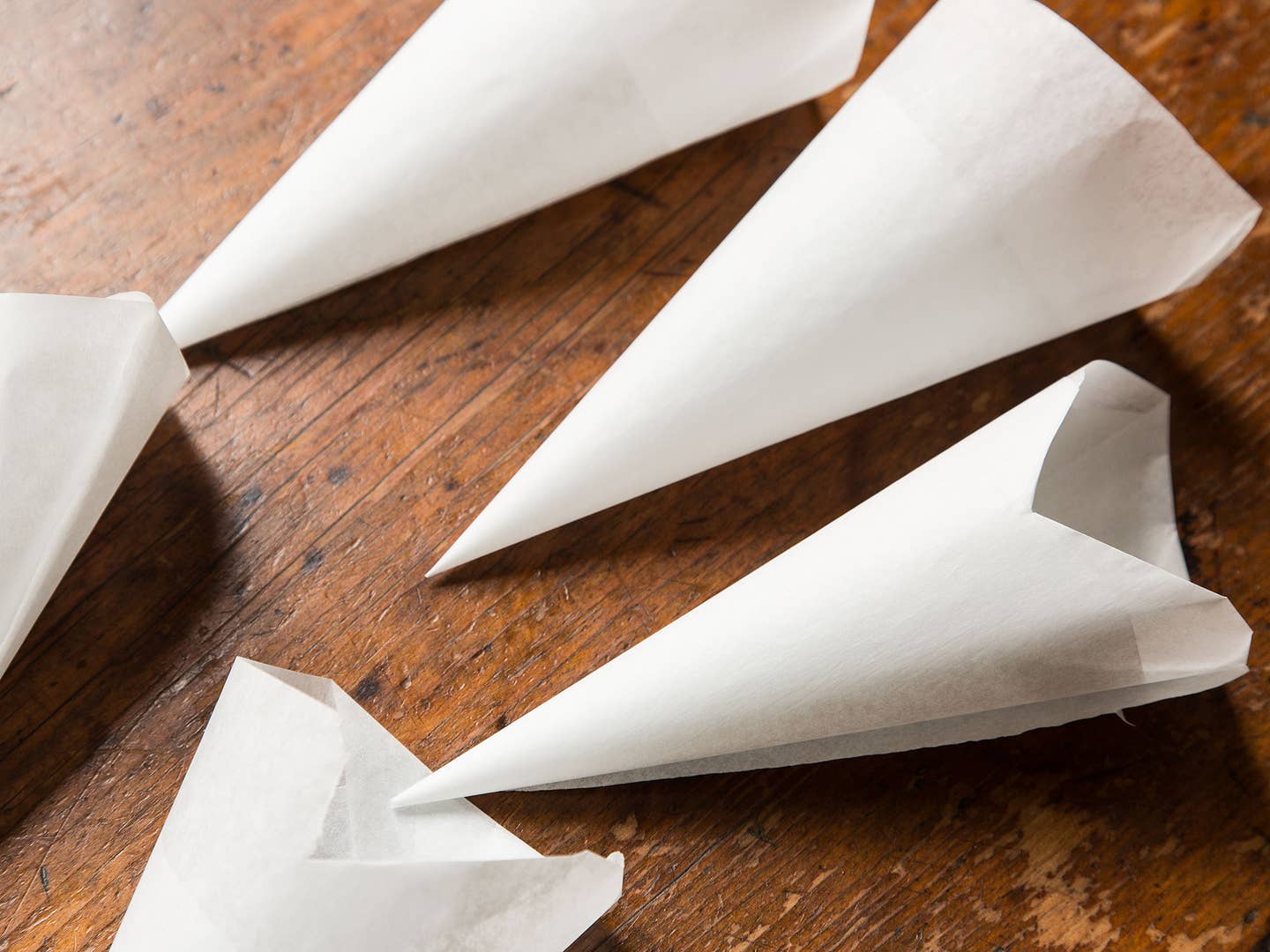 Techniques
Video: How to Make a Parchment Cone
Write with chocolate or pipe intricate designs in icing using a disposable paper cornet
A parchment cone is the easiest way to write with chocolate, pipe icing on cookies, and do other decorating jobs that require a fine point. They're especially useful when you're working with several icings of different colors; make a passel of cones and fill each with a different color, to avoid having to switch and wash several different piping bags and tips while decorating. Fortunately, they're easy to make. Here's how to do it:
Start with a half sheet of parchment paper and fold it into two slightly overlapping triangles, giving the fold a good crease with your finger.
Using a paring knife or scissors, cut into two triangles.
Flip the first triangle so the tips are pointing down and to the right.
Grabbing the top blunt edge with your right hand, curl it towards you into a cone shape.
Once the cone is tight, fold the top end over and crease. You can also tear a small notch into the top and fold one end over to help keep the cone from unraveling.
Fill with chocolate or icing, fold the top over a couple of times, and cut the tip off with scissors when you're ready to use.