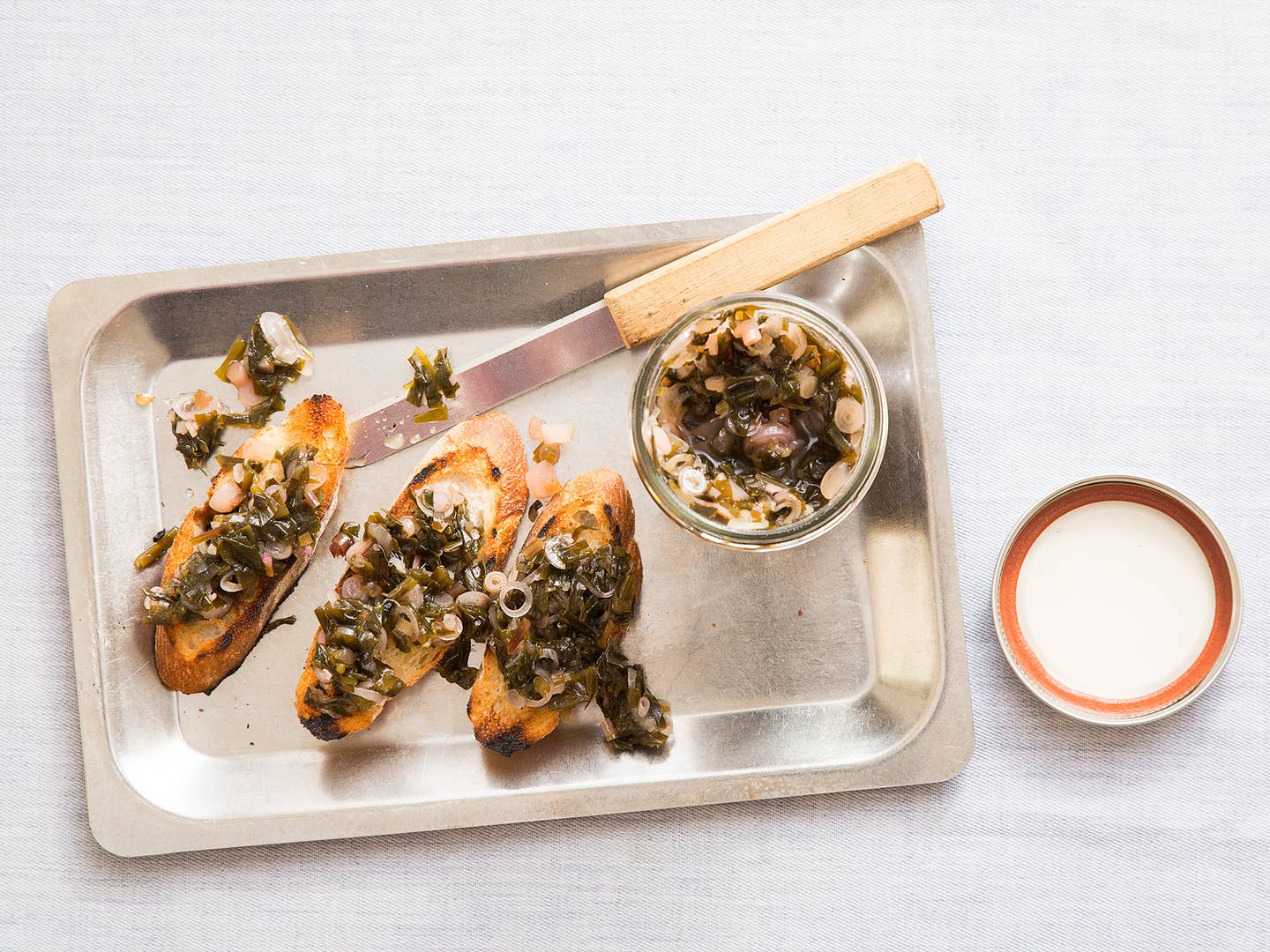 Techniques
Video: Watch Hugh Acheson Make Ramp Jam
The award-winning chef demonstrates a recipe from his cookbook The Broad Fork
Ramps' short window of availability makes their earthy, garlicky twang all the more appealing. When they're in season, we're putting them in everything: scrambled eggs, salads, savory tarts. Hugh Acheson, the James Beard Award-winning chef and author of The Broad Fork, likes to turn them into a simple jam thickened with powdered pectin.
This sweet-savory compote will serve you well all summer long on grilled sausages and hamburgers, or spoon some on top of shaved pork loin or steak and eggs. Or, can it using a hot water bath and add springtime flair to your savory morning toast come winter.
Whole ramps are sliced thin from bulb to leaf tip and sautéed in olive oil before being cooked down with vinegar for bite and sugar for sweetness. Acheson adds bay leaves along the way for a subtle extra flavor note. Once the mixture reduces a little, pectin is added to help it thicken up. The goal, Acheson says, is to avoid overcooking them and dulling their delicate flavor; the pectin allows the mixture to gel without having to cook it down too much.
The finished jam will keep in the fridge for up to a month, but if you want to keep it around all season, you'll want to properly can it using hot, sterilized jars and a boiling water bath. We recommend the National Center for Home Food Preservation's canning guidelines.