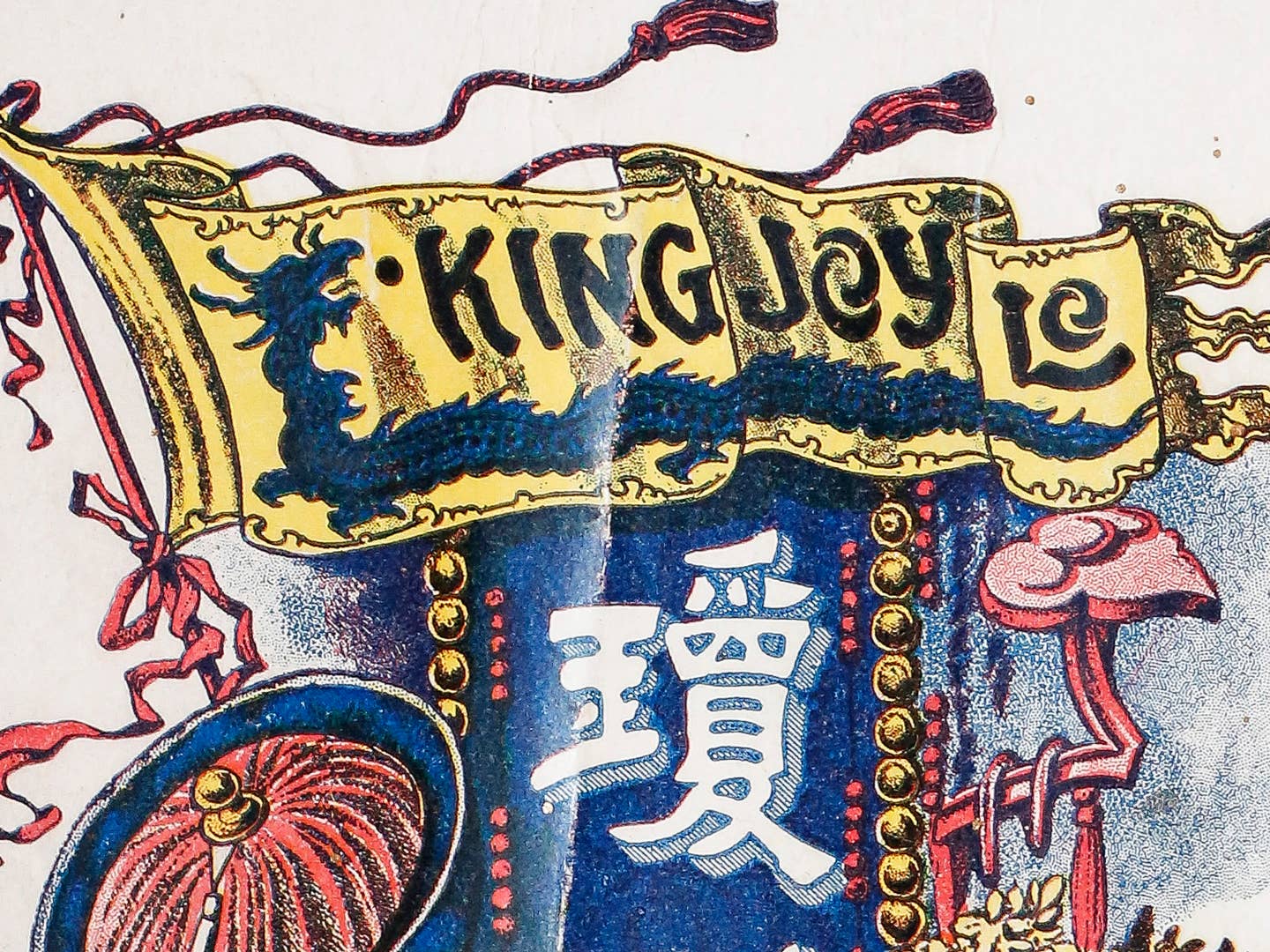 Culture
Century-Old Menus Illuminate the Glory Days of American Chinese Food
The Museum of Food and Drink's exhibit on the makings of Chinese food in America explores a time when palatial Chinese restaurants were the height of fine-dining sophistication
On a wintry evening in 1906, King Joy Lo opened near Chicago's Theater District. The well-heeled crowd who attended its inauguration likely dined on chop suey (then also called sooy) and egg foo young while drinking champagne in the Mandarin restaurant's enormous gilded dining room, which featured a central fountain, a grand chandelier, and live orchestra performances.
According to an advertisement its owners ran in the Chicago Tribune, King Joy Lo's cuisine would bear testament to the "Chinese race, the greatest epicures in the famous feasters of ancient Rome." Incidentally, the ad also boasted decoration costs of $150,000.
King Joy Lo's menu, above, is just one of many on exhibit at Chow: Making the Chinese American Restaurant, run by the Museum of Food and Drink through August 2017. At the turn of the century, some Chinese restaurants became the height of exotic fine dining in America. Red velvet curtains, teakwood carvings, mirrored walls, and ornate menu designs were customary.
The design of King Joy Lo's menu—flowing watercolor renderings of elaborate tapestries, streamers, and ornaments—is evidence of the lengths to which Chinese restaurateurs would go to emphasize courtly cuisine and decadence. It also hints at the politics of the era.
According to the research of Heather Lee, Assistant Professor of Global China Studies at NYU Shanghai, when the Chinese Exclusion Act of 1882 restricted immigration from mainland China, the law also made a special provision allowing for Chinese merchants to enter the United States. Seeing a good business opportunity, the merchants moved to open restaurants, but were required by the same provision to open "high grade" establishments. The result was a visual language emphasizing exoticism and Orientalism, which together separated these restaurants from the common conception of Chinatowns as enclaves of gambling and opium.
After the repeal of the Chinese Exclusion Act in 1943, over time, waves of entrepreneurial Chinese immigrants entered the U.S. and gravitated toward smaller take-out ventures. And while the Communist Revolution in 1945 wound up sending a new generation of skilled fine-dining chefs fleeing to the States—including Peng Chang-kuei, the inventor of General Tso's chicken who died last year—the new generation of American Chinese restaurants never quite captured the over-the-top opulence of their pears from a few decades earlier.
So as Chinese takeout became available to diners across America, the idea of Chinese food as a luxury changed. More than just an elegant memento, objects like this menu are a gateway to the glamour-veiled politics of a lost era.