This Beach City is a Gastronomic Mecca in the Off-Season
Virginia Beach's restaurant scene offers a reason to visit all year round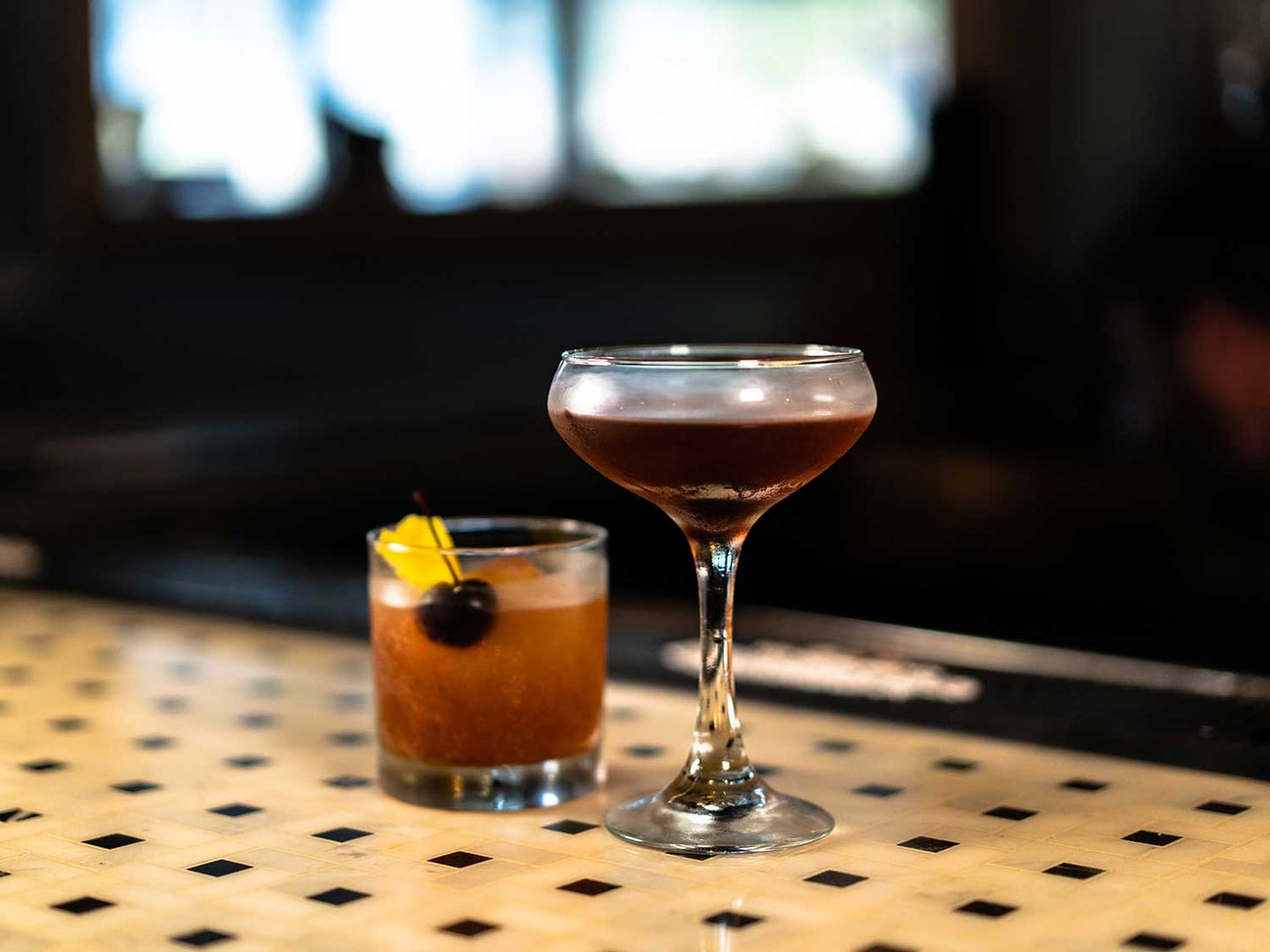 As history would have it, our nation's earliest "restaurant review" came from George Percy, an English explorer, author and colonial Governor of Virginia. In 1607, after landing in what is now Cape Henry, Percy had his first taste of the area's famed oysters, describing the rich and briny mollusks as being "large and delicious in taste." And just like that, a New World food critic was born.
Had Percy stuck around long enough, he would have sampled much more than oysters, especially during the winter months, when Virginia Beach transforms from being a premier summer destination to a major food mecca that draws visitors in the off-season as well.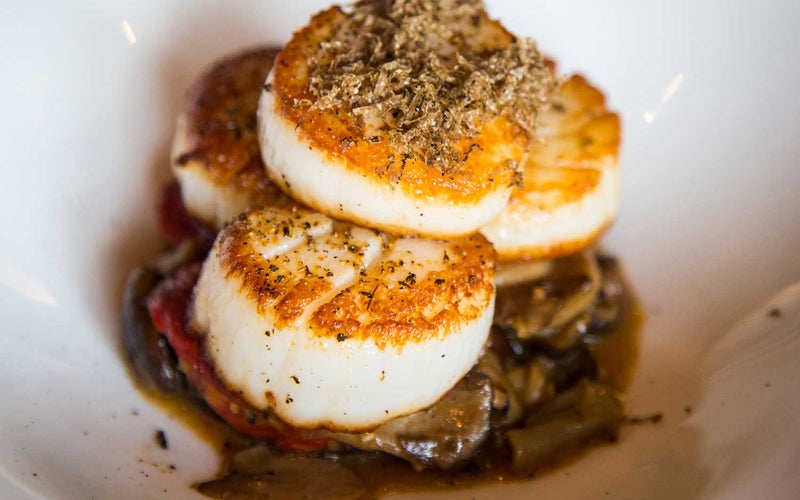 Courtesy of Visit Virginia Beach
Merging the best in local fare with adventurous cuisine and housed in historic landmarks or set against panoramic backdrops (sometimes all at once), Virginia Beach restaurants offer a sophistication that stretches far beyond the typical boardwalk fare. Terrapin Restaurant hits all the marks, thanks to chef-owner Rodney Einhorn's masterful interpretations of the classics. Using home-grown ingredients and a menu that changes seasonally, Einhorn's kitchen turns out entrees that range from locally-sourced lamb and Chesapeake Bay rockfish to fennel dusted sea scallops topped with wild and local mushrooms. As the temperature drops, nestle inside the softly-hued green dining room or take a seat at the bar for a bowl of Einhorn's beloved butternut squash and sweet potato bisque. Wednesdays are Chicken and Pinot nights, offering one of the best deals on the Virginia Beach oceanfront: Ashley Farms fried chicken with truffle mac & cheese and local vegetables paired with a glass of Pinot Noir for $22.
Steinhilber's Restaurant, family-owned since it opened in 1939, evokes a bygone era, when people dressed for dinner and dining out was a true occasion. Outside, the views of the Lynnhaven River may change with the seasons, but inside, the jumbo fantail fried shrimp has remained a menu staple and the restaurant's signature dish for decades. Chef Paul Syms keeps to the original recipe, splitting the large shrimp down the middle, battering and quickly frying them. Served with a creamy remoulade-style sauce, the shrimp are crispy on the outside and sweet and tender on the inside.
Chick's Oyster Bar, a bright hotspot on the Lynnhaven River, features water views of local fishers and pleasure cruisers setting sail from the neighboring marina. Locals flock here for the weekend Bloody Mary bar and platters of the Costa Rican soft tacos, a Tex-Mex dish of crispy fish, cabbage, black bean and corn salsa. Beer drinkers have 16 brews on tap from which to choose. Or, bundle up and head surfside on the deck with one of the restaurant's several flavors of Crush, a fruity, boozy cocktail served over crushed ice.
No bathtub gin here. Even during the off season, Repeal Bourbon and Burgers draws a crowd thanks to their cool, speakeasy vibe, a menu featuring the most popular cocktails during Prohibition (including something called The Bowery Boy), and daily specials like poutine with Maker's 46 gravy and bacon dust. The main reason to come here, however, are the burgers, more than a dozen from which to choose, all with wink-wink names like The Wicked Pissah ("Pan-fried lobstah, cheddah cheese, and Old Bay chips) or the Tur-Duck-En ("Turkey burger, duck confit, sunny-side-up egg, and roasted garlic aioli"). Al Capone would be proud.
East Coast meets West–way West–in Mizuno Sushi Japanese Restaurant. This sleek eatery has a metropolitan feel that's just about as far away from sleepy beach town as chef Wataru Mizuno is from his birthplace in Japan. Mizuno received his formal training in Tokyo as an apprentice under master Teruo Sato and was one of the few to complete the rigorous program. He showcases his skill as a sushi chef by using the restaurant's proximity to local sources and creating daily specials spotlighting fresh shrimp, yellowfin tuna, blue crabs and scallops from the Chesapeake Bay. For these, Mizuno keeps it simple, adding nothing more than a dash of citrus and a pinch of sea salt.
High-concept Indian food might seem an unlikely find in a place like Virginia Beach, which is what makes Masala Bites such a treasure. Nestled in Red Mill Commons shopping center, the menu focuses on Northern Indian fare, with special emphasis on tandoori chicken and lamb. Spices are toasted and grounded in-house, giving each dish its own bespoke flavor. Their 3-course $19 weekend brunch just might be the deal of the century. Regulars rave about the restaurant's mango lassis and cauliflower florets served with a soy tomato glaze. The space is intimate and elegant, with upholstered booths that look like the inside of a genie's bottle.
Of course, vacation eating is an endurance game, and for that reason, it's often smart to balance heavier feasts with lighter meals. For the latter, consider Virginia Beach's answer to a trip to the Big Island: Aloha Snacks. The dreamy spot is known for spectacular food and beer pairings featuring local breweries–served with tranquil ukelele music.
For breakfast, you'd be remiss not to visit a certain oceanfront cottage. Housed in what was once an early 20th century office, Doc Taylor's Restaurant now serves customers in lieu of patients. It's perpetually packed during summer months, but there's a better chance of scoring a seat– –and an Irish corned beef hash sandwich–during the off season. Consider this breakfast and lunch spot haute greasy spoon with omelets like the Nurse Ratchet (grilled red peppers, portabellas, and spinach with a side of hollandaise) and granola pancakes served with organic eggs and fruit (Dr. Diane's Healthy Fix). The $2.50 bloody Mary is just what the doctor ordered.
Also serving breakfast and lunch, The Bee & The Biscuit is located in yet another historic gem, this one a converted 19th century cottage, where, in the winter months, fireside seating and custom-blended coffee add to the bug-in-a-rug coziness. This being farm country, the restaurant serves produce grown locally, and a variety of fresh-baked buttermilk biscuits come with local honey butter. Regulars here swear by the country ham and Swiss on an orange zest biscuit. The restaurant goes beyond biscuits, though. Their colossal cinnamon rolls alone are well worth the trip to Pungo, a tucked-away little suburb just south of Virginia Beach.