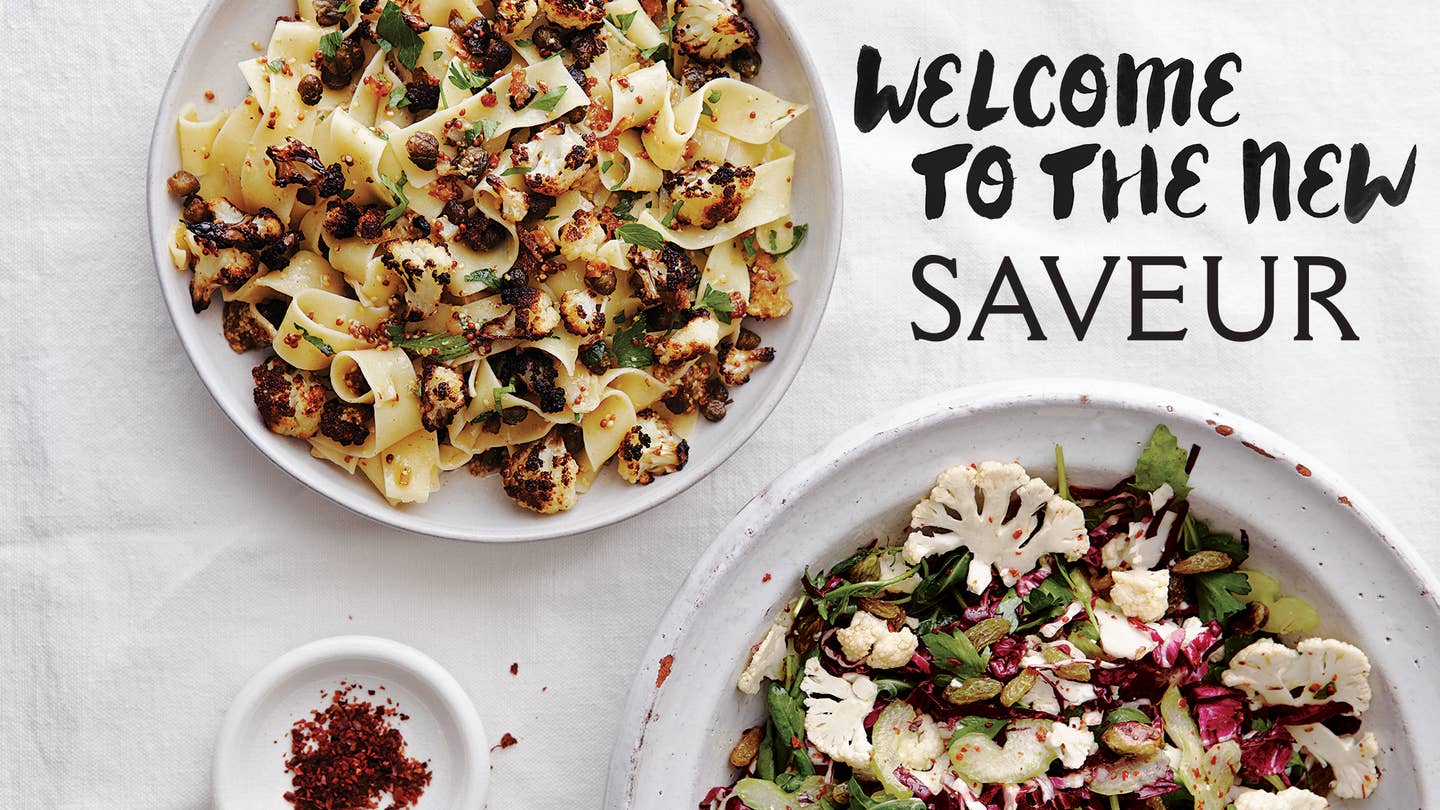 Culture
Welcome to the New SAVEUR.com
With improved recipe search, streamlined navigation, and a fresh look and feel, our digital home is all new and better than ever
We've been busy at SAVEUR HQ, working behind the scenes to build a more useful, streamlined, transporting, and cookable website. Today we're very happy to share it with you.
SAVEUR is all about following food to its source and celebrating the world of eating and drinking with inspiring travel tales, beautiful photography, and recipes that work. With this new site we're able to better share this vision with you, our hungry readers.
You'll see some great improvements across the site. I've outlined some of what's new below, but please check back often for new columns and constantly updated content. On behalf of all of us at Team SAVEUR, welcome! Have a look around, find something to cook, and let us know what you think.
Adam Sachs
Editor in Chief
Follow: @sachsmo
The biggest improvement is our new recipe search hub that provides users with a simple, intuitive search experience, along with clear visual results. It features on-the-fly filtering by ingredient, cuisine, course, preparation difficulty, and season, so finding a recipe to suit your taste is easier than ever.
In response to reader feedback, we have simplified our site navigation and layout. Our redesigned channel pages are clearly structured to lead you to the columns and series you're most interested in.
The site has been redesigned with ample white space and big photographs to showcase the award-winning imagery SAVEUR is known for.
Our new site is completely responsive for desktop, tablet, and mobile screens. So now you can enjoy our recipes and stories anywhere, whether you're in your kitchen or on the go.
We have incorporated the contributions of our active social community into our site. Along with regular commenting, we're featuring Instagram and Twitter posts on relevant pages, like on our Kitchen Design Without Borders feature, where winners from our #SaveurKitchens competition are showcased.
New Columns, Series, and Sections
You'll also find plenty of new voices on SAVEUR.com, covering every part of the epicurean lifestyle—from chef Ignacios Mattos' Eating Adventure in Uruguay to sommelier couple Thomas Pastuszak and Jessica Brown's new wine column, The Pair. Additionally, head over to our brand-new Style + Home section to learn how to build your own garden, browse our SAVEUR Test Kitchen-approved cooking tools, and take a peek inside the kitchens and homes of some of our favorite chefs and designers.
We've also relaunched our newsletter program with two offerings. Please click here to subscribe:
SAVEUR Weekend
At the end of the week, we'll send you the best things to make, read, and do right now—consider it your weekend toolkit. For major holidays, we'll also send SAVEUR Celebrates, your complete festivities planner.
SAVEUR Recipe of the Day
Straight from our test kitchen to your inbox, these are the recipes we're most excited about—from salads and main dishes to drinks and desserts.
Again, thanks for stopping by the new SAVEUR.com—we hope you're as excited about the new website as we are. Please return again soon for more delicious recipes, inspired travel tales, and fresh kitchen design ideas.