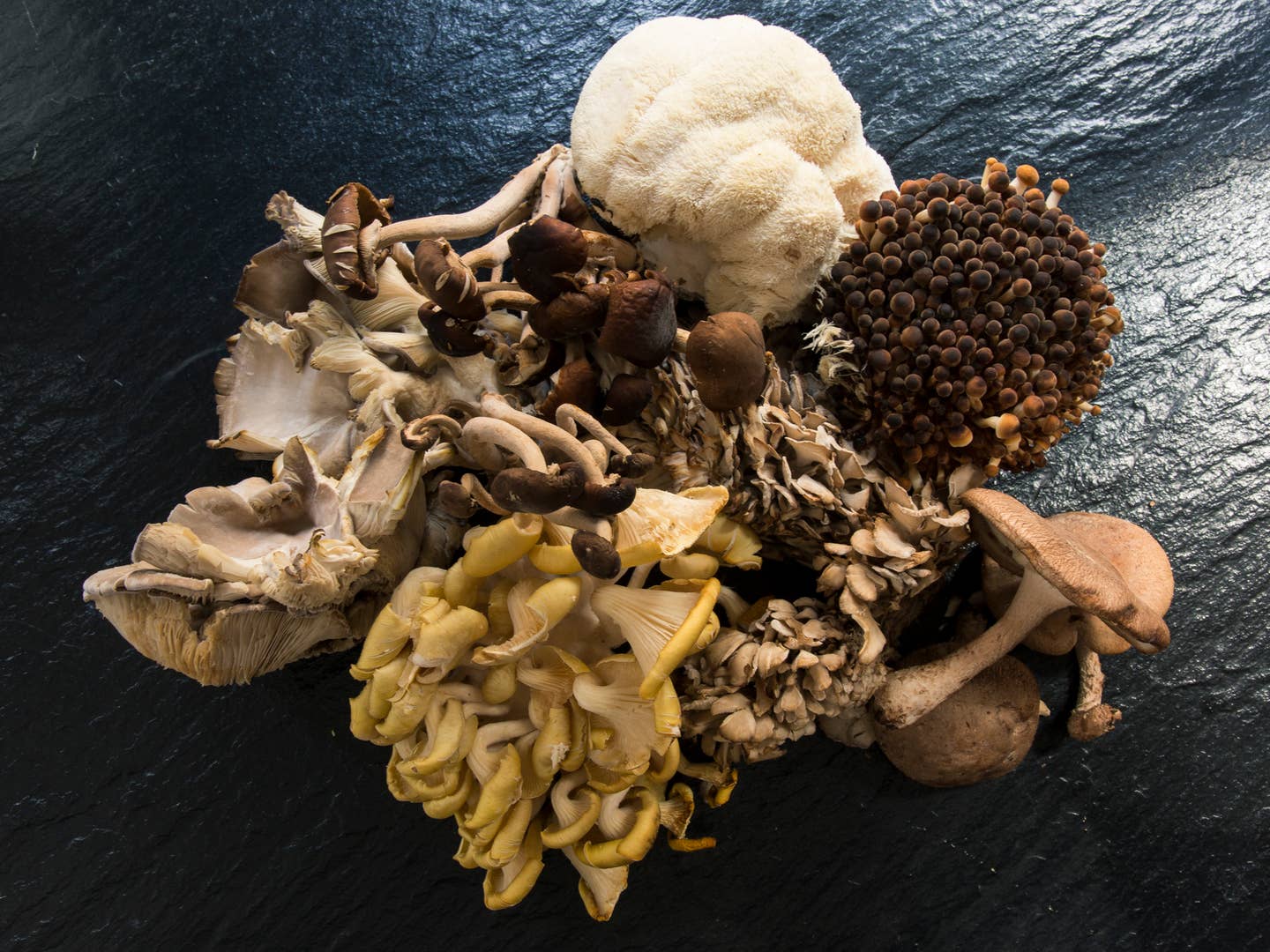 Recipes
What to Do with a Delivery of Wild Mushrooms
Take any (edible) 'shrooms you find and roast them for a super-easy side dish
I grew up with a strong disdain for white button mushrooms. My mother enjoyed them in everything: sliced raw on salad, steamed with spinach, and on top of her pizza. While an excellent cook, she was never able to grasp the concept of sautéing mushrooms until golden brown. As a result, I only knew mushrooms as soggy and flavorless.
When I arrived at my first produce identification course in culinary school, I began tasting gourmet mushrooms I had never seen or heard of before: chanterelle, morel, hen of the woods, lobster, oyster, and enoki. Each one was completely different in size and shape, but when sautéed in butter with garlic and thyme, all of them transformed into delicate bites of pure umami. I was a convert.
At the SAVEUR test kitchen, we recently received a case of wild mushrooms (grey oyster, pioppino, lion's mane, golden enoki, shiitake, hen of the woods, and lemon oyster) foraged by Tama Matsuoka Wong and I was told I could cook them however I wanted. So I played around with technique and flavor: I made a chile-lemon oil using fresh chile, lemon zest, garlic, shallot, and thyme, and dressed the mushrooms before roasting, instead of sautéing. As long as equal-sized pieces are spread out on a baking sheet in a single layer, roasting at 450° F yields a beautifully golden product with a delicious blend of textures: the enoki get crispy, like fried onions, while the lion's mane takes on a tender quality, like seared fish. The best part is you can use as many types as you want. This recipe has become my go-to for any mix of mushrooms.