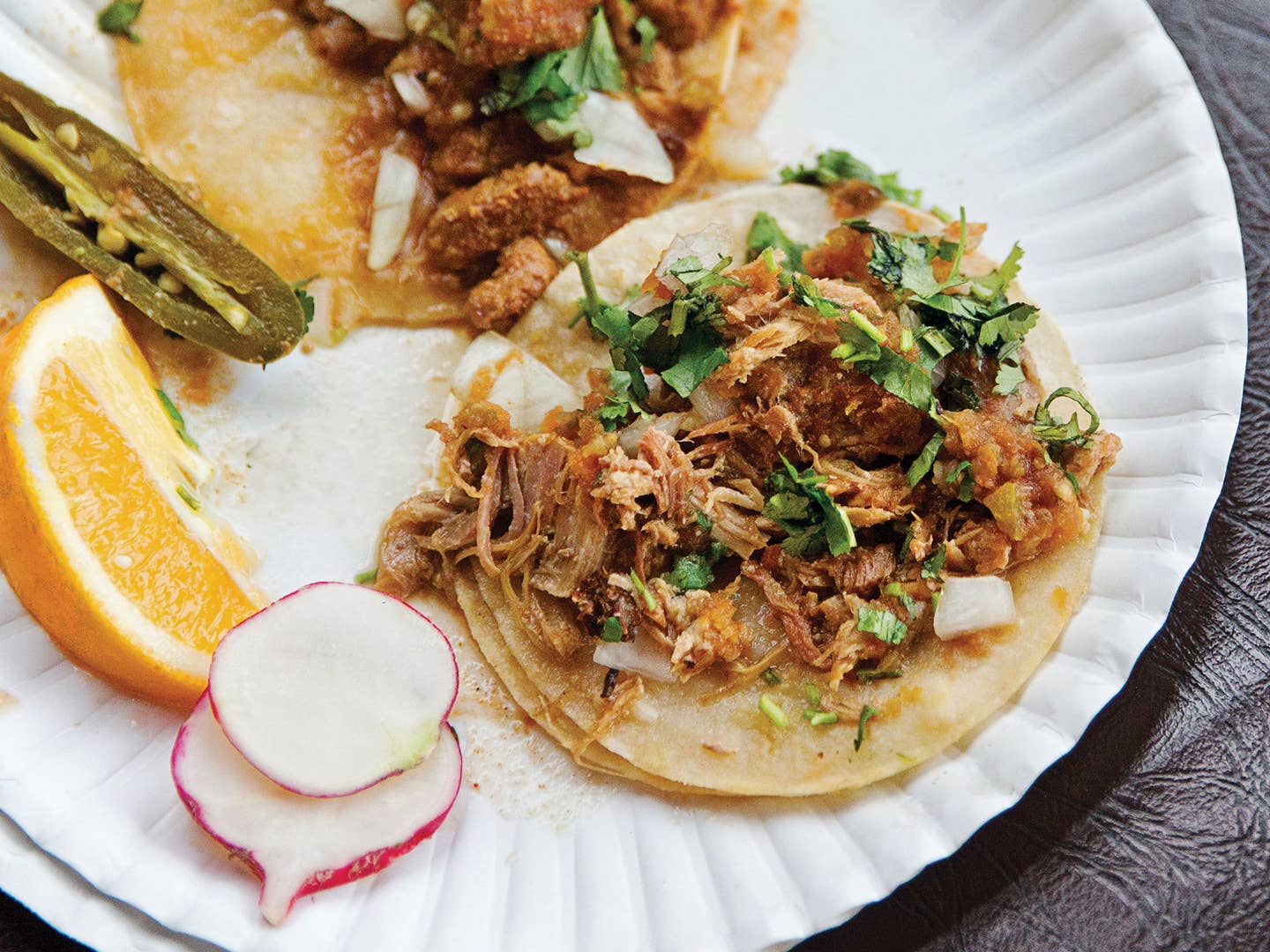 Recipes
What to Cook This Weekend: Endless Tacos
I went to Los Angeles for the first time at the end of September. It was supposed to be a trip to see two friends join in marital bliss, but if I'm being really honest, it was actually to eat as much as I could, as often as I could.
And that I did, starting with a not-so-late-at-night run to In-N-Out. It was the first time I'd gone to a fast food establishment in almost a year, and because airlines no longer provide you food even if you're crammed in those seats for upwards of 6 hours (Turkish Air, you've really spoiled me), I was starving. I don't remember chewing, but I do remember that it took me a total of 10 minutes to inhale a burger, fries, and half a milkshake.
Then there were the tacos. Every time I passed a taco truck, I pulled over and ate at least one. Ricky's was an exception. It took me longer than it should have to find that truck, and by then I decided that I'd have to have three, just because. There was one fish taco, one shrimp taco, and one mixed one—they were simple, buttery and fried, with just a little sauce on the top and a sprinkling of vegetables on top. They were nothing like my other favorite taco from the Grand Central Market: lengua swimming in braising sauce with cilantro, and onion. If you don't like tongue, you're missing out, because that taco was a revelation.
When I wasn't downing tacos, I managed to find time to eat...well, not tacos. There was a duck sausage "hot dog," which I put in quotes because I think if you have more than one mustard option, you've moved out of the normal "hot dog" category and into something else. A super dog? A smokin' hot dog? We're still working out the name. And when my craving for breakfast sandwiches kicked in, I found myself in the Eggslut line, gushing over the gooey delicious eggs and the buttery brioche bun.
Now that I'm back home in rainy New York, I'm still dreaming of my full LA stomach. I may just have to make my own tacos to get over it.