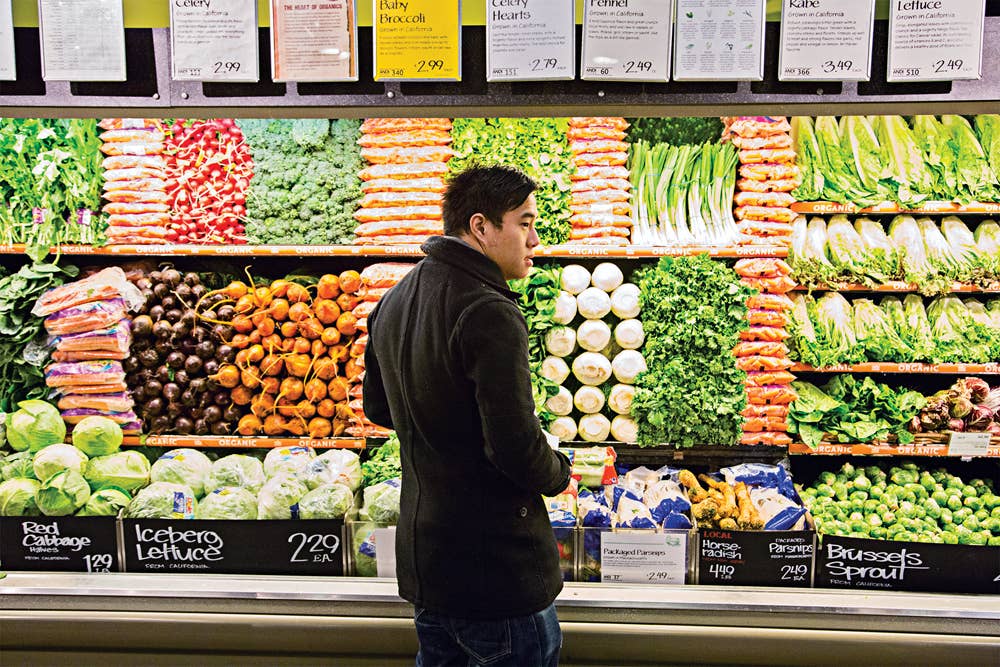 Culture
Whole Foods' Major Price Cuts Didn't Last Long
The budget avocados might've lured you to the store, but you're still paying what you used to
The crowds were cheering: With Amazon taking over Whole Foods and slashing prices left and right, you would no longer have to fake that horrified smile when the cashier announced your grocery bill total. (After all, the organic supermarket chain boasted prices that were at times 15 percent higher prices than those of average grocery stores, earning it the not-so-affectionate nickname "Whole Paycheck.")
Reduces prices were the first of Amazon's promises as the tech giant announced its acquisition in August, quoting a decrease of up to 43 percent in an effort to attract new customers and keep the loyalists. But according to Washington Post, those promises haven't quite held up, and some of the prices are actually rising. Citing an analysis performed by research firm Gordon Haskett, the Post found that prices decreased an average of only 1.2 percent. The study closely monitored prices on 110 items over five weeks at a Whole Foods in New Jersey, and noticed that some of the prices have gone back up. For example, frozen foods were seven percent more expensive, snack items 5.3 percent, and dairy and yogurt 2 percent up, since Amazon took over.
The discounts that remained were largely applied to Whole Foods' own in-house products, such as bakery items, which often have higher profit margins, allowing more room to reduce prices in the first place. Of all the 110 items the firm tracked, prices decreased for 17 items and increased for 16 items. Others remained the same. Luckily for avocado lovers, the prices that are still cheaper include the most popular everyday items like eggs, apples, and avocados.
It's all part of a well-documented strategy Amazon employs to make a profit: put the biggest discounts on the goods whose prices customers would most likely notice and make the money off the rest—all while keeping you on your toes with fluctuating prices.
Regardless of Amazon's loss-leader tactics, the price-slashing blitz has proved successful, at least for now. Reuters reports that traffic to Whole Foods stores rose by 31 percent year-over-year one week after the price reductions. Among those new customers were Trader Joe's regulars, a whopping ten percent of whom visited a Whole Foods between August 28th and September 3rd. The impact was also felt in the customer bases of Walmart, which accounted for 24 percent of new Whole Foods customers, and Kroger, which account for 16 percent.
But what we really want to know is: How many Amazon Echoes have been sold at Whole Foods?