Make This Cold-Weather Spin on Summery Tabbouleh
Michael Solomonov swaps in passion fruit for tomatoes in this Middle Eastern salad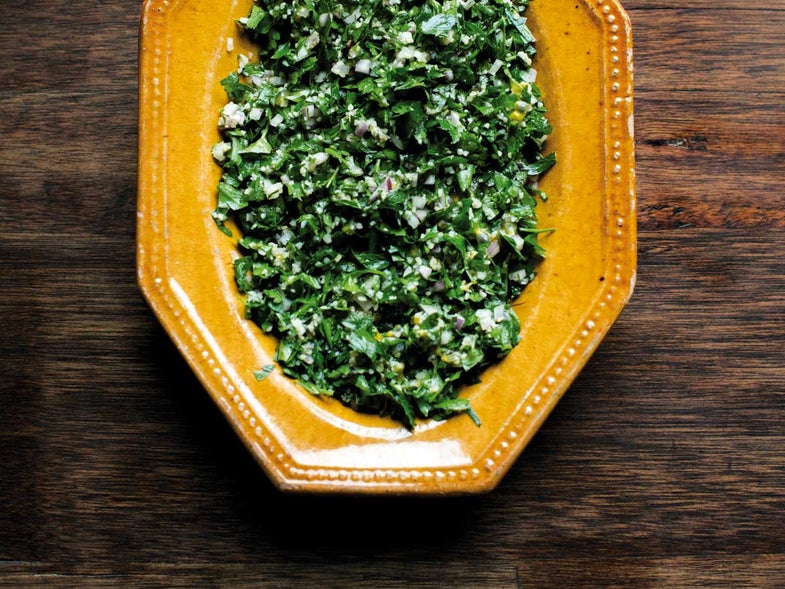 We have plenty of winter salad recipes for you, with kale and root vegetables and apples and bacon. But if you're craving the delicate leafy salads of summer, sometimes nothing else will do, especially not the starchier flavors of standard winter fare. That's where this passion fruit tabbouleh comes in.
Chef Michael Solomonov brings this recipe from Zahav, his Israeli-inspired restaurant in Philadelphia. Tabbouleh recipes typically rely on tomatoes, but when they're out of season in the winter, Solomonov substitutes passion fruit to add tang and brightness to this herb and grain salad.
If you're a passion fruit novice, this simple salad could turn into a good gateway to other passion fruity foods, like custard or ceviche. They might be tricky to figure out at first, but the biggest thing to know is how to find a ripe one—it may seem counter-intuitive, but go wrinkly. The ones with wrinkly outsides are riper, giving them a more noticeable floral flavor.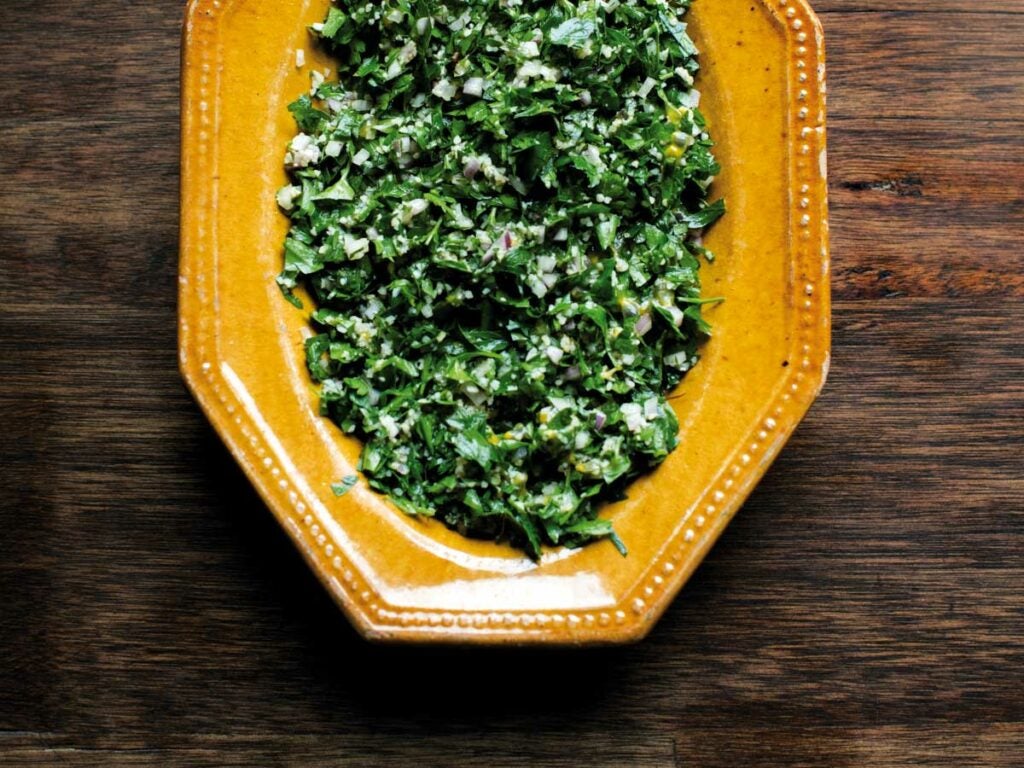 In winter, seasonal passion fruits make a fine stand in for tomatoes in this classic Middle Eastern parsley and bulgur wheat salad.