Yuba, Lily Bulb, and Shitake Soup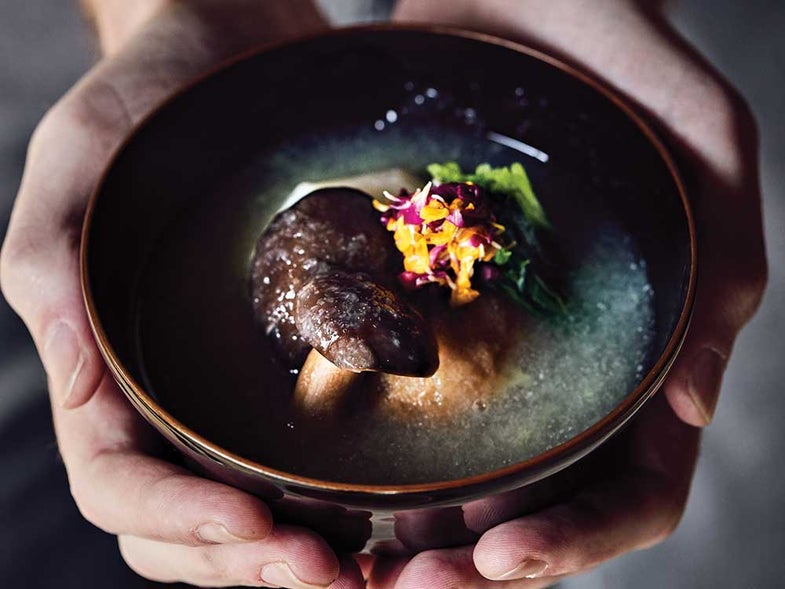 Called a wanmono, this winter vegetable soup is named for the squat bowl, or wan, in which it is served. This version uses kuzu root powder as a thickener, suspending the grated turnip in the enriched broth (the suspended white strands mimic sleet, or mizore). If necessary, substitute arrowroot or cornstarch for the kuzu powder. Lily bulbs can be found fresh at Asian markets, and domestically produced yuba is available online at hodosoy.com.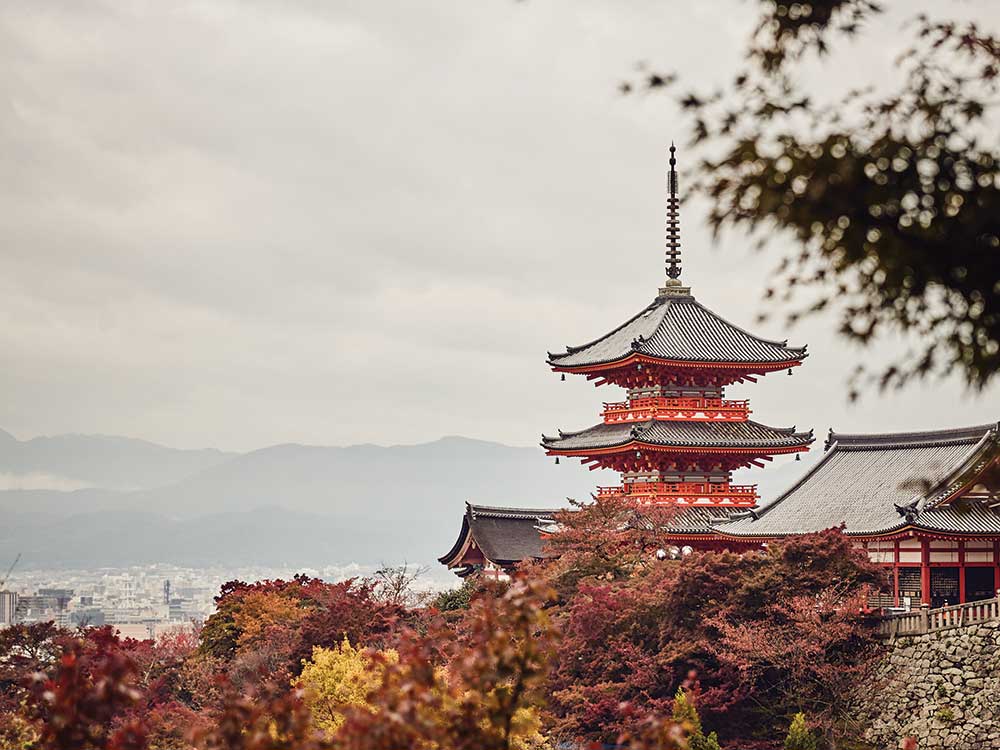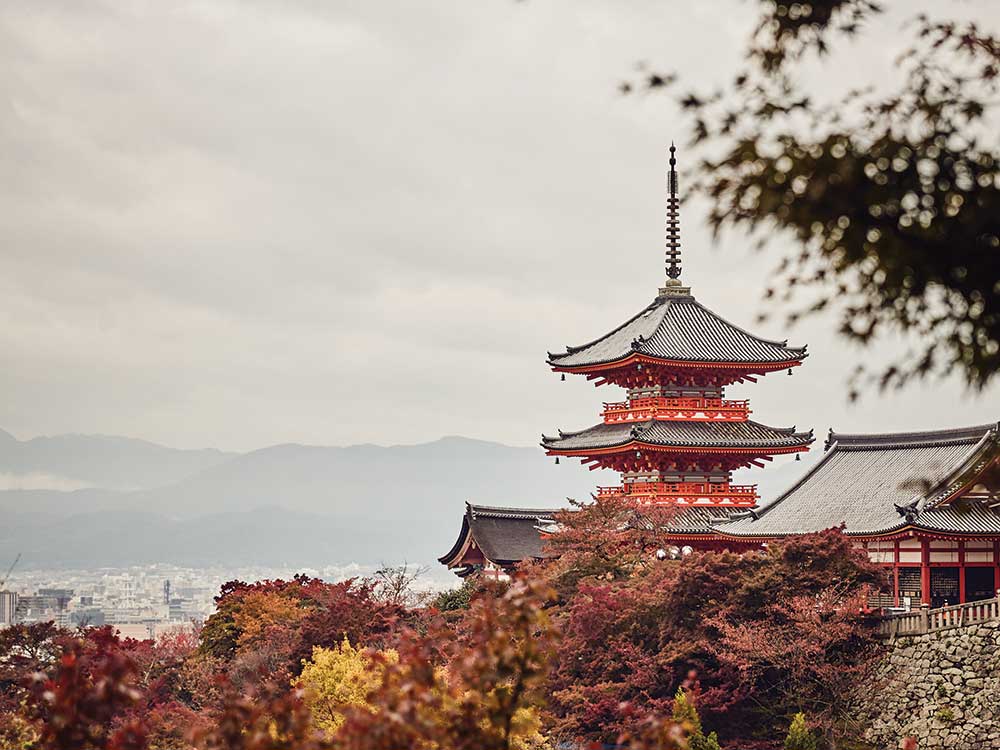 Meet the monks tending to Japan's temples of the seasons
Featured in: Can Kyoto's Buddhist Cuisine Teach us All to Eat Better?
Yuba, Lily Bulb, and Shitake Soup
A nourishing broth with fortified tofu skin and thickened with kuzu powder.
Time: 1 hour, 30 minutes
Ingredients
3⁄4 oz. dried kombu (eight 3×3-inch sheets)
8 ginkgo nuts
4 fresh lily bulbs (4 oz.)
1 small kabu (turnip), finely grated (¼ cup)
1 oz. shiitake mushrooms (about 12)
1⁄4 cup kuzuko (kuzu root powder), such as Yoshino-Kuzu
4 tsp. soy sauce
1 tsp. sea salt
2 cups vegetable oil, for frying
2 6×4-inch sheets fresh yuba (tofu skin), halved crosswise
Steamed chrysanthemum flowers and mizuna (Japanese mustard greens)
Instructions
In a medium pot, add the kombu and 7 cups water; bring to a rapid boil for 20 minutes, then turn off the heat. Remove the kombu from the stock and discard or reserve the leaves for another use. Set the kombu stock aside.
Meanwhile, in a separate small pot, combine the ginkgo nuts and lily bulbs with enough water to cover; bring to a boil and cook until soft, 10–12 minutes. Drain the mixture, crack open the ginkgo nuts, and peel away their inner skins. Season each of the lily bulbs with salt and form each into a marble-size ball.
To the kombu stock, add the grated kabu, shiitake mushrooms, kuzuko, soy sauce, and sea salt; stir well to dissolve the kuzuko. Bring to a simmer over medium-low heat, then cover the pot. Adjust the heat to maintain a simmer for 15 minutes.
Meanwhile, add the oil to another small pot; heat until a deep-fry thermometer reads 350°.
In the center of each piece of yuba, place a lily ball and 2 ginkgo nuts. Fold the bottom edge of the yuba over the ingredients to cover, then fold in the two sides, then the top; press the yuba edges gently to seal.
Set a paper towel–lined plate next to the stove. When the oil is hot, add the yuba bundles, working one or two at a time, and deep-fry until crispy and puffed, 2 minutes. Remove using a slotted spoon and transfer to the plate.
Place each yuba bundle in a small soup bowl. Divide the mushrooms between the bowls and ladle in the broth. Garnish with the flowers and greens, then serve.